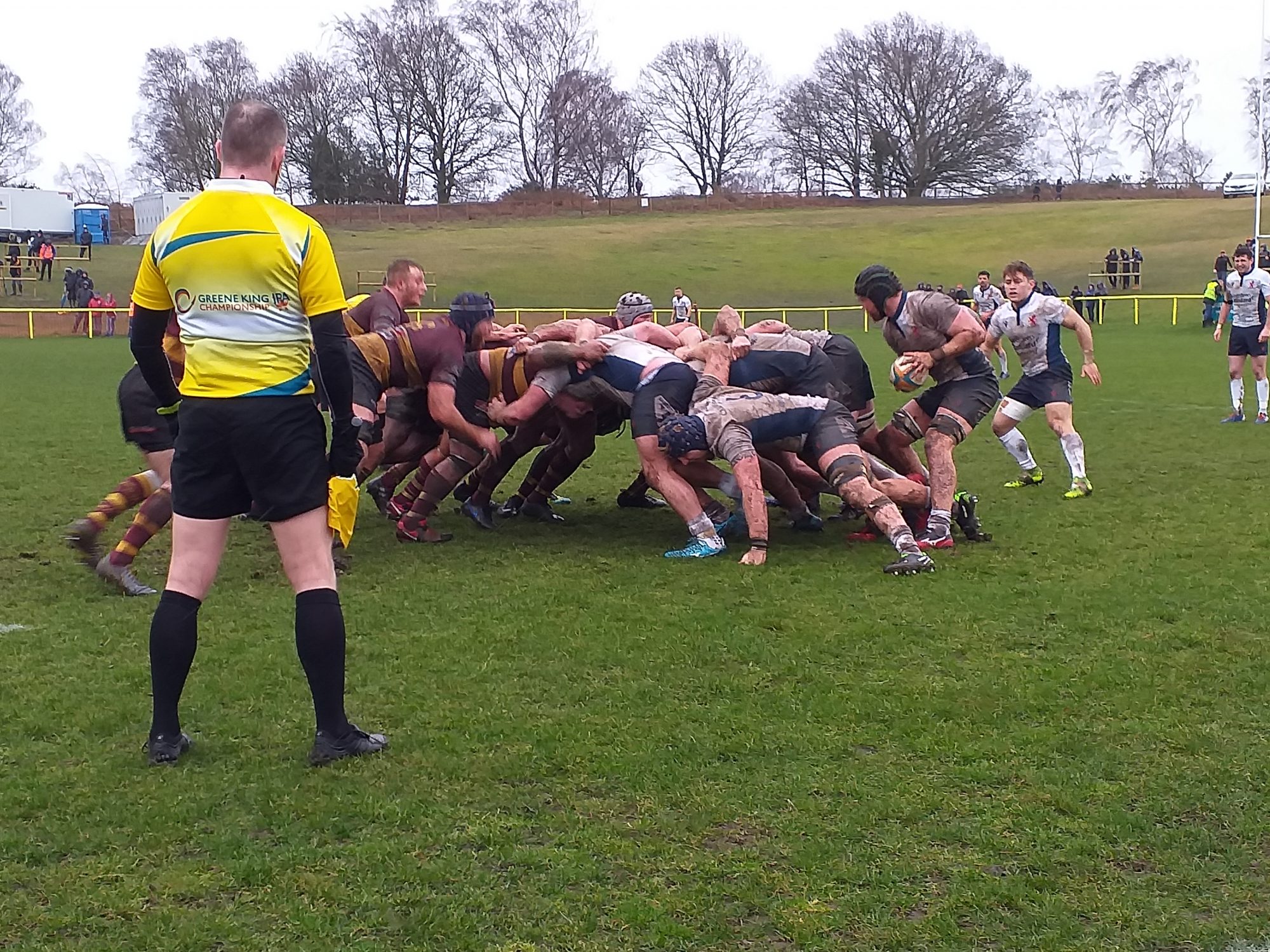 London Scottish suffered another defeat at the hands of Ampthill 13-5 at Dillingham Park yesterday in atrocious weather conditions.
At 9am the pitch passed an inspection and the match was all good to go ahead.
The Exiles sole point scorer was Luke Frost, who went over to score in the first half. The conversion was missed by Will Magie.
Ampthill's captain Louis Grimoldby slotted a conversion and two penalties. Joshua Gillespie ran in to score with the clock just in the red.
The Scots kicked off proceedings through the boot of Will Magie. The Scots played from right to left in the first half.
It was the Exiles that took first blood eleven minutes in when, off the back of a scrum five metres out, the ball went out wide left to the backs who brought the visitors just short of Ampthill's try line. The forwards went through the phases and eventually Frost came up triumphant. Magie's conversion was taken by the wind and came off the right upright; Ampthill 0-5 London Scottish.
The home side had to wait until the second half to get their first points on the board. Grimoldby slotted a penalty three minutes in; Scottish not releasing the ball. Ampthill 3-5 London Scottish.
Ampthill went down to fourteen men when Aleki Lutui was shown yellow for a high tackle on Matas Jurevicius just within the home side's half.
With fourteen minutes left to play Grimoldby slotted another penalty to edge Ampthill ahead 6-5; Scottish penalised for being off their feet at a ruck on their 22-metre line.
Ampthill dealt the last blow in the final minute of the game when loose ball from a Scottish ruck just within their opponents' half, was kicked on upfield by Gillespie, who managed to dot the ball down first ahead of a Scottish hand. Grimoldby converted to bring the score to 13-5 at the final whistle.