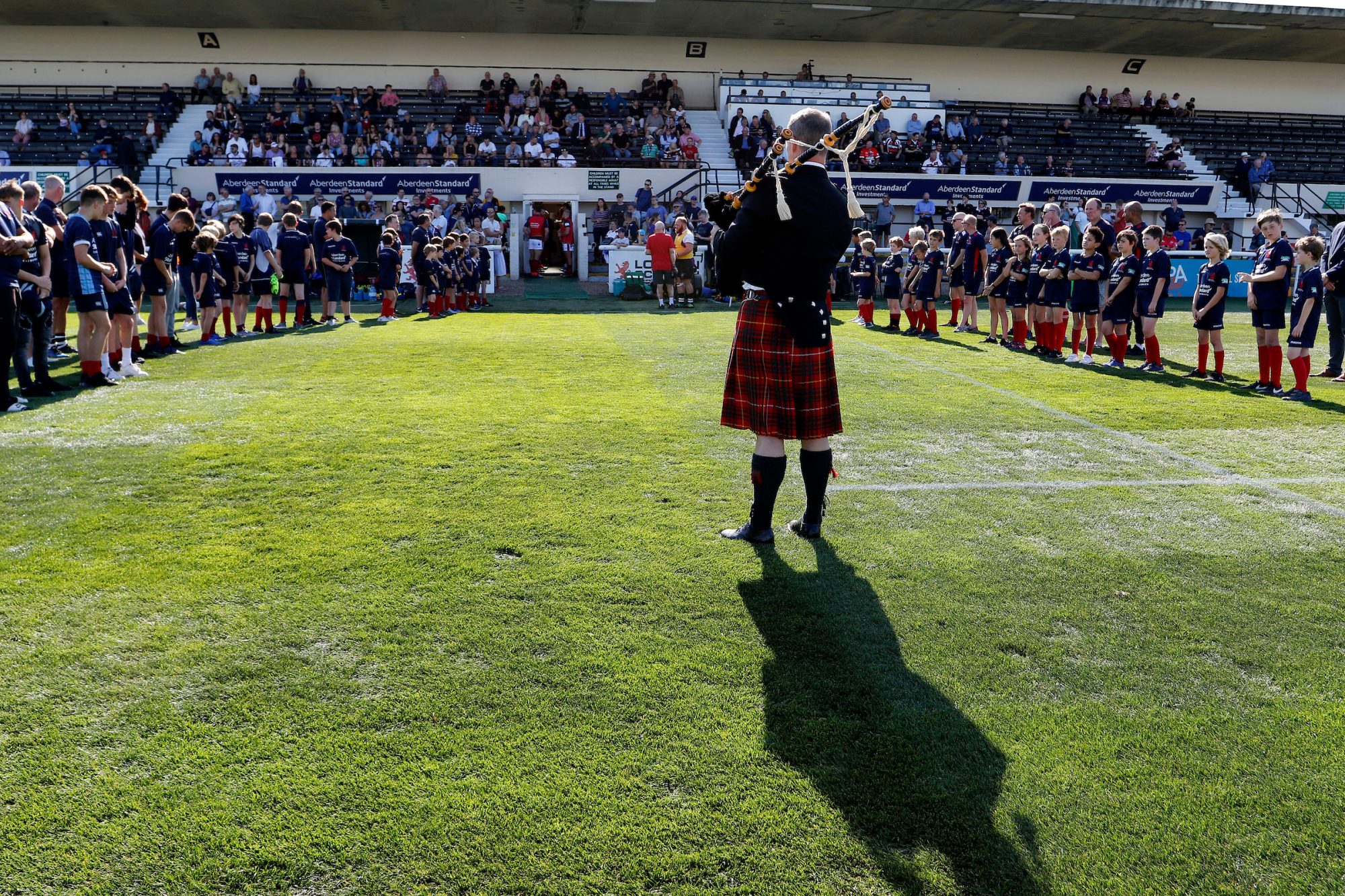 London Scottish announces today it is to move on from the home it has shared with Richmond FC since 1894.
The two clubs this week agreed an amicable parting of the ways after four years of negotiations over their future together.
The decision was driven by the operational difficulties of the Richmond Athletic Ground hosting two competing Championship clubs on the same ground and by London Scottish's need to secure its commercial sustainability. London Scottish will play one final season there and will move in the summer of 2021.
London Scottish President Paul Burnell said: "We have been looking for some time at the long-term future for our club, which will be 150 years old in 2028. By then we will be well settled in a new permanent home where we can maximise the revenue required to deliver on our exciting plans.
"We will be presenting those plans, our Vision 150, to members, shareholders, sponsors and supporters later this month, along with the three-to-five-year pathway for achieving all our objectives."
The club said the 1st XV will temporarily play at the home of Esher RFC from 2021-22 for at least two seasons. It will shortly agree a venue for the rest of the club, while it concludes negotiations for its new permanent home.
"We have identified a number of sites for a new permanent home in South West London, where we can develop all our activities, from minis and juniors and girls' rugby, through to touch and amateur rugby and of course sustain our professional 1st XV at the highest achievable level.
"By moving, we will also be able to increase engagement with our local community, expanding our support for children in need and their parents and teachers, which is just not practical at Richmond, who themselves have extensive community programmes."
"it will be an enormous emotional wrench to leave our old home after 127 years. I played most of my adult rugby there and, like my team mates and those who played before me and since, I formed precious, lifelong friendships with Richmond as well as London Scottish players. Each year the clubs stand together at the war memorial we built together, to remember the hundreds of our two clubs' former players who gave their lives."
The club is already discussing with Richmond how to make this final season a true celebration of a rich and shared history, and the two Championship matches between the clubs promise to be special occasions.
London Scottish Chairman Malcolm Offord added: "Like Paul, I will always cherish memories of playing at the Athletic Ground and forging friendships with team mates and Richmond rivals alike. But we have an exciting future ahead of us with partners keen to invest in and support our plans once we move, and the whole club will benefit."
Commenting on the decision, Richmond Rugby Chairman Nick Preston said: "It's an emotional moment for both clubs but, like London Scottish, we increasingly feel the Athletic Ground cannot support two competing and ambitious clubs, and this is the right decision for both of us. But we are going to celebrate one final season together, and matches between us at all levels from 1st XV to minis will always be very special."
Note to editors: further information contact louise.newton@londonscottish.com; Tel: +44 (0) 203 3979 551