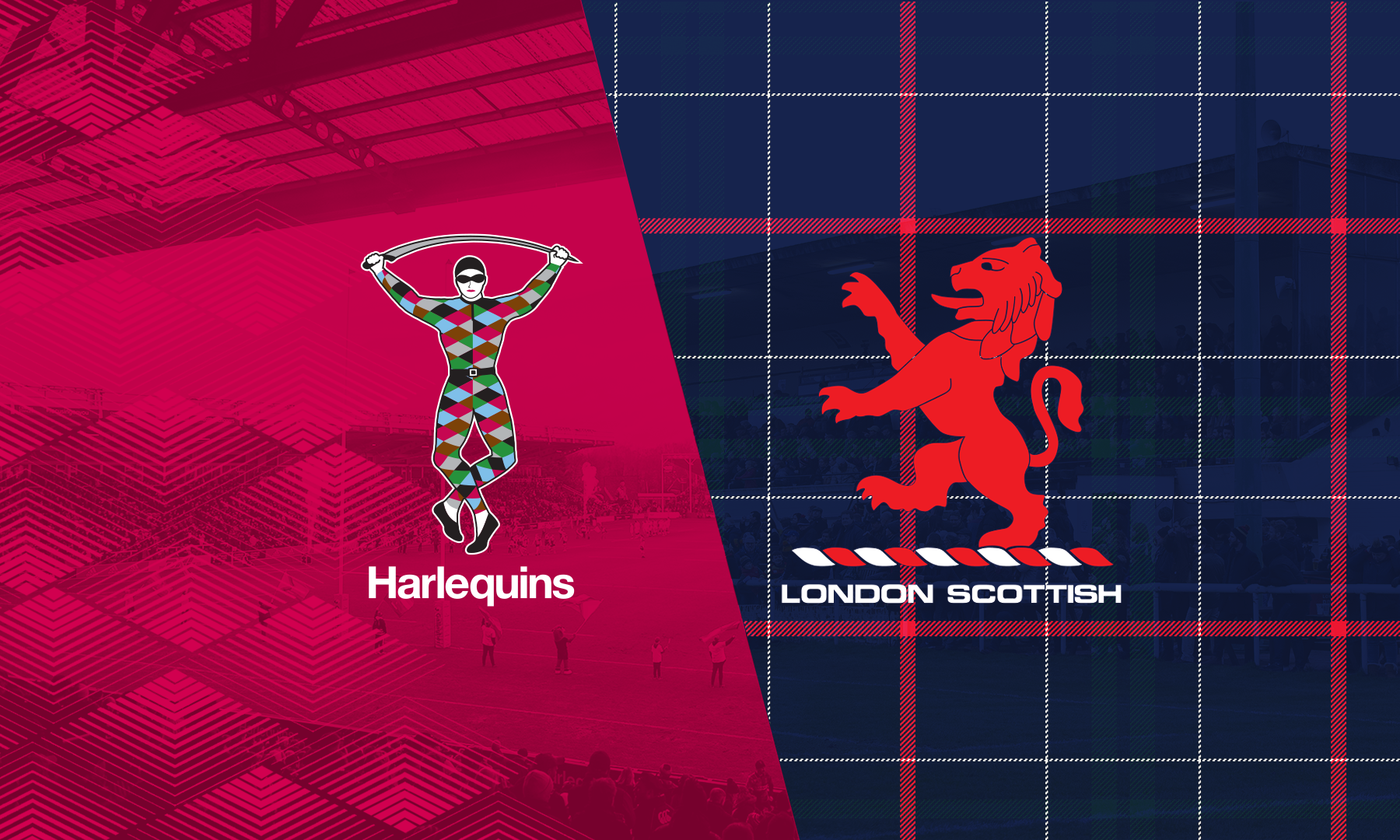 London Scottish and Harlequins will do battle at the RAG in their first meeting since signing a strategic partnership in April. Both clubs will play large squads in order to give as many players as possible playing time.
Kicking off at 3pm tickets can be purchased here with a sell out crowd expected. Team news for London Scottish can is below and Harlequins squad can be accessed here.
The matchday programme can also be accessed here.
London Scottish Starting XV
Elliot Chilvers
Austin Wallis
Joe Rees
Angus Southon
Matt Wilkinson
Brian Tuilagi
Will Trenholm
Cameron King
Ed Hoadley
Nathan Chamberlain
Cassius Cleaves
Robbie McCallum
Cam Anderson
Noah Ferdinand
Charlie Ingall
Replacements
Sam Riley, Finn Baxter, Will Hobson, Matas Jurevicius, Ben Charnock, Dan Nutton, Harry Shepherd, Zach Clow, Dan Lewis, Dan Cuthbert, Viliami Taulani, Sam Smith, Byrn Bradley, Josh Gillespie, Sam Gratton, Cameron Terry.