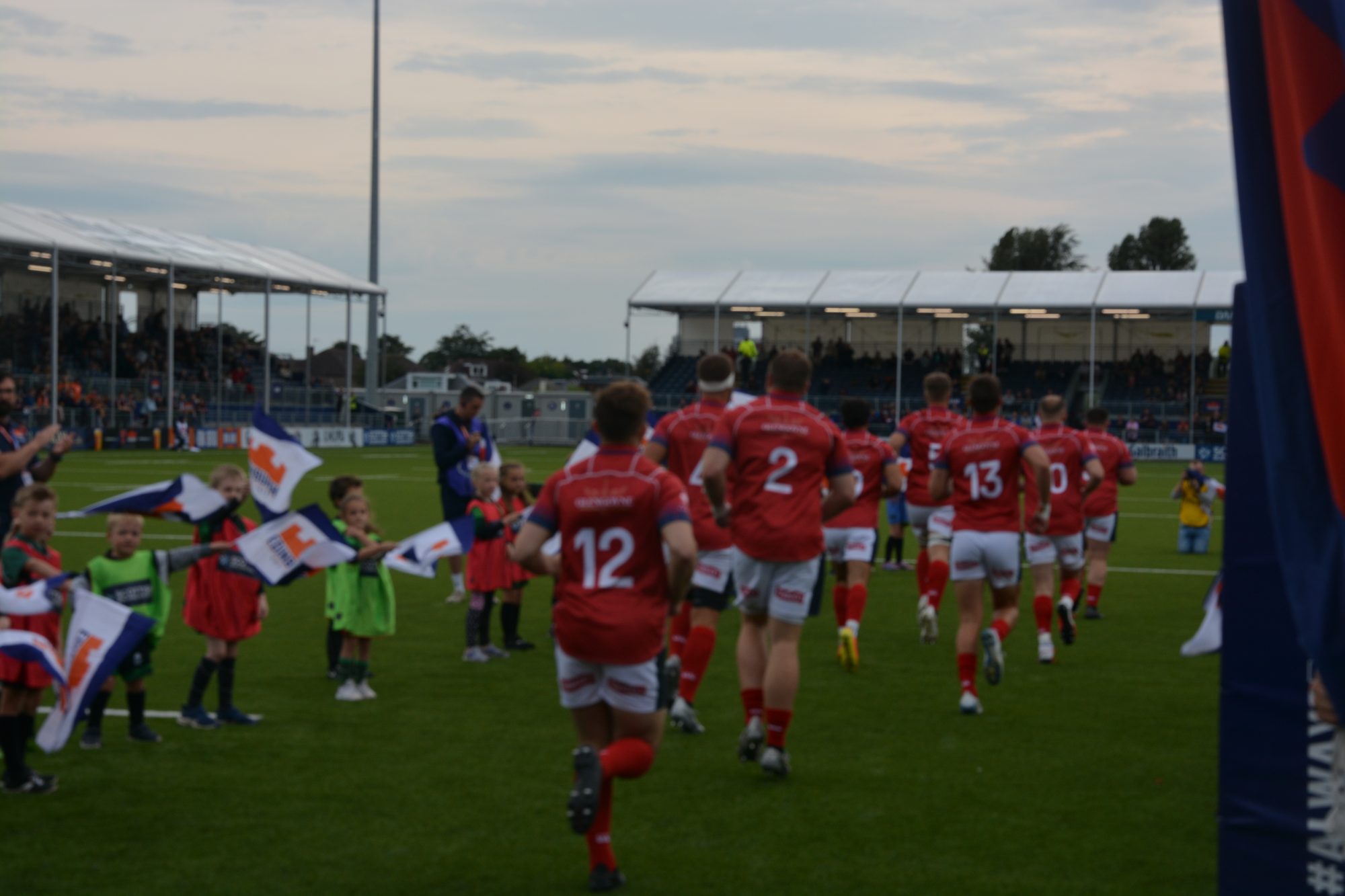 In a game that was cut 5 minutes short by a fire alarm at the DAM Health Stadium, London Scottish came away with a famous 26-34 win against the Scottish side.
Edinburgh started the stronger scoring in the early exchanges as they cut London Scottish open with some trademark backplay. However, the Exiles proved they would be made of sterner stuff in this pre season clash.
Scottish leveled the scores at 7-all after they made the most of broken field to unleash the pace of Josh Gillespie on the left wing. He dotted down on the left hand side to allow Nathan Chamberlain to add the extras.
Scottish then went on to dominate the next period of the game and scored a first phase move off a scrum. Hayden Hyde scythed through the line untouched to score the away side's second of the game.
Wide out, Chamberlain couldn't convert but he more than made up for it by marshalling a wonderful multiphase attack which would see Scottish score their third of the evening. Eventually finished off by Ferdinand after a lovely floated ball from Petrozzi, the Exiles were flying.
It would only get better as they found space down the short side to release Petrozzi once again. He dotted down 10 minutes before the break. However, Edinburgh would hit back just before half time by scoring two tries to leave the score at 21-24 to the Exiles when they went to the sheds.
After the break, Edinburgh came out the stronger and scored quickly to retake the lead but once again the Exiles would respond with a couple of their own.
First London Scottish did brilliantly to hold onto the ball inside the Edinburgh 22. Lots of forwards carries round the fringes tied in the opposition. Eventually, Cam Anderson was unleashed to go in untouched and to put Scottish back in front.
Matt Wilkinson then got in on the act, throwing a lovely offload out the back to Robbie McCallum. From there it went quickly through the hands to Cameron King who finished expertly in the corner.
That left the score at 26-34 for 20 minutes to play. For the next quarter of an hour both sides threw everything at each other but the score remained the same. Scottish defended admirably in this period to hold the fully professional side.
It looked as if we were heading to a grand stand finish but a fire alarm in the main stadium forced an evacuation of the ground. With just five minutes on the clock it was decided not to resume the game and Scottish were declared the victors.
A massive thank you to all those that made the trip north of the border to witness a special night. We hope you all enjoyed it and look forward to taking on Nottingham next week in our first Championship outing.
Highlights