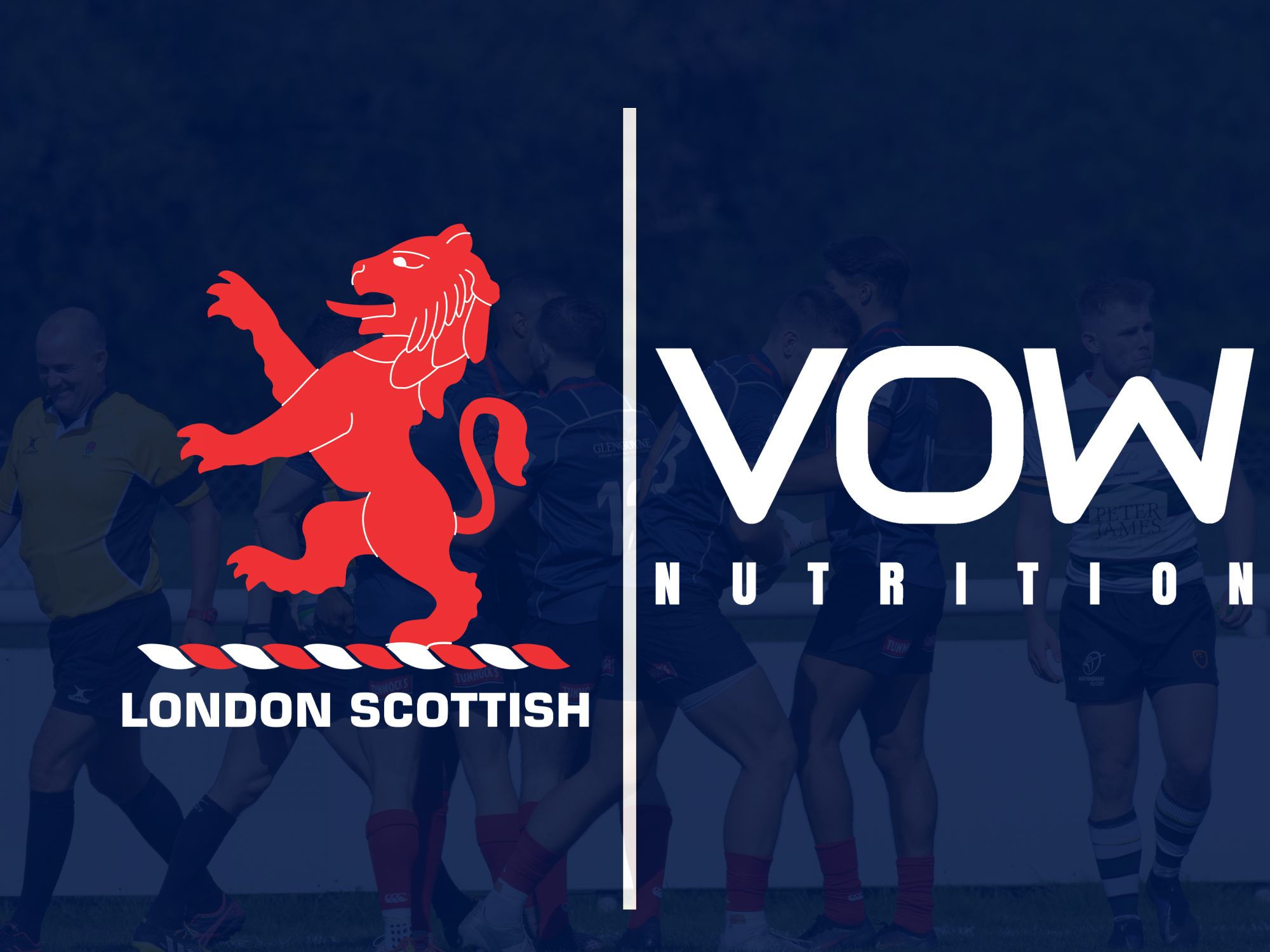 London Scottish is delighted to announce VOW Nutrition will continue as its Official Supplement Suppliers. VOW will provide the highest quality nutrition supplements to the London Scottish throughout the 2022/23 season.
The relationship between the two organisations runs into its second year with both parties looking forward to the future partnership in years to come.
VOW Nutrition a Sports Supplement brand that produces the highest quality products with great integrity. The mission of VOW Nutrition is to deliver scientifically backed but affordable supplements that contain the highest quality ingredients and the most innovative technologies in the industry.
VOW's products are fully transparent and formulated with the purest, patented ingredients backed by extensive scientific validation. Their passionate and dedicated team of experts continually evaluate the latest research on important nutrients, vitamins, minerals, and phytochemical studies when testing new formulas so that we can stay one step ahead of our competitors.
Director of Rugby Bryan Redpath commented on the news, stating "I am delighted to have VOW Nutrition on board as our Official Supplement Supplier for this season. They deliver the highest quality of products and allows us to take our training as well as performance to the next level."
Boris Pineles, Head of Strength and Conditioning commented on the announcement saying; "I'm glad to have Vow as our official suppliers, it's not just their top class products that appealed to me but also the passion the company has to improve performance nutrition. They are always keen to discuss ways to develop new products which enables us to help make that 1% difference to our players"
Simon Stevens, Founder and CEO of VOW Nutrition also celebrated the announcement when he said 'I'm very excited to continue the relationship with London Scottish for another year. The coaching team have a great understanding on how supplements, if used correctly can support the marginal differences which are required in elite sport. Working with athletes and teams who embrace our passion for innovation is key to the growth of VOW Nutrition and the development of our products, which is why we wanted to continue to support London Scottish and we look forward to what the future brings for both parties'.
For more information about VOW Nutrition and to see their range of products please click here.