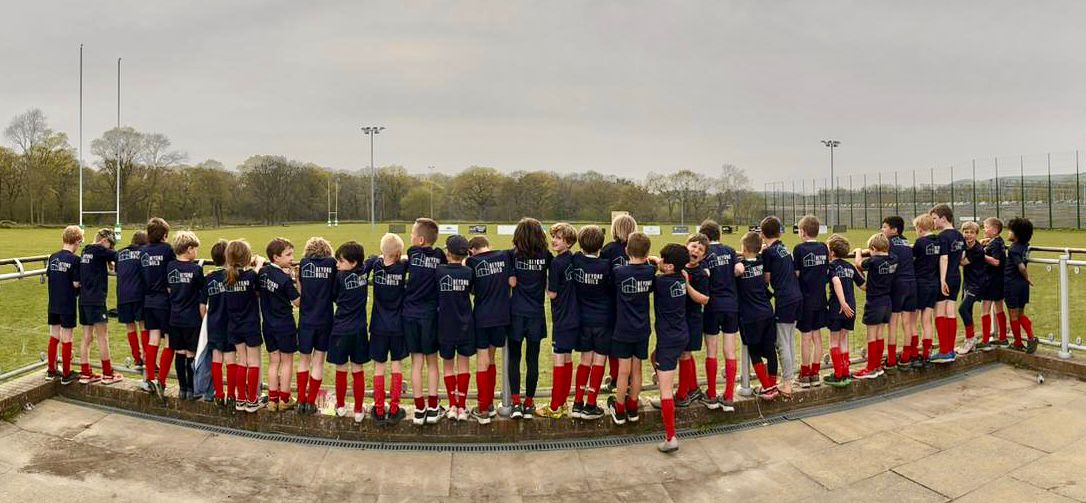 The Mighty London Scottish Minis ended their triumphant 22-23 season with a trip to Kent over the bank holiday weekend.
Basing themselves in an activity centre in Ashford, the squads from U7 to U11 had the chance to bond while abseiling, high wiring and zip lining as parents enjoyed a tipple (or two) from the local craft brewery.
After a good nights kip (err…), the teams were raring to go come Sunday morning for a great set of fixtures under the Kentish sunshine. We were hosted impeccably by Folkestone Rugby Club.
Across the age groups, it was wonderful to see all the skills they have been learning this season come together so nicely. We have a lion hearted bunch; there isn't a player amongst them who hasn't done something this season they probably never thought they would be capable of doing before. Whether it be getting that first tag or making that try saving tackle, clearing their first ruck, sidestepping the full back or off loading beautifully for a score; in attack and defence they have so much to offer. There wasn't a London Scottish coach who wasn't beaming with pride come the medals ceremony.
The minis are hugely grateful to all the parents and coaches for making the trip such a success. Likewise to Folkestone Rugby Club, Sky High Sports and Kingswood Activity Centre for all their support. In particular, we are thankful for Sponsorship from Beyond Build, a leading construction firm based in South West London, who provided our tour shirts. 
We're now into our well earned break for the summer but we're looking forward to picking up where we left off this September. If you would like to find out more about London Scottish Minis please click here.