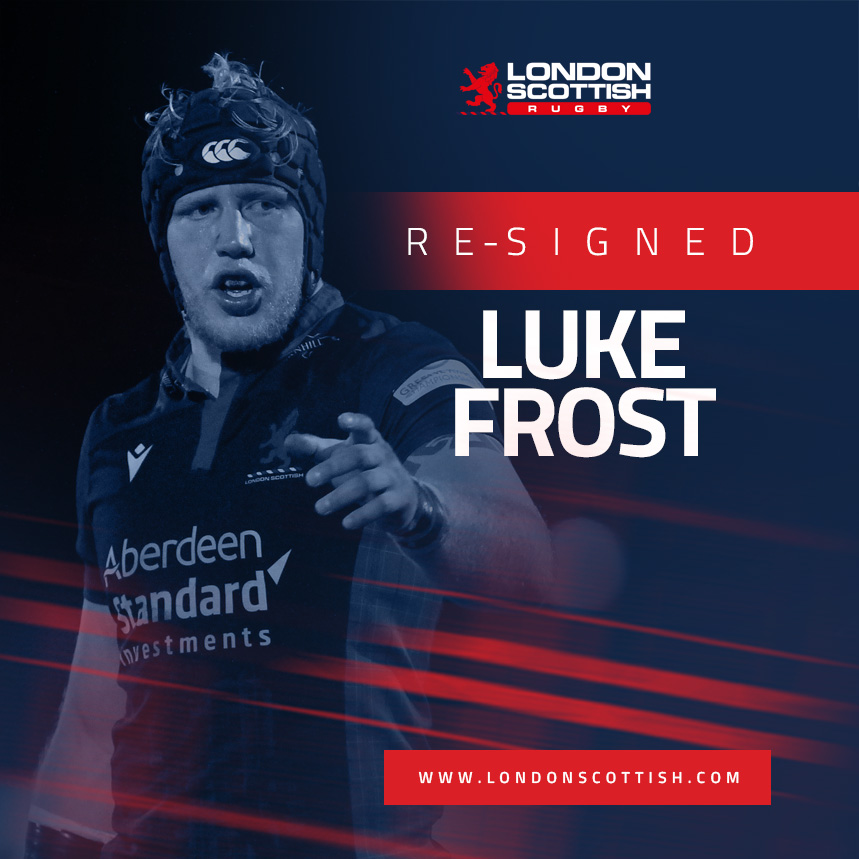 We're delighted to bring you the news that last season's joint top try scorer and coaches' player of season, Luke Frost will remain at the Club for 2020/21.
The giant lock joined the Scots in the summer of 2018 after graduating from Loughborough University with a first-class degree in Sports and Exercise Science.
During his first season with the Exiles the mighty ball carrier made 16 appearances before he sadly picked up a knee ligament injury which saw him miss the rest of the the 2018/19 campaign.
Frost came back strong and had a very successful 2019/20 campaign finishing joint top try scorer alongside Bobby Beattie and was also named as 'Coaches' Player of the Season'.
Standing at 6ft 3'' and weighing 110kg, the former London Irish Academy player is an abrasive tackler who always makes a nuisance of himself at the breakdown.
Despite his imposing stature, Frost is a gentle giant and away from the rugby field you'll be able to find him studying to become a science teacher. "It's a new challenge which I'm really looking forward to and it's something I had always planned on doing after full time rugby," said the 23-year-old.
Lockdown has meant the ferocious forward has had time to give his body a rest, but he can't wait to be back in a team environment.
"I'm really looking forward to lacing up my boots, running out on a rugby field and competing once again. It's something I've really missed with last season being cut short. I feel we made massive improvements as a team, which we were unable to show going into the all-important end of season.
"The extended break has given me an opportunity to recover physically after some tough games during the season. I've been focusing hard on my individual training and can't wait to get back playing and being a part of the team," commented Frost.
Looking ahead to working with Head Coach, Stevie Scott, for another season and Director of Rugby Matt Williams for the first time, Frost said: "Stevie had a massive influence on me last year and really changed the way I played. Since his arrival at the Club he made a big difference to the whole squad; it's great news that he is staying and hopefully we can all build on the progress we achieved before lockdown.
"Speaking with Matt it is clear he has a strategy on how he wants to play the game and it's certainly exciting to be part of that. He has a big passion for the sport, and will bring a lot of energy and ambition to the side."
Matt Williams commented: "After such a strong season finishing as 'Coaches Player of the Year' and top try scorer, I am looking forward to working with Luke and allowing him to flourish in his rightful position in the back row."