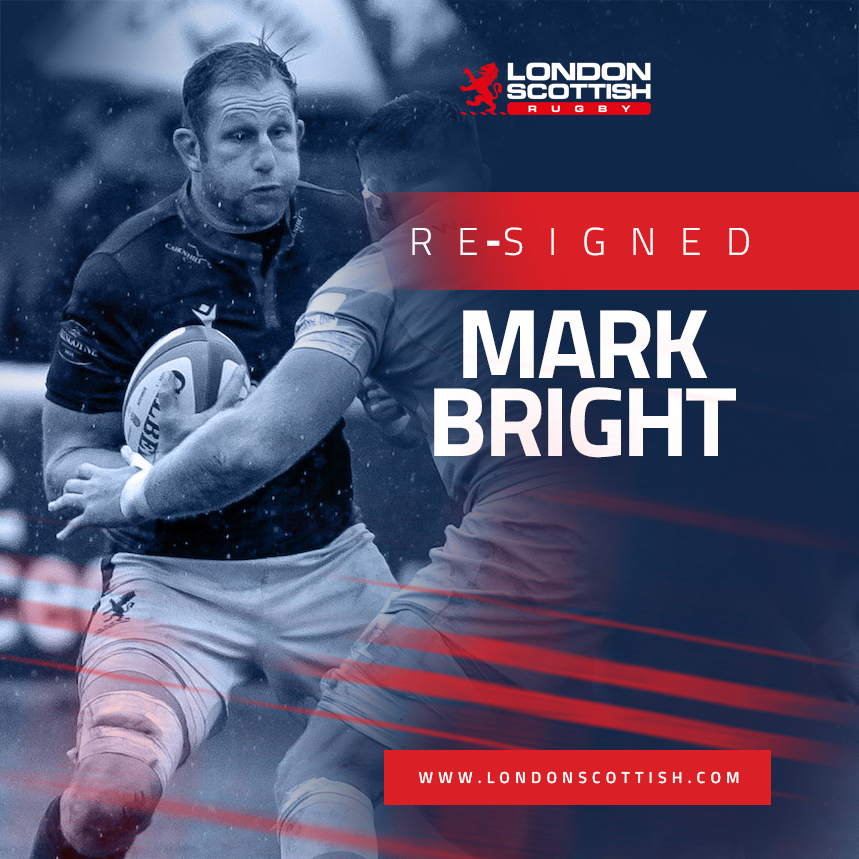 London Scottish's most capped player in recent history, Mark Bright, is set to stay at the Athletic Ground for his eighth season.
The 41-year-old has made over 200+ appearances in the Greene King IPA Championship and Championship Cup combined, and is one of the competition's most loved players.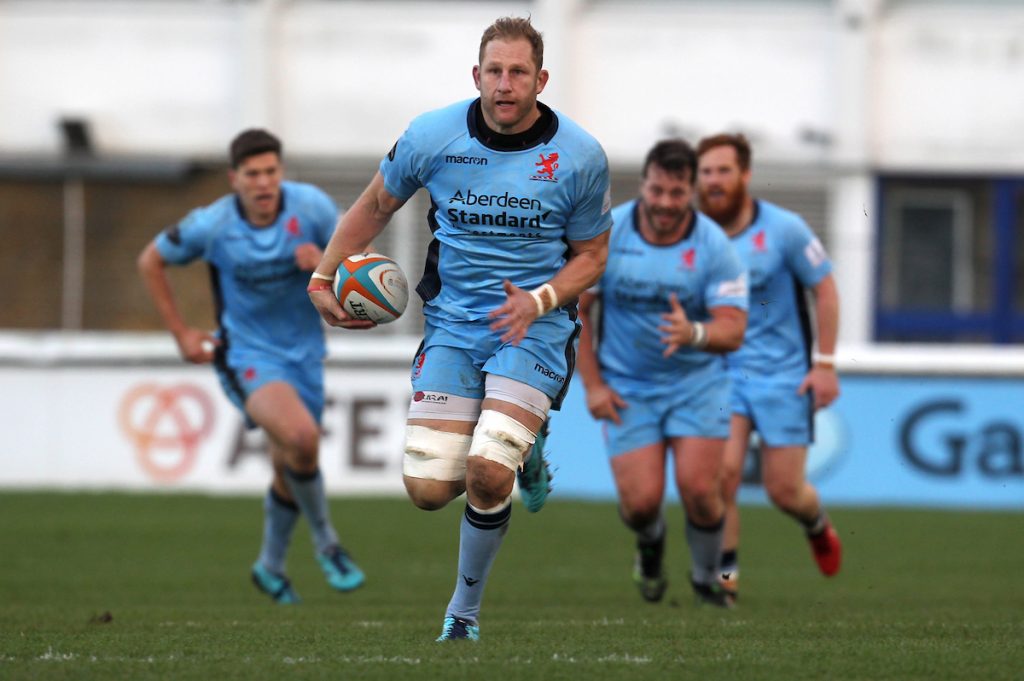 Looking ahead to the upcoming season and the changes at Scottish, Bright said: "I'm looking forward to getting back into a London Scottish shirt and playing rugby. It has been the longest break away from playing I've had for probably 20 years, I'm very old! I'm delighted and feel very privileged to play another season at such a great club.
"I think the part-time option is what's best for the Club going forward. As players we will have to adapt to working during the day and training at night, but I'm sure it won't be too difficult for us to get used to."
The New Zealender joined the Scots back in 2011 from Redruth, Cornwall and soon made a name for himself as one the side's, and Championship's, top number eights.
Before his six years in Redruth, Bright played ITM Cup rugby in his home land for the Tasman Makos.
For the 2012/13 season Bright was made Club captain for Scottish and after an impressive season he was voted the 'Player of the Season' and named as the RFU's top number 8 in their 'Championship Dream XV'.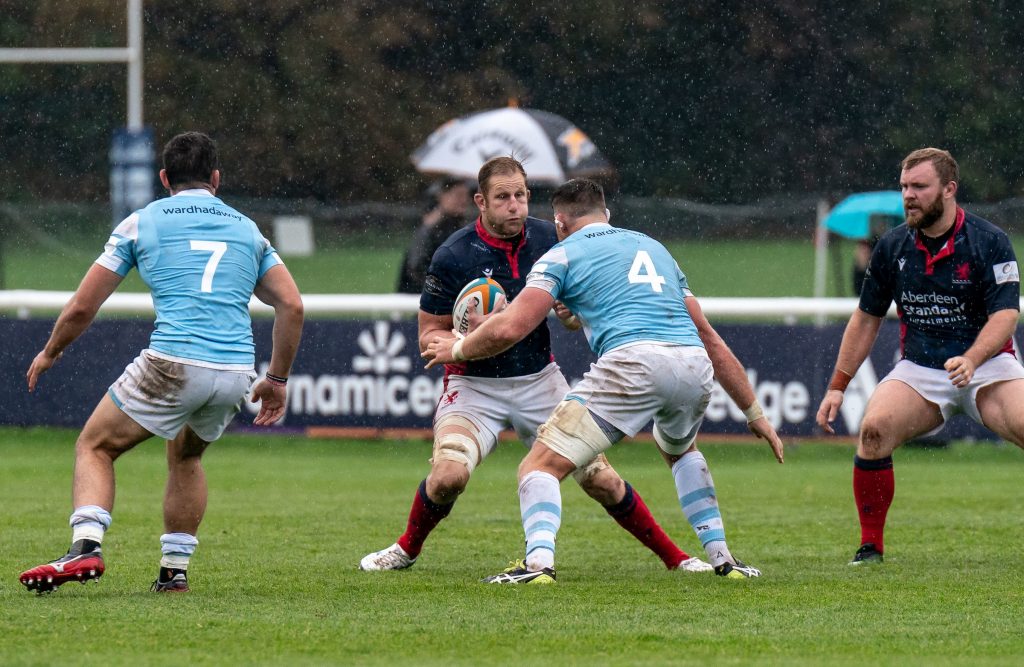 Bright went over to score 21 tries in 28 games for the Exiles during the 2013/14 campaign, an achievement which saw him shortlisted once again for the 'Championship Player of the Year' award and named in the 'Championship Dream XV'.
At the end of that season he was called up to the England Sevens squad to take part in that summer's Commonwealth Games in Glasgow.
The stalwart remained the side's skipper for another two seasons, before making the move to local rivals Ealing Trailfinders ahead of the 2016/17 season. He returned from Vallis Ways to the Athletic Ground ahead of the 2018/19 season.
A gentle giant off the pitch, Bright has a habit of being a menace on the field and always capable of surprising the opposition, not to mention absolutely lethal from 10 metres out.
Director of Rugby Matt Williams commented, "Mark's C.V speaks for itself and many a person would be envious of what he has achieved in the pro game. To still be able to stamp his authority on a Championship match is a huge credit to himself, both from a mental and physical stand point.
"Mark was my key first retention as nothing bleeds tartan as much as him and with a relatively new squad transitioning in part time rugby, it is vital I have someone that understands the importance and passion that comes with wearing a tartan jersey. I'm excited to welcome Mark back and work with him in this new era of the Club."
Bright added: "I want my kids to stay in sport as long as possible. I'm trying to be a good role model for them and show that if you are in a good shape physically and mentally, then age is just a number."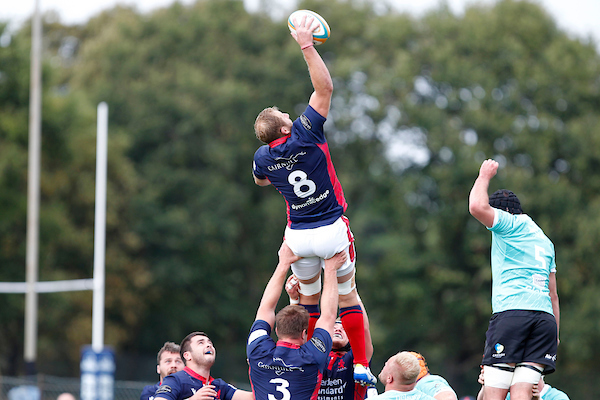 We're very proud of our loyal fan base here at London Scottish and the number 8 is one of the supporters most cherished players. On this Bright said: "Scottish supporters are just amazing. They have always helped me, Angela and the kids however they can. On game days they are always there to support the team. I personally would like to thank them for the past seven seasons and now going on to feature in my eighth season."
Looking ahead to working with Stevie Scott again and also with Matt Williams, Bright said: "I'm really looking forward to working with Stevie again as he was great for us last year. He is upfront and honest, and as a player that is all you can ask for.
"I'm looking forward to finally meeting Matt. He has a very clear vision on where he wants the team to go and has been great to deal with during the re-signing process."