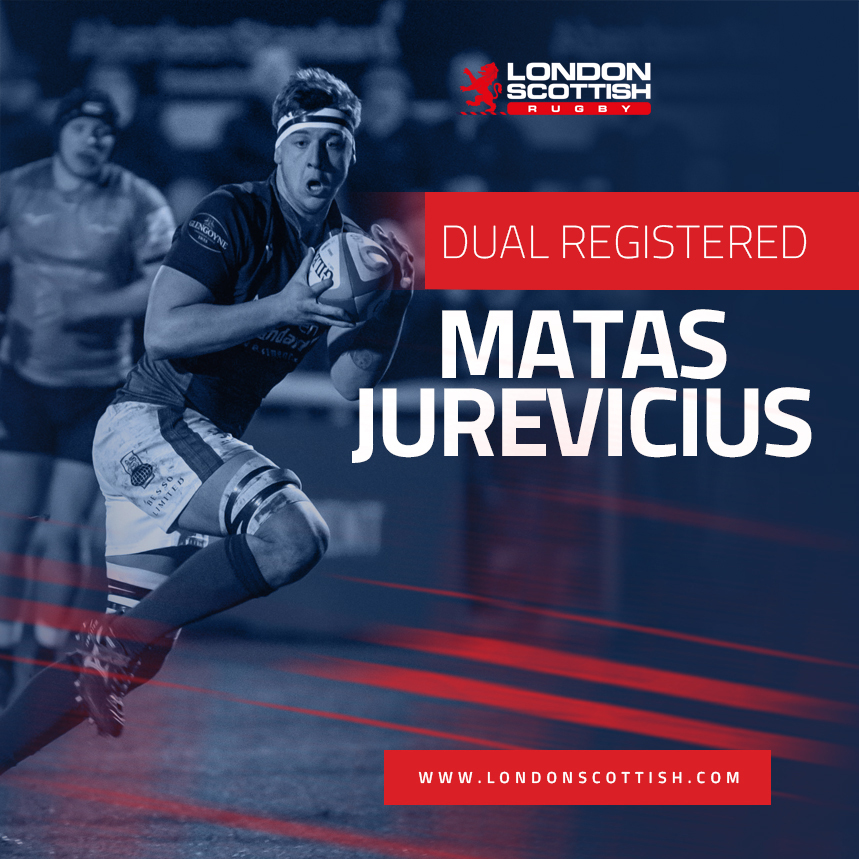 London Scottish is delighted to announce a home-grown success story with the signing of second-row forward Matas Jurevicius to Premiership side Harlequins for the 2020/21 season. Further good news is, that as a dual registered player, the 6ft 4'' flanker will be on loan to the Scots; so, we will still be able to support him on match days.
Originally from Lithuania, the 20-year-old started off his junior career with London Scottish ahead of the 2016/17 when he took up a place in the Under 17s.
Thanks to his hard work and dedication throughout the 2017/18 season, Jurevicius not only received a call up to play for Saracens Premiership Academy U18 but he was also named in the England Counties U18 squad and featured in a two-game series against Ireland Club U18s.
The talented forward was offered a 1st XV contract with London Scottish for the 2018/19 season as a Professional Entry Programme player.
"I've been at London Scottish since I finished Sixth Form and the Club have really helped me develop, especially my fitness and game play, because it operates at a different level and higher standard of rugby. The coaching staff have been so supportive and encouraging as have the other players. When I made a mistake, they would tell me and with their advice, and over time, I improved," commented Jurevicius.
Last season the youngster made 20 appearances for the 1st XV and was one of our stand-out players. His impressive performance saw him named 'Young Player of the Season' and catch the eye of local Premiership team Harlequins.
"To sign with Quins means a lot. It's a big dream that's come true for both me and my dad. He's a big Quins fan. The first match that we ever went to watch together was a game at The Stoop."
"I was very sad that we couldn't complete the season, I was really looking forward to playing the last couple of games with Scottish and seeing how far we could go. As a team I felt like we were getting a lot better and we could have achieved a few more wins so I am looking forward to coming back as a dual registered player," said Jurevicius.
Director of Rugby, Matt Williams, commented: "To have Matas playing for us next season is exciting for both him and the supporters, as we can continue to support and watch him develop. He is a great success story for the Club and evidence too that the Championship gives valuable opportunity to springboard players into the Premiership."