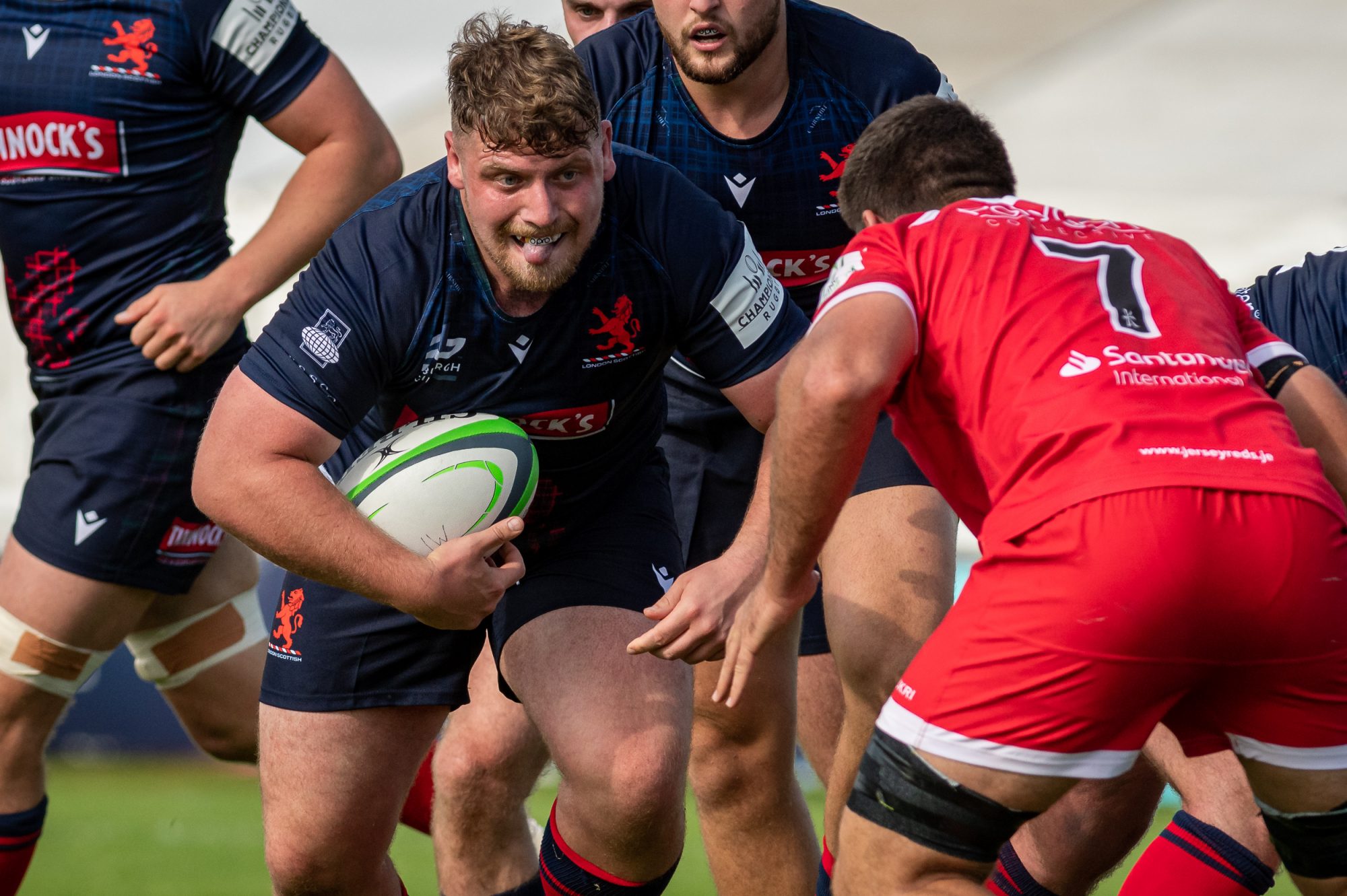 Although we envisage Eventbrite being the long term solution to making buying tickets easier and faster for everyone, we understand that getting used to this new system may take some time.
For those of you who have bought a 2021/22 London Scottish Membership, we want to make sure you get the discount you are entitled to for your matchday tickets, so we have produced this easy to use guide.
Step 1
Follow the link here to the London Scottish Eventbrite page
Step 2
Select your fixture you are going to buy tickets for (ie London Scottish v Ampthill)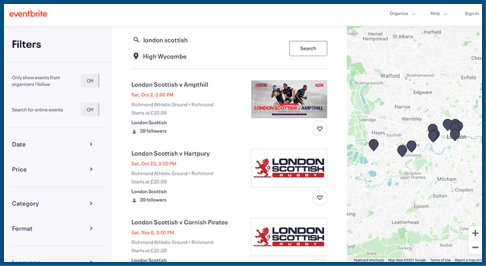 Step 3
Click on the Green "Tickets" icon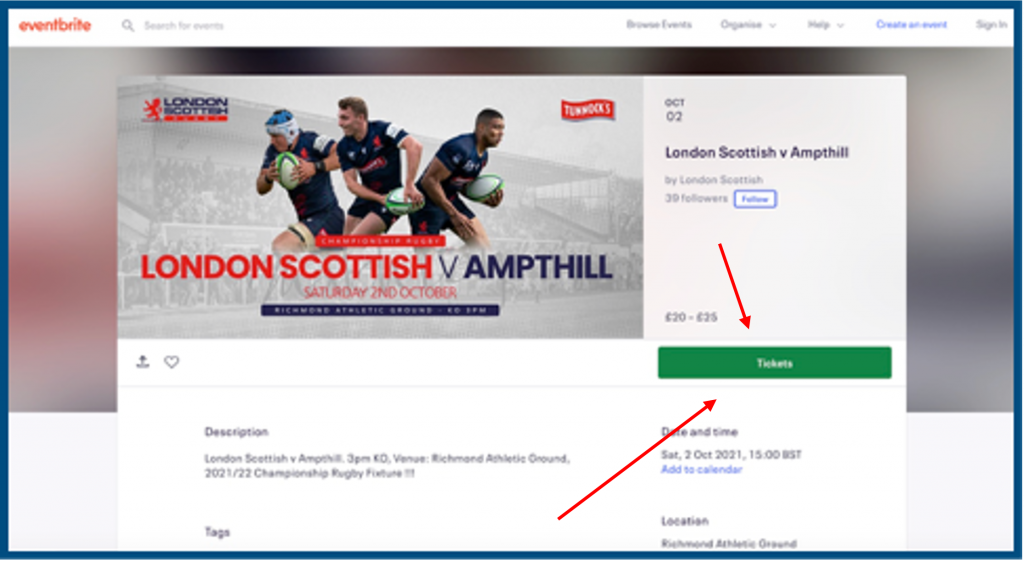 Step 4
Click on the Blue "Enter promo code" link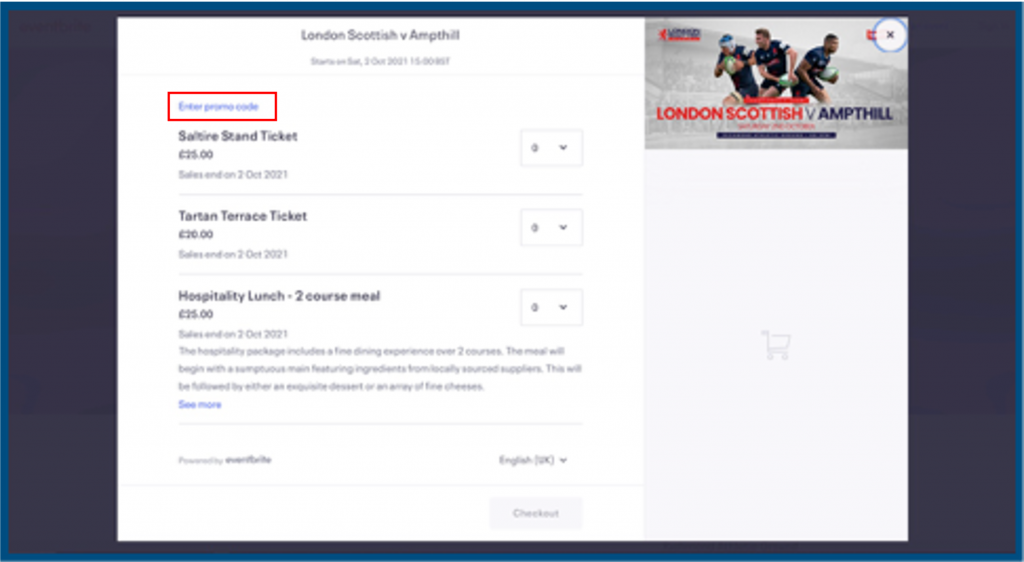 Step 5
Enter your registered email address into the blue box. This will be the email address you signed up with when you bought your membership.
You do not need your membership card to purchase your tickets.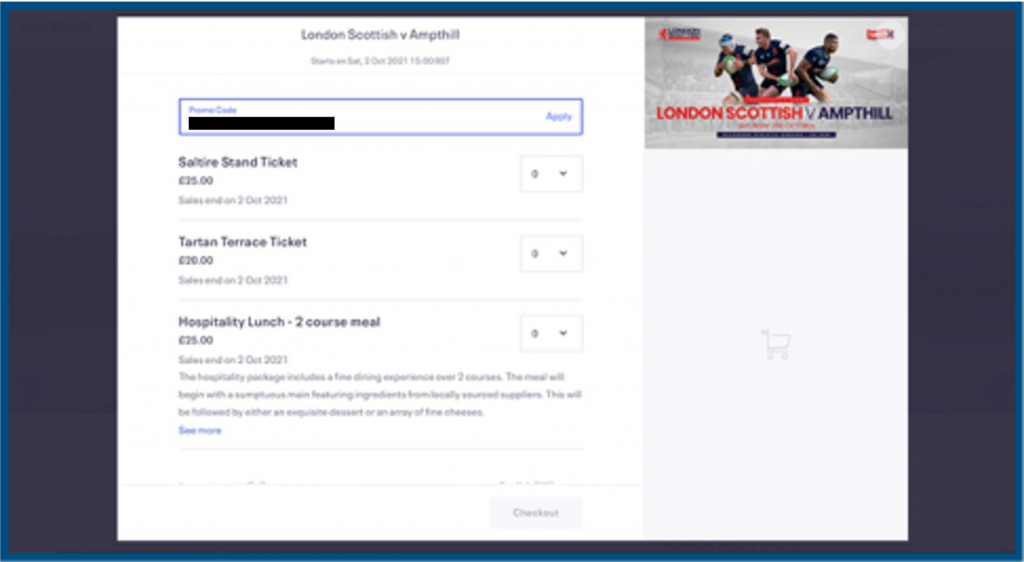 Step 6
The discounted membership tickets will now be available. Select the number of tickets you wish to purchase and click on the checkout icon.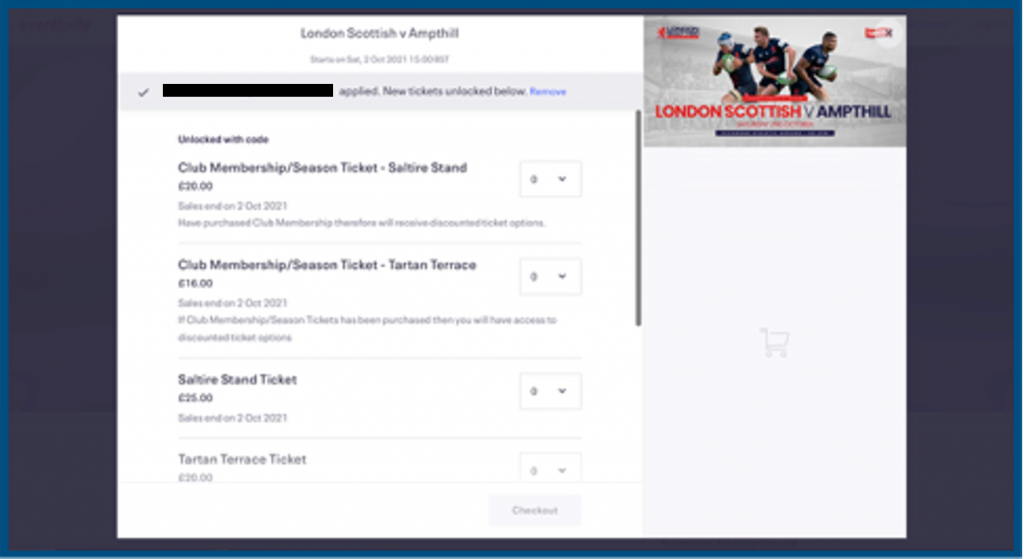 Step 7
Complete the checkout page either as a guest (or login in if you are registered with Eventbrite)
Enter the email address for the tickets to be sent to and confirm. Then complete payment.
For those of you who have bought Saltire Stand or Tartan Terrace memberships, you are still able to purchase additional tickets at a discounted rate, however your membership card will allow you entrance to the games without using Eventbrite.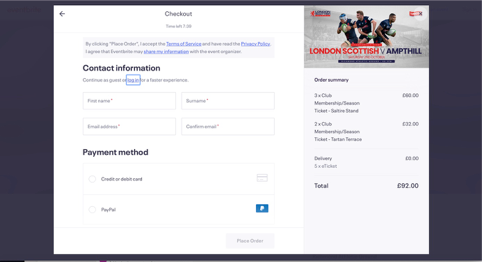 To buy tickets, on Eventbrite please click here.
If you have still any issues, please contact the office on 02033979551.