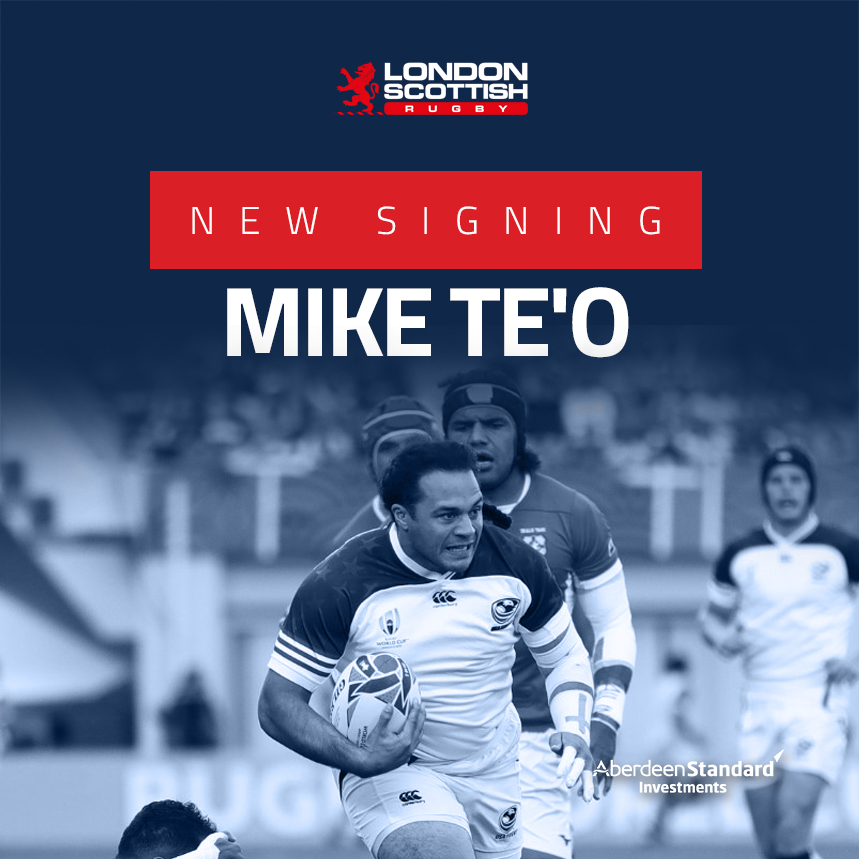 We are delighted to announce the signing of American international back Mike Te'o.
From Long Beach, California, the versatile back started his career playing American football before switching to rugby and at under-20 level won the IRB Junior World Rugby Trophy in 2012.
Later that year he made his debut for the Men's Eagles Sevens during the 2012-13 IRB HSBC Sevens World Series.
Te'o made his first appearance for the senior Eagles XV at the 2016 Americas Rugby Championship.
On his signing with the Scots, forwards' coach Stevie Scott said: "I know Mike more through the international side of things, having coached in the MLR last season for nine months and having been involved with the American national team before the World Cup last year.
"He's a standout player and I'm just delighted he's come to join us. He's left the US to come and make an impact over here and he's been really good in training."
We would also like to announce that Jonas Mikalcius has left the side on medical grounds. We wish him well and hope to see him return to rugby in the future.