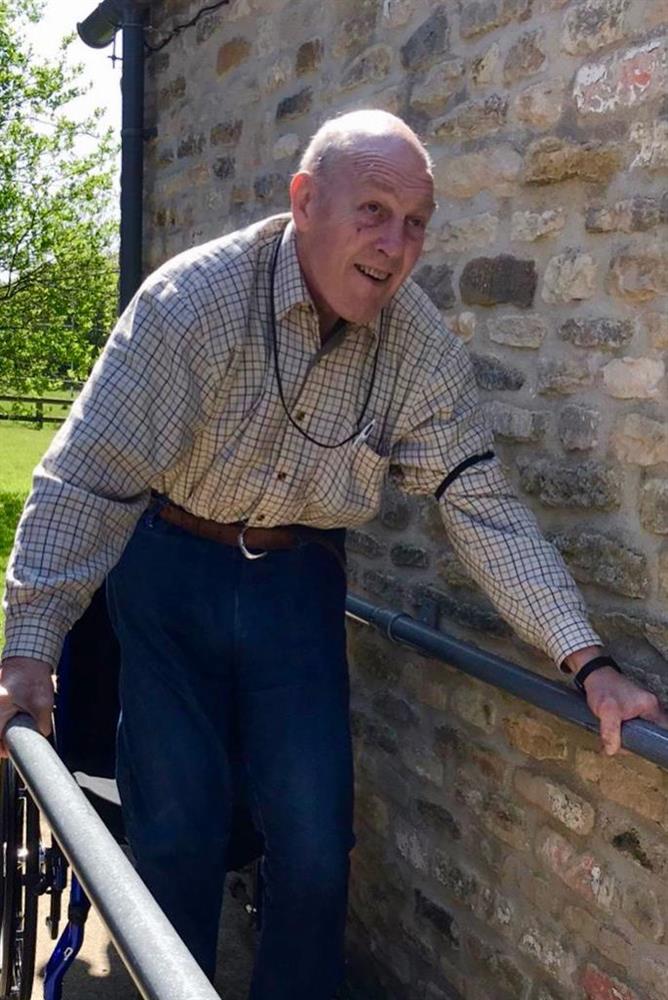 Join us in supporting one of our first Hall of Famers, Mike Biggar. Mike is walking 100 steps to raise money NHS Charities Together.
To get donating follow the link: https://bit.ly/2VUSSrF
Former Scotland rugby captain Mike Biggar (now 70) was nearly killed in 1992 when a horrific car crash left him with severe brain damage, changing his life forever.
Left in a coma and with extreme head injuries, Mike's prospects of recovery were not good; a slim hope of regaining consciousness but no real chance of speech or mobility.
After 5 weeks on life support, Mike woke from his coma and then began the painstaking process of learning to talk and walk again. He spent a year in hospital with a hugely dedicated team of NHS doctors, nurses and therapists by his side assisting in his recovery. With huge effort, he slowly re-learnt to walk and talk, but subsequent falls causing further head trauma, twinned with arthritis from his rugby days, have led to further physical and mental deterioration, leaving him wheelchair-bound for the past 10 years.
Last month, in the midst of the coronavirus outbreak, Mike was rushed to Cheltenham General Hospital A&E with a serious kidney infection and failing health. Thanks to the dedication and expertise of the urologist and staff at the hospital he was saved but has been left very weak with huge muscle loss. He is now back home and trying to recover with all his usual grit and determination and the relentless support of his wife and team of dedicated carers.
In spite of these challenges, Mike has never lost his sense of humour and determination to make the most of his life and face head-on the everyday challenges we all take for granted.
Struck by the amazing efforts of Captain Tom Moore and wanting to show his appreciation for the NHS, Mike is trying to walk 100 steps in 30 days (with the help of his bars). He would love it if you were able to join him in showing your appreciation for the tireless work of the NHS in the face of the COVID-19 crisis by donating to 'NHS Charities Together'.
NHS Charities Together is a collective representing, supporting and championing the work of the NHS' official charities. NHS Charities give £1million a day to the NHS, providing vital funds to help the NHS do more and enhance patient experience and care.