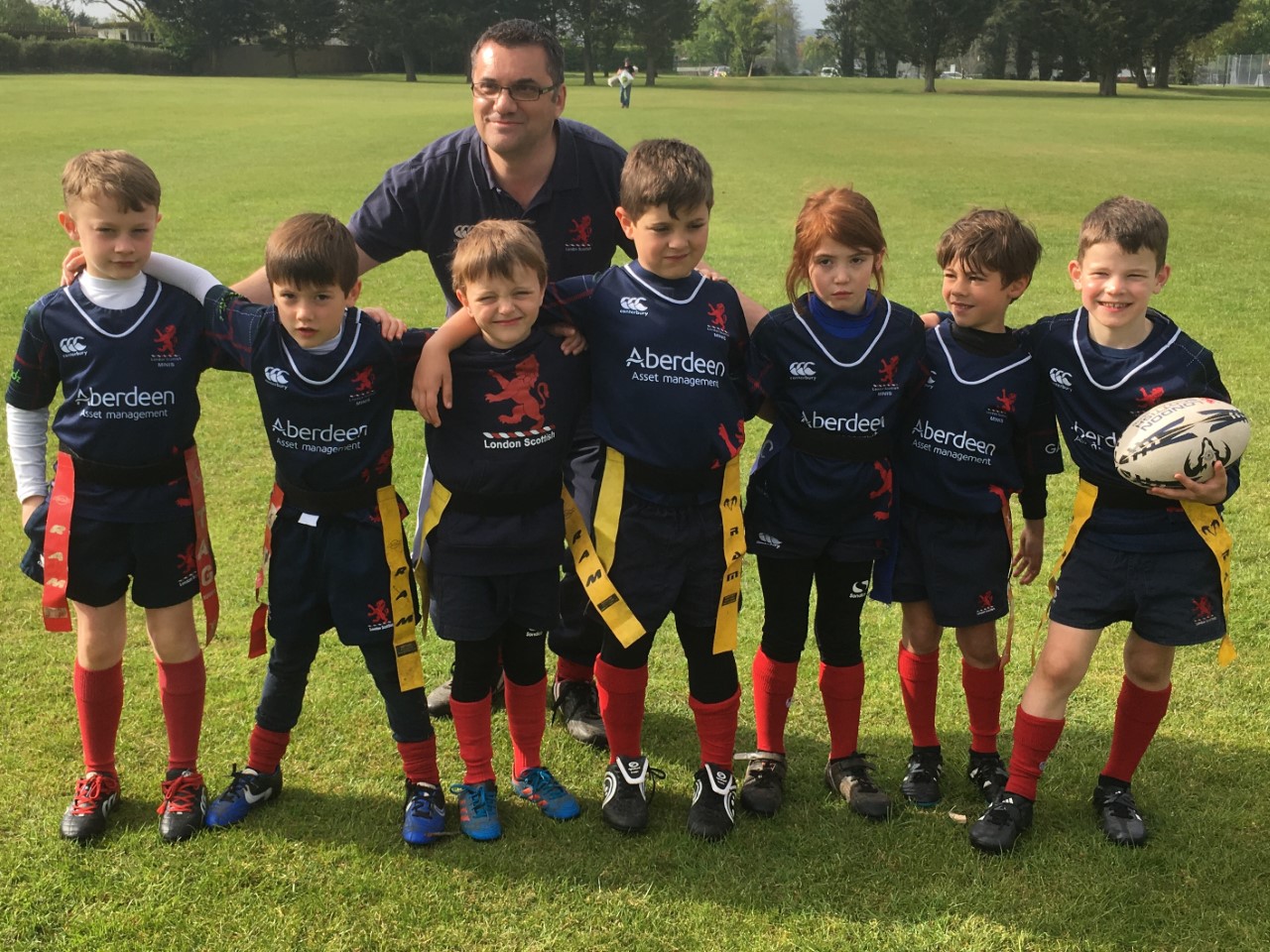 On behalf of London Scottish and all the minis and juniors coaches, players and parents, we wish David Deakin a very Happy 50th Birthday!
It's fair to say that David has been a life-long supporter, his father Ken having played for the club back in the 60s. The Deakin family now sports three generations of London Scottish die-hards, with David's son Gregor in his last yearof mini rugby with the U11s and looking like one to watch.
Since moving south of the border to London in 2004, David has been a regular season ticket holder, watching the club progress back through the leagues to the Championship. Not content with just supporting, as soon as Gregor was old enough to grace the RAG turf, David became a coach with the minis, taking on the Minis Chairman roll this year. You might also find him providing standby IT services to the club too!
There is no stronger proponent of our One Club philosophy. David has made a significant contribution to the success of the minis, their festivals and tours. Firm friendships have been made, with highlights being minis tours and trips with fellow coaches to Murrayfield (thanks to the LSFC ballot) to watch Scotland, invariably followed by a few drams and a night at Gaucho (thanks to the LSFC discount!). It's just a pity he drew the short straw and had to room with Whytey last time!
It's thanks to the likes of David, that the amateur club has a strong pipeline of fine players.
Here's to you, David!  Happy Birthday from all at London Scottish!