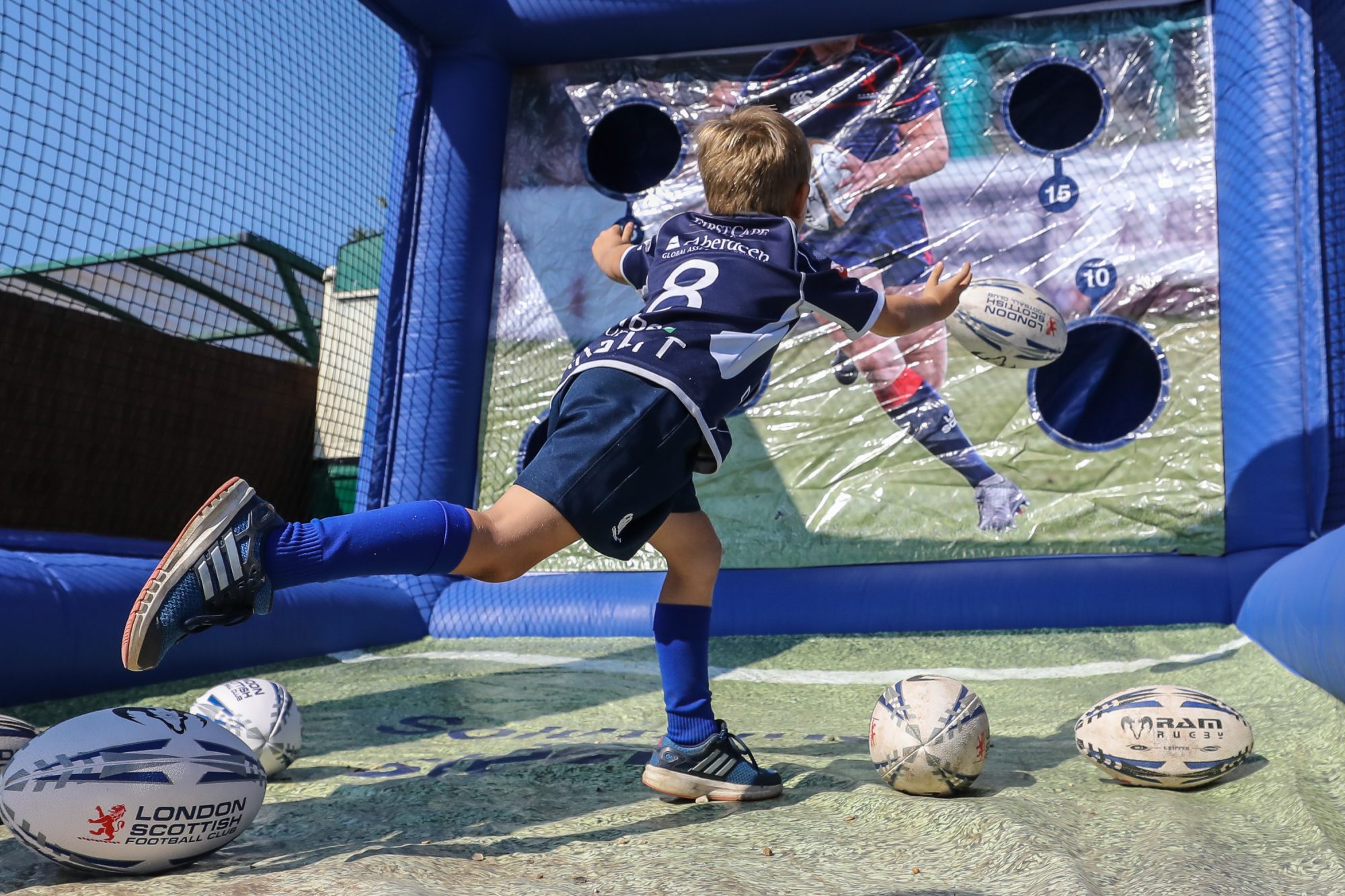 Saturday 26th June sees the return of the Mortlake Summer Fair and as usual, London Scottish will be returning with the ever popular passing cage.
The fair is always a great day out featuring live music, entertainment, fair rides, food and drink including a BBQ, fantastic raffle prizes and is a valuable opportunity to help increase recruitment for the club, especially among the minis. This year's event promises to be even more important than usual as being the first this summer's first event of its kind in the area. Because of this we are calling on the London Scottish Family to play their part and help out in whatever way they can.
The fair lasts from 12-4pm and so any members who are able to volunteer in setting up, running or packing up the passing cage should email Liam Burnett on liam.burnett@londonscottish.com
However, even if you can't commit to helping with the passing cage, you can still play your part! We are aiming to have a real presence at the fair this year, so please wear any London Scottish items you have, get down there and getting talking to others there and welcome them into the London Scottish Family!
Mortlake Summer Fair
Date: Saturday 26th June
Time: 12-4pm
Location: Brewery Green, Mortlake SW14