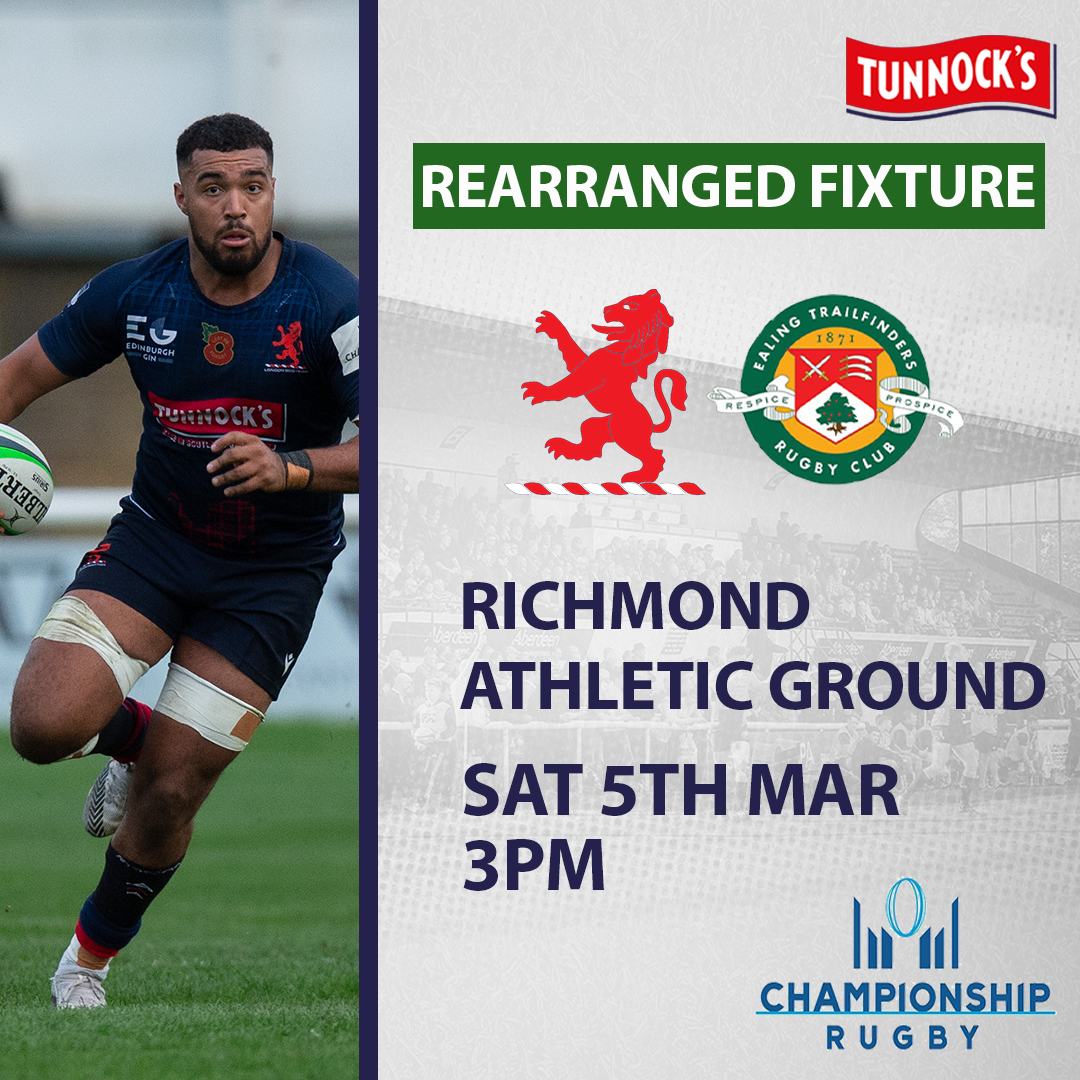 We will now face the Trailfinders at the RAG on Saturday 5th March at 3pm.
The game, originally due to be played on Saturday 29th January, had to be postponed due to a number of covid cases within the Exiles camp.
Anyone who had tickets for that original date should have been contacted with a replacement set of tickets for the 5th March. If you are unable to make this new date, please email cam.king@londonscottish.com to discuss moving your ticket to one of our other league games (against Nottingham or Bedford Blues), or for a refund.
With the Six Nations now underway, the game falls in the second fallow week of the tournament and so is a great opportunity to get your rugby fix, and what better opposition than against the league leaders!
If you didn't buy tickets originally, you can purchase some now by clicking here.