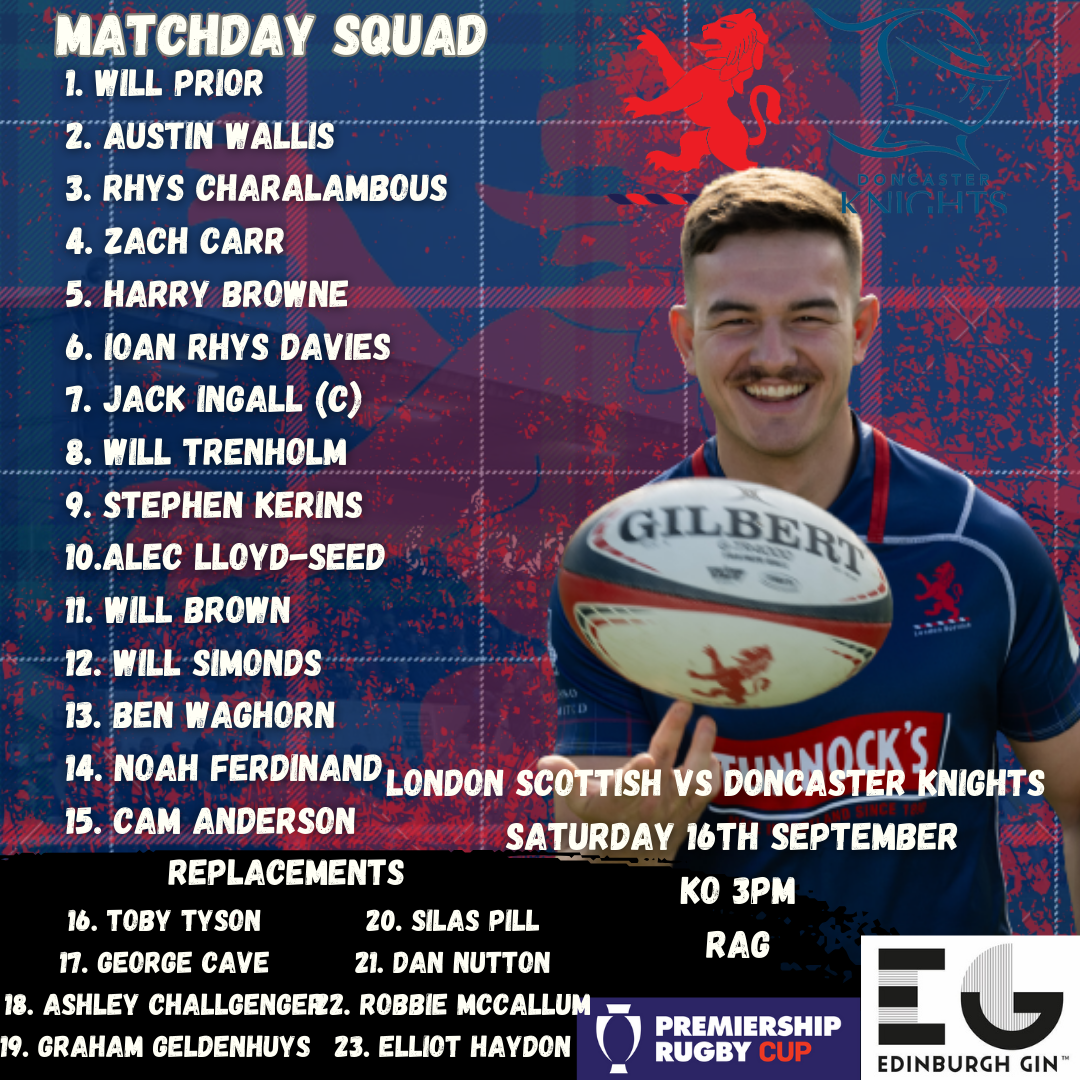 London Scottish have made nine changes to their matchday squad to take on Doncaster Knights this weekend. Welcoming back a number of established players from last season as well as a sprinkling of dual registered players from Harlequins for the first time this season, Joe Gray and Bryan Redpath continue to offer up opportunity in this Cup competition.
In the centres, Will Simonds will make his first start of the season accompanied by Ben Waghorn who makes his first appearance for the Club. Outside them, Cameron Anderson returns to London Scottish on loan after impressing last season and earning himself a contract a Premiership Club Harlequins.
In the forwards, it's all change in the front row with George Cave and Ashley Challenger dropping to the bench to make way for Will Prior and Rhys Charalambous. Austin Wallis also starts with Toby Tyson making his first appearance this season from the bench.
In the back five of the scrum, Jack Ingall will captain the side after missing last week's fixture against Jersey Reds. He will be joined in the back row by Will Trenholm. In the second row Harry Browne and Zach Carr will make their first London Scottish appearances after coming to the Club on loan.
Will Prior
Austin Wallis
Rhys Charalambous
Zach Carr
Harry Browne
Ioan Rhys Davies
Jack Ingall (c)
Will Trenholm
Stephen Kerins
Alec Lloyd-Seed
Will Brown
Will Simonds
Ben Waghorn
Noah Ferdinand
Cameron Anderson
Replacements
Toby Tyson
George Cave
Ashley Challenger
Graham Geldenhuys
Silas Pill
Dan Nutton
Robbie McCallum
Elliot Haydon