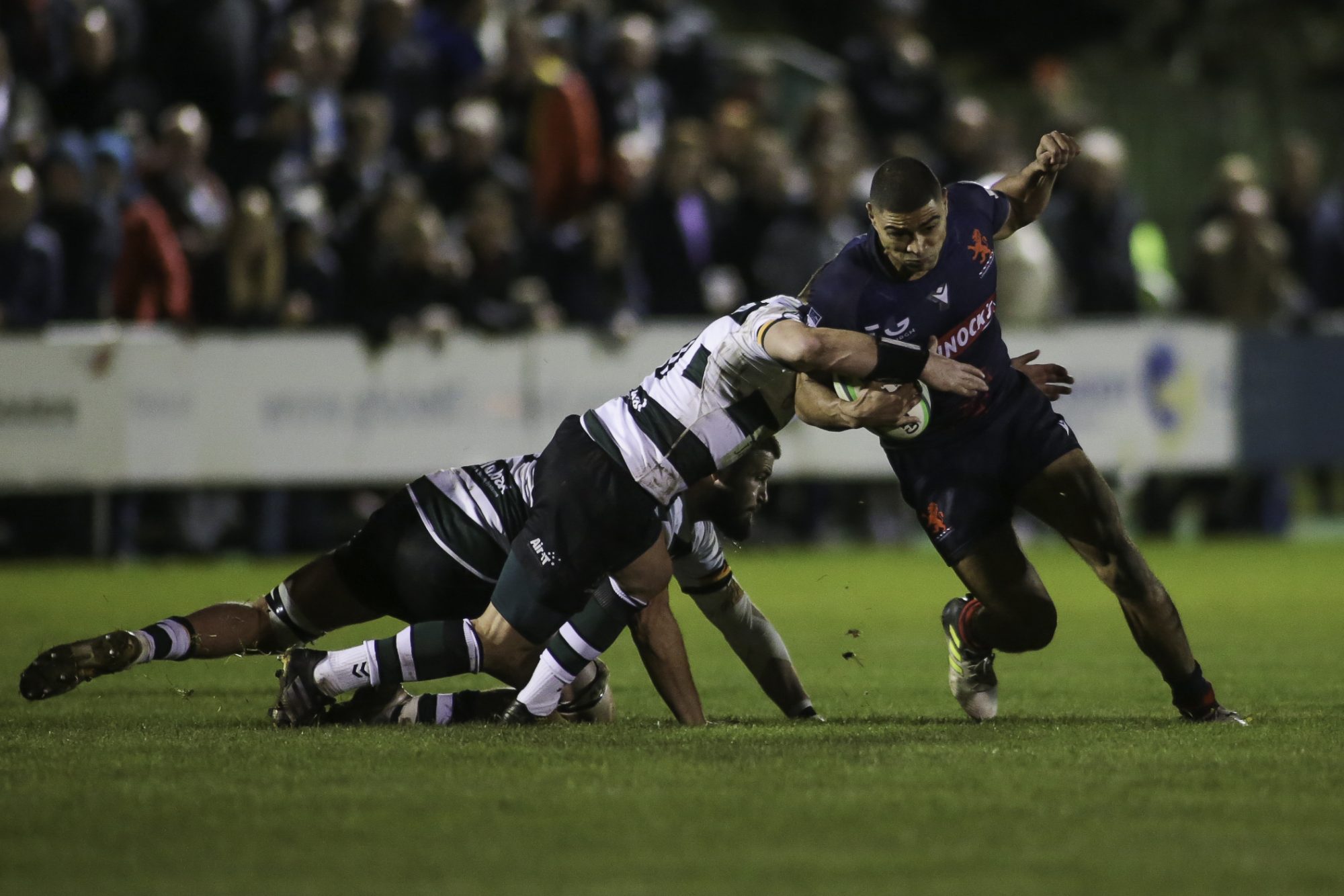 A Friday night trip to the Bay is always tough, but after a disappointing first half, Scottish did themselves proud in the second half scoring 24 points and grabbing a try bonus point.
Things started well as London Scottish scored after just five minutes. Harry Sheppard burst through a gap before offloading to Cameron King who despite being tap tackled, bundled his way to the line.
The hosts then responded straight away, scoring two free flowing tries that most defences in the league would have struggled to stop.
Scottish then looked to pull back momentum and managed to identify a 2-on-2. The ball out wide was on, but Harry Graham read the play, intercepted and ran it in from 70m out.
Dan Nutton was then somewhat harshly yellow carded for a deliberate knock on before the hosts scored again.
With half time looming, Harry Sheppard was sent to the bin for a tip tackle and Nottingham went for the posts making the half time score 31-7 to the Archers.
Despite the strong words at half time, Nottingham scored again just after the break. But from that moment on, the Exiles begun to build the pressure.
While being camped on Nottingham's five meter line, repeated penalties saw the hosts get sin binned. From the penalty they went for a scrum and despite the ball coming out awkwardly, Dan Nutton gathered it and managed to dot down.
Nottingham then went down to 13 as David Williams was sin binned for dissent. With the extra men, the Exiles drove up the middle, tying the numbers in before going wide and allowing Leo Fielding to superbly score in the corner.
With ten minutes to go and facing a full compliment, Scottish released the rolling maul again. Although coming up just short, Javiah Pohe managed to power over from close range and with it, grabbed the bonus point.
As full time approached, David Williams was sent off a second yellow card after a deliberate knock on. The final kick to the corner saw a well worked rolling maul deservedly power to the line as Salad scored the Exile's fifth of the evening.
The second half performance showed lots of heart from everyone in a London Scottish jersey and had the game had a further 5 minutes, who knows what the full time scoreline would have been.
Full time: Nottingham 41-31 London Scottish
Make sure you at the next match as the Exiles face Coventry at the RAG on Saturday 27th November at 3pm. If you haven't already, grab your tickets here.