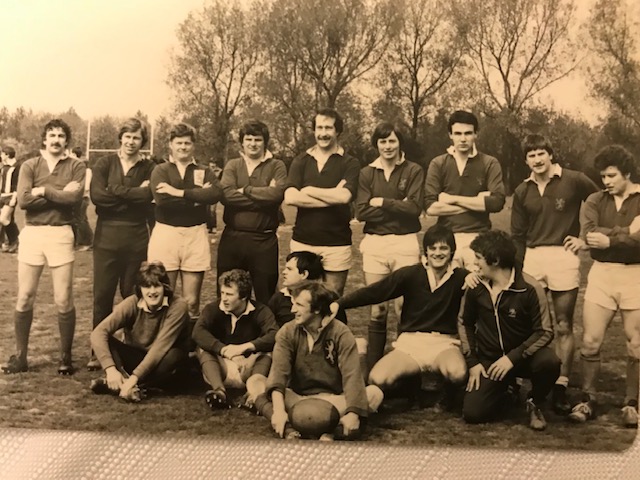 Scots Sportstar,
The many of us who knew David Hogg will share my sadness to learn of his loss to Covid-19. It is devastating to think that someone of such huge strength, both physical and mental, should be overcome by a vicious, virus.
From family members, Angela and Bill, I learned that David felt unwell with Covid-19 symptoms but seemed to have fought them off and was out walking last week. However, his condition deteriorated rapidly, and he was taken to Kingston A&E by ambulance where he died in the Intensive Care Unit last weekend.
From the late '70s into the '90s David was a regular star at every level of London Scottish FC. He went on his first tour to Guernsey where he ably served as "Youngest Tourist" and from whence he was tutored in the black arts of playing Hooker by "Ferocious" Fulton Paterson; and, along with Fulton, subsequently delivered many painful lessons to opposition front rows. David's off-field education in geography also commenced in Guernsey where Joe Flaherty shared his intuitive ability to find the shortest route to nurses' hostels and the fastest exit routes too – a feat unequalled today by Google maps.
From Brian Watt's team pic of a 4th XV captained by Graeme "Giant" Dewar you will recognise the huge personalities into which David comfortably fitted.
It will be a while before we meet again at a rugby or golf fixture. When we do I'm certain we'll recall many happy, hilarious, of our times together with David.
In the meantime, when you have your next drink, whether it be that cup of Earl Grey Tea which your housekeeper brings you this afternoon or tonight's taster from the illicit gin distillery in your garage, just lift your mug and say, "Cheers, Hoggy".
Yours Aye
Lance Quantrill
Golf Convener London Scottish FC