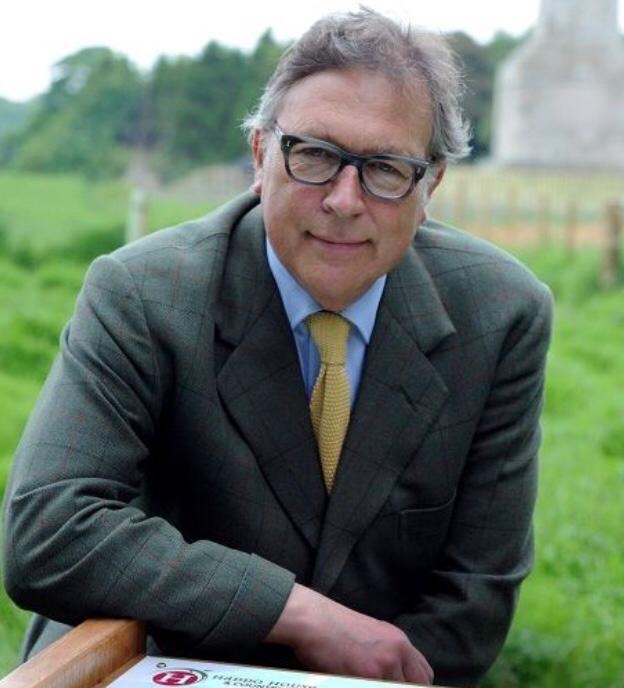 It is with much sadness that we report the death on 12th March of Alex Gordon, 7th Marquess of Aberdeen and Temair at his home, House of Formartine, on the Haddo Estate. He was 64.
He played for London Scottish in the 1970s and after returning to Aberdeenshire, continued to be a great supporter of London Scottish. Tributes from Sir David Reid and Malcolm Gillespie, Captain of the Picts can be found below.
A service of thanksgiving will be held in due course – we will let you know when the date and venue are known.
Tribute from Sir David Reid
I had the pleasure of knowing Alex in many different contexts.
First, when I played my first games for London Scottish back in 1973. Like Alex, I was young and was accused of spoiling the average age of the front row in the Picts ! I didn't see much of Alex on the pitch as he was out doing what backs do !
But seriously and later at Scottish on our "incredible journey from League 9 to the RFU Championship", Alex was one of the regular contributors to the funding of this journey.
Also, going back to my own roots in Aberdeenshire, my family on my mother's side Jean Johnston were farmers at Loanhead of Savoch near Auchnagat for many years The family were tenant farmers on the Haddo Estate.
So, it was great in later years to get to know the Gordons, Alex and Joanna at their family home at Haddo. Alex was a great host at I think the largest dining room table I've been lucky enough to sit ! He was also a generous host on the shooting field.
Lastly, I had the privilege of being President of the Royal Highland Show when it was Aberdeenshire's turn to host this great event. Needless to say, Alex was to the fore in our team along with Sarah Mackie, helping make it a great success that year.
A further connection was when I used to visit my Chalet at Cruden Bay and having a game of golf with Alex at Old Meldrum along with Francis Clark. It was quite a wide spectrum of talent with Francis leading the way off Plus 2 and Alex at the
other end of the spectrum with an enthusiastic agricultural swing and giving the ball an almighty belt ! – sometimes it went so far as never to be seen again !
He was truly a man of the North East and proud to be so. He was always a Doer and Giver and never a Taker. A pleasure to know and a credit to his family and their history and an example for us all. He made a difference in so many ways.
Sir David Reid
———————————————————————————————–
Tribute from Malcolm Gillespie, for many years Captain of the Picts
It is with great sadness that I read of the death of Alex Gordon (Marquess of Aberdeen and Temair).
I cannot remember the circumstances of Alex joining the Picts, but he came in as the youngest member of the squad by some distance. But he did help to keep the average age within credible limits! He played Full Back/Wing and had a trusty left boot. Those of you who came on the tour to Aberdeen will remember us playing Aberdeenshire and a visit to Haddo House.
I had kept in touch with Alex by phone and knew he hadn't been well. I have spoken to his son, George, who mentioned how much his father had enjoyed his time at London Scottish.
He was a great character, an invaluable member of the squad, greatly adding to the spirit and mix of the Picts and will be both missed and remembered.
Malcolm Gillespie