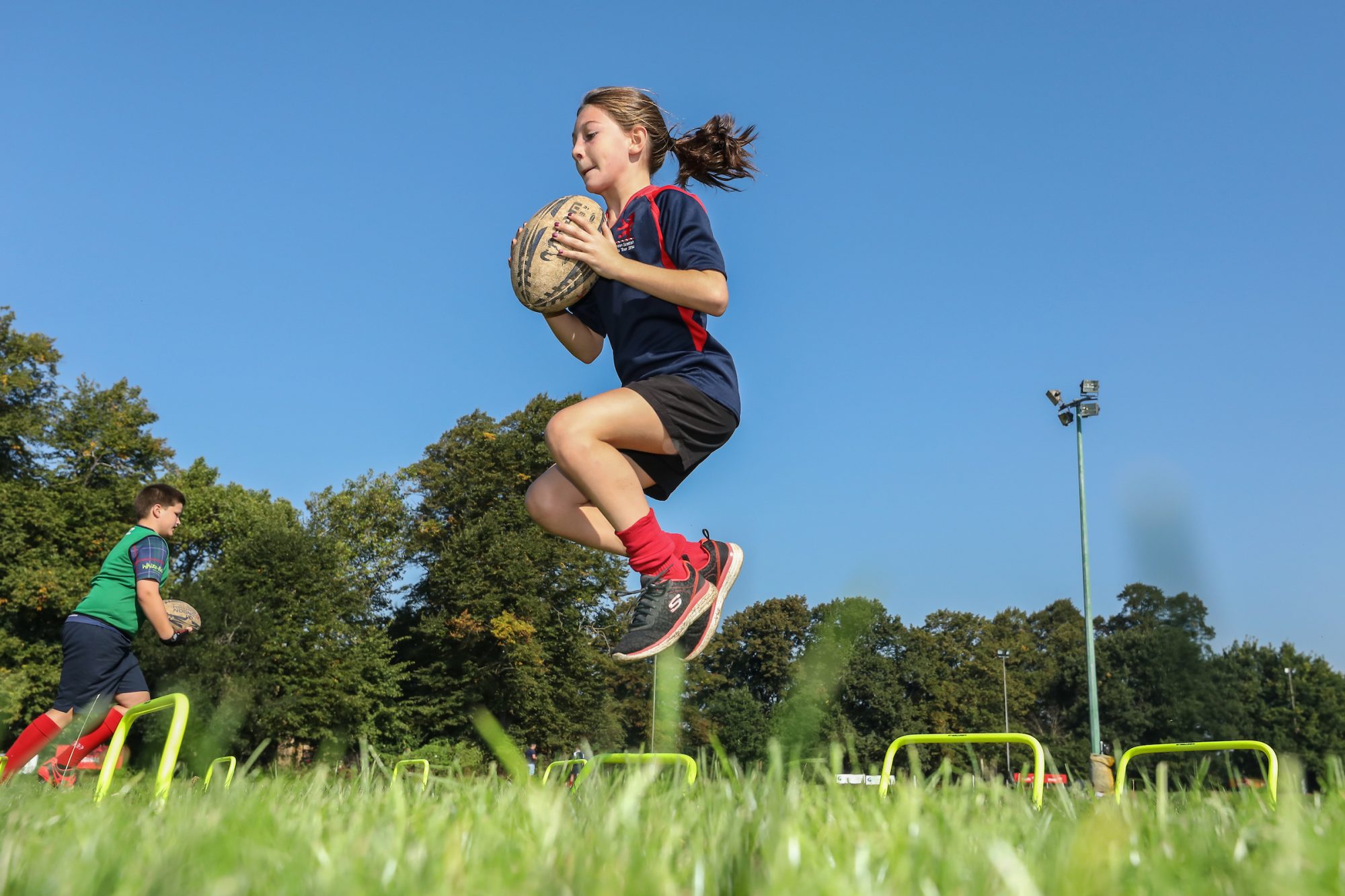 Girls' Update:
On a weekend with little rugby activity, matches were played by Richmond Women 1st and 2nd teams on a very wet Saturday afternoon. These games involved former London Scottish girls Freya Aucken, Gabby Spencer and Becca Lawn.
Elsewhere on Sunday a number of the U18 girls squad were at a Middlesex county training session as they prepare for upcoming games against Essex and Hertfordshire.
Tim Lawn – Head of Girls Rugby
Lions' Update:
London Scottish Lions vs. St Albans – Saturday 22nd February 2020
With the weather causing havoc all weekend it was never going to be an easy week of preparation for what was one of the biggest games of the season. A cancelled training session and pitches struggling to cope with the conditions left coaches Box and Lyle a lot to ponder,
Come Saturday only one game was possible due to the conditions so it was with a heavy heart that the decision was made to cancel the 2nd XV game.
Having lost quite substantially to St Albans earlier in the season, it was with a sense of unfinished business The Lions went into Saturdays match. Please see below the match report.
A strong start from the Lions in tough conditions lead to sustained pressure on the St Albans line with, after 6 minutes, Johnny Newman crashed over the try line for the first score. Standoff Fraser Lyle then put the tough conversation over the posts to make the score 7-0. Although keeping the bulk of the possession and territory for the rest of the half the Lions were not able to cross the line again and at half time the score remained at 7-0. From the second half kickoff it was much of the same with The Lions taking the game by the scruff of the neck and after 43 minutes their efforts were rewarded when Lyle slotted a penalty to make it 10-0. With conditions being what they were injuries were always going to take their toll and with 20 minutes to go The Lions were down to 14 men and only one recognised front row. A monumental effort from the boys ensued to keep the larger St Albans pack out but sadly it was not meant to be and 2 late tries and a conversation left the score at full time Lions 10 – St Albans 12.
The post-match brief was that of pride as everyone to a man had stepped up and fought for every inch and ball. Man of the match was awarded to Bruce Moffat for his presence all over the park and his command in the line out.
Next week see's the 2nd XV take on New Zealand Kiwis in an important match, the 1st XV will be back in action the following week.
Phil Stokes – Lions Media Liaison Officer
Juniors' Update:
Both clubs had players sampling the delights of Val d'Isere, Morzine or some other snowy incline which meant that all the players available had lots of game time at a blustery St Mary's.
In the first half of this friendly fixture Scottish chose to play up this particular slope and tackle the wind head on. It was therefore not surprising that Quins scored first and they did so using the off load to good effect and taking advantage of Scottish's tackling which, although accurate, was not dominant. 7-0 to Quins.
However LS chose to keep the ball in hand and be patient in the trying conditions. The first of several strong runs by Luke D cane short on this occasion and was turned over to Quins who kicked long, full back Robbie, who had an excellent game to show that he was back in great form, gathered and ran back gaining many yards before recycling. Possession was retained through many phases and also two penalty awards without a breakthrough. A scrum was awarded to Scottish on Quins' 22, number 8 Amar picked, drew the defence and put Robbie into a gap allowing him to give Daniel a scoring pass. Robbie converted. 7 -7.
Scottish started to dominate possession and territory although it was by no means one way. Sustained pressure and better off loading and rucking produced another try. Louis, Aijan and Finlay M making good ground for Bryn to crash over before the half time whistle. 7-12 to Scottish.
The wind made a bit of a mess of line outs and long passes but the London Scottish lads made the most of the conditions in the second half.
Following a Quins clearance kick Robbie collected the ball on his 22 before roasting the opposition on the outside and also converted his own try. 7-19.
Another scrum held good with the help of new prop Aijan (whose presence freed up Nicholas and Alfie to play in looser positions- which they seemed to enjoy) and the ball went left to Robbie who scored and again converted. 7-26.
There followed a long period of Scottish pressure and control without too much to show until a series of drives by Finlay M, Robbie and Amar lead to a try by Bryn. 7-31
The last score of the game was started by Alfie, went through Conor (who was enjoying a welcome chance a fly half), Daniel and Amar before Quins regained possession and then immediately kicked it back. Robbie fielded the kick and took off, scissored with Finlay M who beat a couple of defenders before kicking ahead and winning the foot race to score an excellent try. Robbie converted again to complete the victory.
Final Score: LSFC 38 – 7 Harlequins
Larry Moore – U15 Lead Coach
Community Update:
On the back of a successful February Half Term Camp here at the Athletic Ground, we are pleased to announce the dates of our Easter Multi-Sports Camp.
The camp will run over 4 days during the first week of the Easter holidays from Monday 6th April – Thursday 9th April 2020 inclusive running from 8.00am – 4.00pm daily.
Attendees can look forward to a multi-sport approach with sports such as rugby, football, cricket, netball, dodgeball, cross country and many more and of course all served up with a large dose of fun!
We are also glad to announce the return of the infamous Pizza Party at the Easter camp – you don't want to miss out!
Should you be interested in booking your place then please call the office on 0203 397 9551 or booking online via our website by clicking HERE. Book early to avoid disappointment.
For any camp related queries please contact Ross Peacock at ross.peacock@londonscottish.com