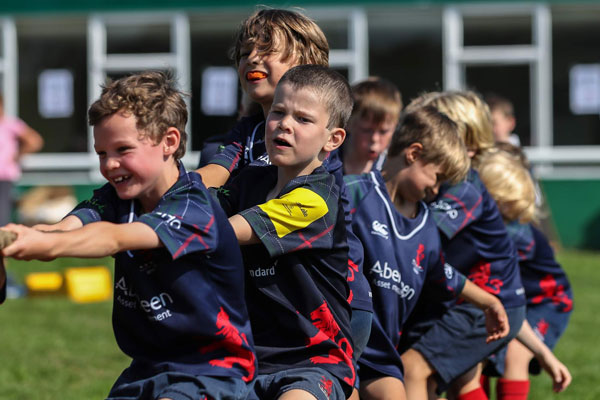 Minis' Update:
While we were training on Sunday, our coach, John, was flying home from America. And you know what? As he was coming in to land at Heathrow, he swears he heard some kids shouting "LONDON SCOTTISH" from somewhere below. Or maybe not.
But the point is we had an amazing session. And since it could have been our last one for the season, we went out with a bang.
We had a great turnout, even though these are strange days. The rain stayed away and the conditions landed up being perfect.
There was loads of energy and a spontaneous touch game formed before the training. We pulled of some mighty line-outs and saw some great skills.
After quite a few rounds of bulldog, we focussed on changing up our attacking and defend-ing drills, which the kids caught onto quickly. Fantastic footwork in the attacks and super determination in the defence.
We played a game of tag on a full pitch (our version, of course) and worked on the players pushing forward and supporting the ball carriers.
Our players of the week are: Hugh, Kit, Monty and Oliver. Well done guys!
As you may have seen, training has been cancelled for now. So keep an eye on Team Snap and your emails and we hope to have more news soon. If not, we'll send out a final note a bit later.
But thank you to all our little stars and the lovely parents/carers who get them to the pitch week after week.
Alex Eliseev – U7s Parent