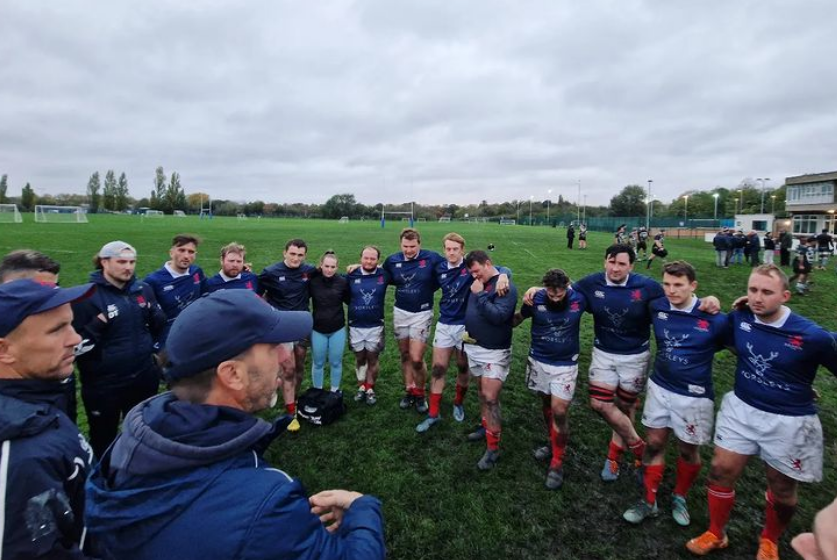 The Lions 1st XV and Lions B's return to Kings House this Saturday after a very successful trip to Hertfordshire last weekend where the 1st XV beat a physical Datchworth outfit 40-5 and the B's won well in a friendly against Hertford RFC 4th XV 47-22.
This Saturday promises to be another huge day for the Lions, with back-to-back matches for the B's and the 1st XV. Our B's will kick off at 12 noon on the main pitch and Captain David Greene is confident the team will build on last weeks string performance and come away with the W.
At 3pm the Lions 1st XV take on league leaders and title contenders Finchley RFC who currently sit top of the Couties 1 Herts-Middlesex table (previously, London 2 NW). The Lions are sitting in 4th after having dropped points to Chiswick and the team is looking to make a statement this weekend.
The Lions will be bolstered by the return of last seasons player of the year Calum Murdoch who brings plenty of go-forward and will ask questions of the opposition defence. Captain Arron Perrin will be looking to build on last week's improved performance and release the attacking potential of the Scottish backs.
Saturday will also see a reunion of the LSFC Extra B's with players from 2000 to 2013 in attendance, Extra B's stalwart James Primrose, said "It will be great to see the Lions representing the finest aspects of amateur rugby as building the Scottish brand as they climb the leagues".
There is als pre-match hospitality available with a two-course meal for £22 per person. 1:00pm for a 1:30pm sit-down. Please contact Doug.cowie@londonscottish.com if interested.
In any event, come down and support the lads !! The home crowd really does have an impact on the players …. you're the 16th man !