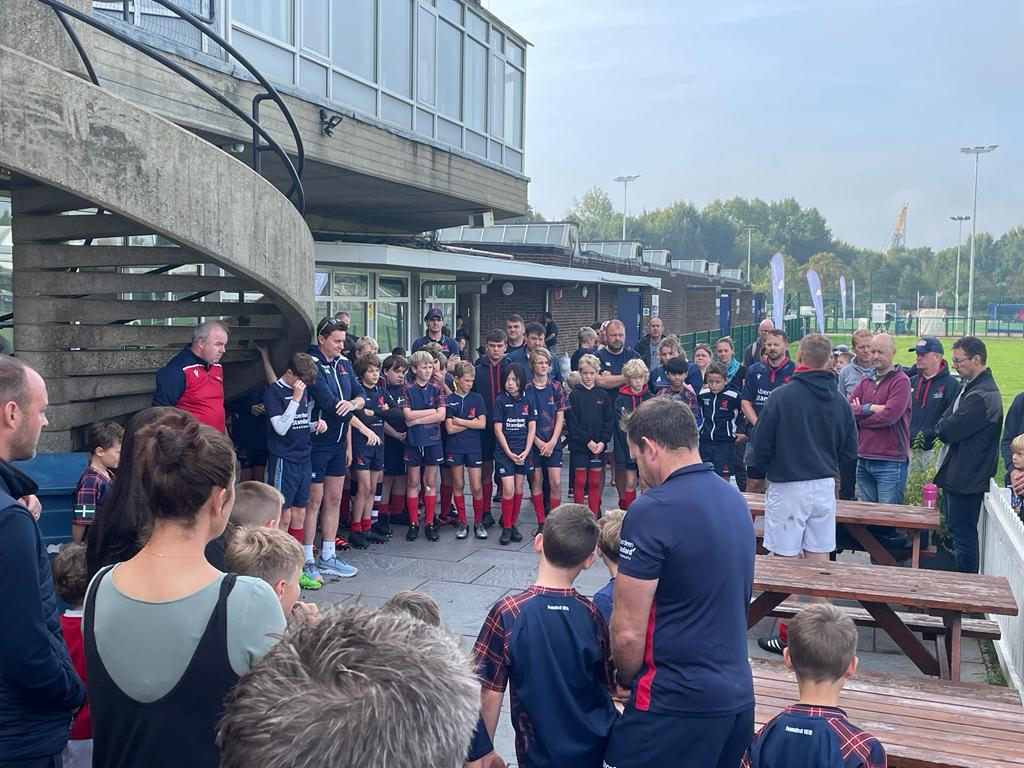 It was a busy week for London Scottish across all age groups and demographics this past weekend. As the rain came in, the ground became softer, much to the welcome of almost all players up and down the country.
However, this wet weather did not stop the Lions from putting on a show against Finsbury Park. The amateur side scored 17 tries across 12 different scorers to rack up a remarkable 103-7 scoreline. The unbeaten run continues for this group of players who host Barnet Elizabethans next week in the hope of keeping up this run of form.
For the minis and juniors, it was a training weekend at their new home of King's House. It was an enjoyable session for all as coaches and players get used to their new surroudnings.
It was also an opportunity for the minis and juniors sections to pay tribute to Her Majesty Queen Elizabeth II. Her passing was marked with a minute's silence, impeccably observed by the whole club followed by a rousing rendition of God Save the King.