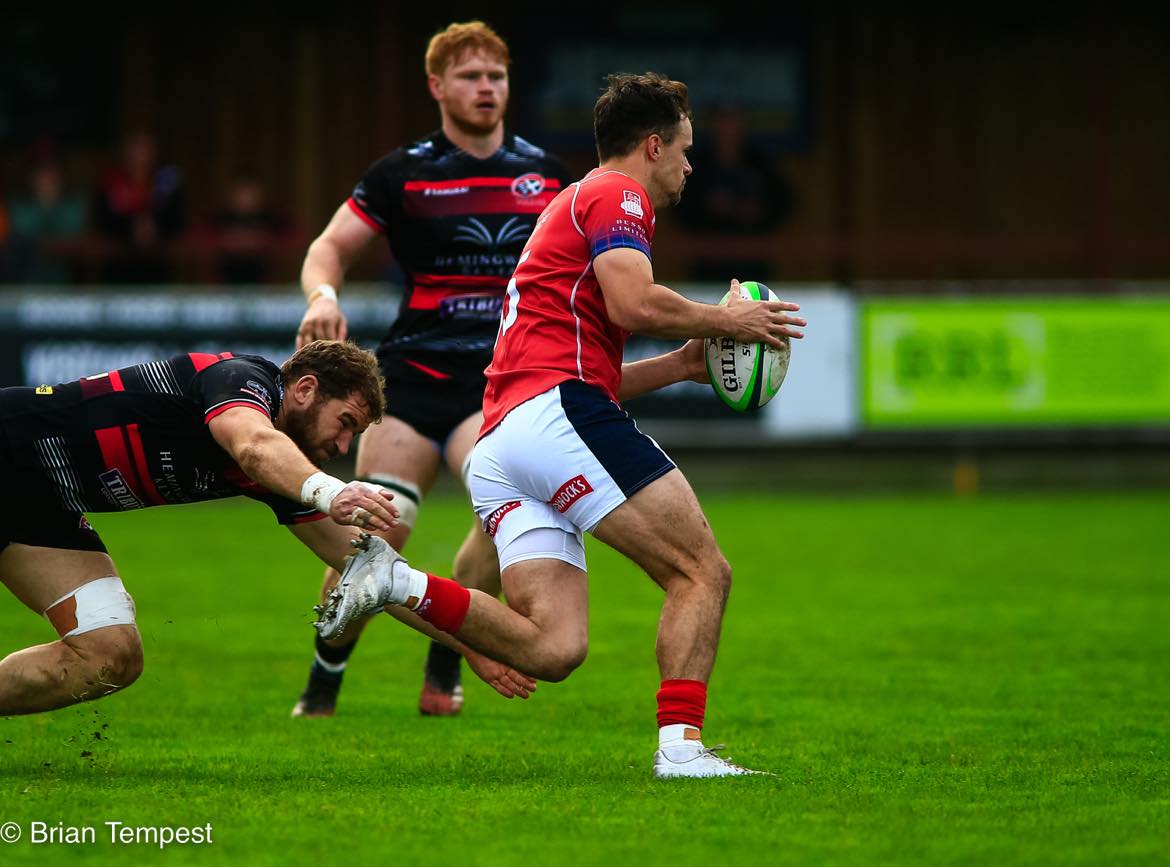 It was to be a disappointing day at the Mennaye for the Exiles as Cornish Pirates would run away 27-0 winners. The home side put an end to a disappointing start to the season as they used their pack in the first forty to set a platform that allowed them to see this game out.
In the early exchanges it was all Cornish Pirates as they got on the right side of the referee with penalties at both the scrum and the maul. This resulted in an early penalty and two early tries from the driving maul.
Scottish were also dealt a significant blow in the later stages of the first half when Zach Clow was shown a red card by the referee for touching the ball after it had been kicked to touch.
Scottish were able to turn the scrum in particular around before the end of the first half but it would be a shove at the scrum which would prove their undoing just before the break. The away side got the scrum going forward but as it burst out that allowed the Pirates the space to burst through and score a late try which proved the killer blow for Scottish.
After the break Scottish started the brighter of the two sides but just as it looked like they were going to gain the upper hand Cornish would strike back. Another maul caused by long periods of pressure would give the home side the bonus point try.
The rest of the game was a scrappy affair with Scottish probably marginally the better side. However, moments of ill discipline and inaccuracy would prevent the away side from getting on the scoresheet.
In the dying seconds, Cornish would get the final score to cap off a good all round performance from the hosts. Another one created by the forwards and dotted down the corner would finish the day off.