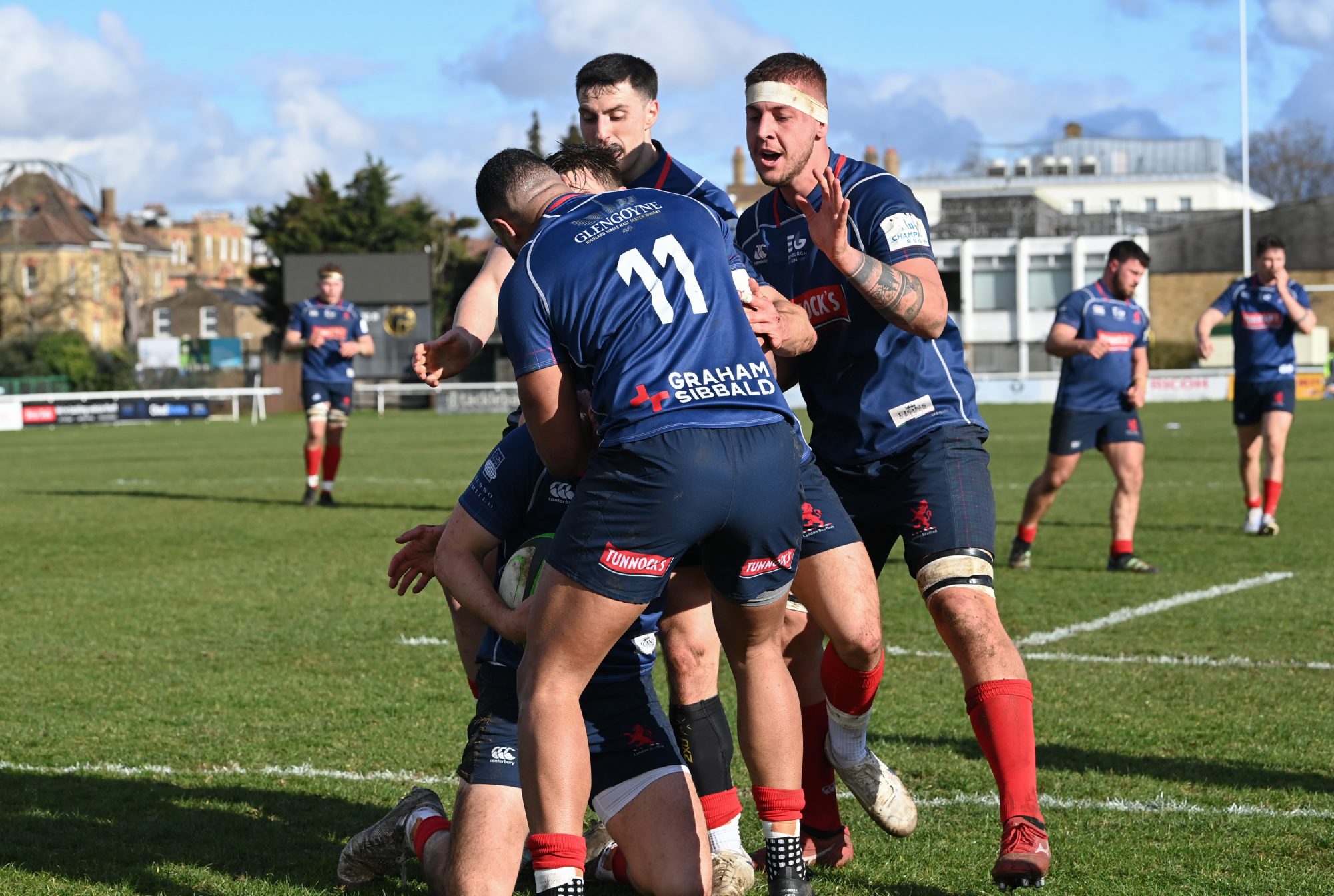 Anyone in attendance at the RAG on Saturday afternoon would have been treated to an absolute festival of rugby. Nine tries spread across the two sides and a game that went down to the last minute. London Scottish showed that they have plenty of fight left in them going into the final run of games.
Pirates started the game the stronger and fed of Scottish ill-discipline. This led to two early tries from Will Trewin and Will Crane. The latter game off the back of a string of strong mauls that Scottish defended excellently throughout the day but the prowess of Pirates in that area eventually shone though.
However, after a tough first quarter, the Exiles fought back to bring themselves right back into the game. Luke Mehson scored a stunning intercept from under his own posts, showing impressive speed to go the length of the pitch. Cameron Anderson then followed up with one of his own as the Exiles built the phases brilliantly in the Pirates third.
However, Harry Bazelgette, who would be the thorn in London Scottish's side would put the away side back in front just before the break with an expert penalty. One of six successful kicks for the fly half.
Pirates once again came out of the blocks the faster after the break. AJ Can dotted down after a long period of pressure from the away side. However, Scottish would come straight back and score back to back tries through Mehson once again then Billy Wara.
Pirates though would not go away and secured their bonus point try after a brilliant bullocking run from Ollie Adkins. Bazelgette would then slot another penalty to draw the game out of Scottish's reach.
A last gasp final try from Mehson would prove important for Scottish as it secured the second bonus point and cut the gap at the bottom of the table. However, there would not be time for the restart after Nathan Chamberlain slotted his touchline conversion.
All in all, it was a phenomenally entertaining game at the RAG. Both sides showed the determination and passion to play from deep resulting in some excellent tries. Overall Cornish Pirates' composure in the key moments of the game would prove the difference but there really was nothing to separate both sides.