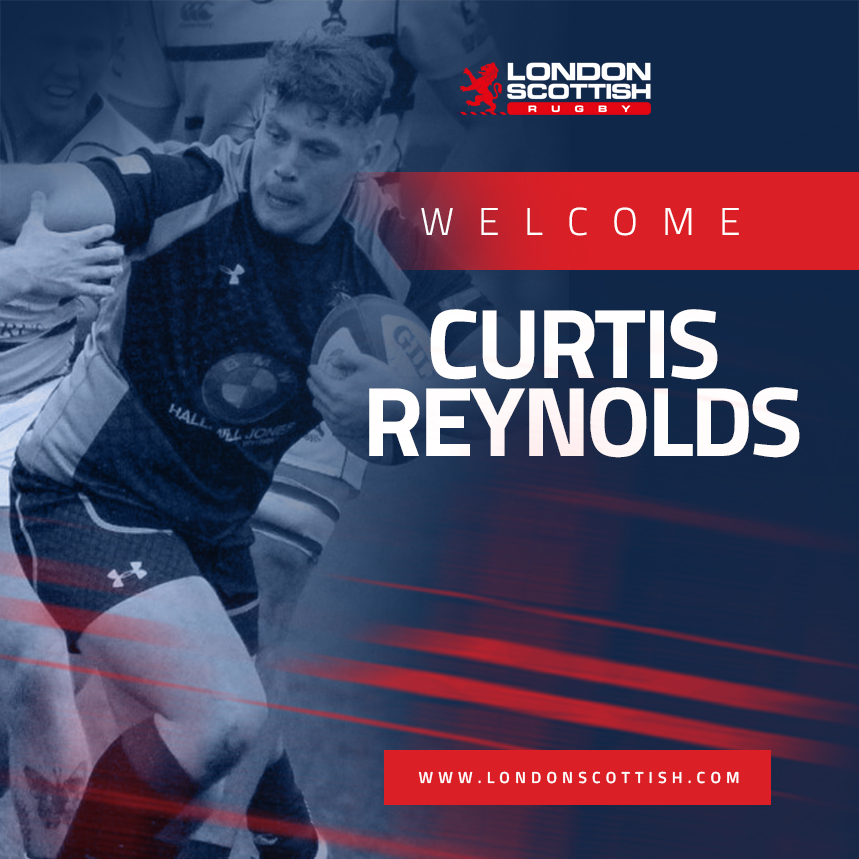 We are delighted to announce the signing of powerful Scottish qualified loose-head prop Curtis Reynolds, from Welsh Premiership giants Pontypridd Rugby.   
The much travelled 24-year-old started his playing career at Wasps Academy. Then at the age of 18 the robust forward signed to the then Championship side Plymouth Albion, before moving to Gala in the Scottish Premiership.
In 2017 Reynolds made the move to the Welsh Premiership, where he has been for the past three years, playing firstly for RGC North Wales for two seasons and then Pontypridd last season.
Born in Essex, the prop was brought up in Hertfordshire and is looking forward to being closer to familiar territory: "Having family in London and the local area, plus also being Scottish qualified just makes me even more excited and privileged to pull on the jersey!"
"I'm looking forward to fighting for a jersey and challenging myself in the Championship. Being out on the field and playing rugby is what I live for!"
When not putting in shifts out on the field Reynolds can be found helping out at his family's pub, which is just north of Watford, serving tables and helping out in the kitchen.
On looking ahead to working with Matt Williams and Stevie Scott, Reynolds said: "I'm looking forward to learning from them both and hopefully being in an environment where you can be honest with yourself and having that open-door relationship with the coaches where everything is just straight up."
Director of Rugby, Matt Williams, added: "Curtis is a real prospect, who has made a lot of starts in a tough Welsh league. The fact he is happy playing both sides gives us added value and I'm sure the extra spice of wanting to wear the tartan will make him a much valued member of our squad."