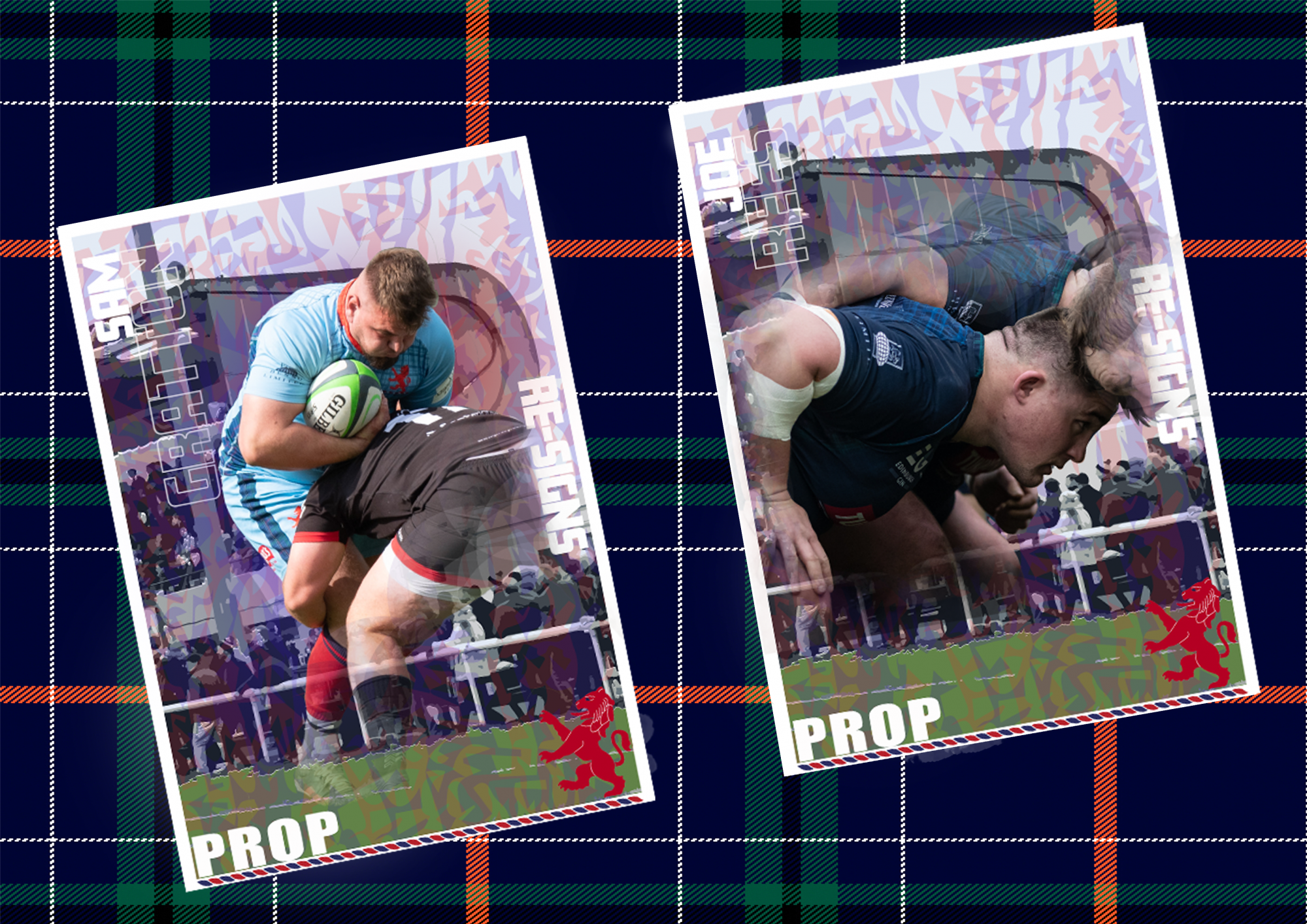 London Scottish are pleased to announce that powerful tighthead props Joe Rees and Sam Gratton have re-signed for the 2022/23 season.
Rees is an incredibly experienced and committed prop who was unlucky with injury during the 2021/22 campaign. The Welsh tighthead has spent time playing for Worcester Warriors and Ospreys and will look to pass on his experience to the younger members of the squad. The 31-year-old is one of the most effective scrummagers in the league and is a popular member of the squad both among the players and the fanbase.
When speaking about his re-signing Rees said: "I'm really happy to be staying on at London Scottish and improve on what was a tough season last time out. Over the off season, Bryan and Joe have assembled a really exciting squad, full of a lot of young talent and I'm hoping I'll be able to pass my experience onto them. Although we've only had a handful of sessions at preseason, I'm already really excited for what this campaign will bring."
Gratton came to London Scottish in early 2022, from fellow Athletic Ground rivals Richmond. After coming in to cover injuries at tighthead, he impressed during his performances and so was re-signed for this season.
On his re-signing, Gratton said: "Coming into the squad midway through last year, all the boys immediately made me feel welcome and I settled in very quickly. Although a lot of that group have moved on, I'm excited to be staying at Scottish and strengthening these bonds and creating new ones."
When discussing the re-signing of Rees and Gratton, Director of Rugby Bryan Redpath said: "Tighthead props are always some of the toughest pieces of the jigsaw to find when assembling a squad and so I'm happy to have re-signed Joe and Sam. Joe is a real leader within the group and I'm yet to meet a person that has a bad word to say about him. We have quite a young squad and so his experience means that many of the boys will look to him for guidance both on and off the pitch and I know he'll be in a good place to give it.
"Sam came into the group quite late on in the season last year and so I don't think he was able to fully show what he's able to do. He does the basics well and I'm confident we'll be able to improve certain areas of his game to make him into an even better player."