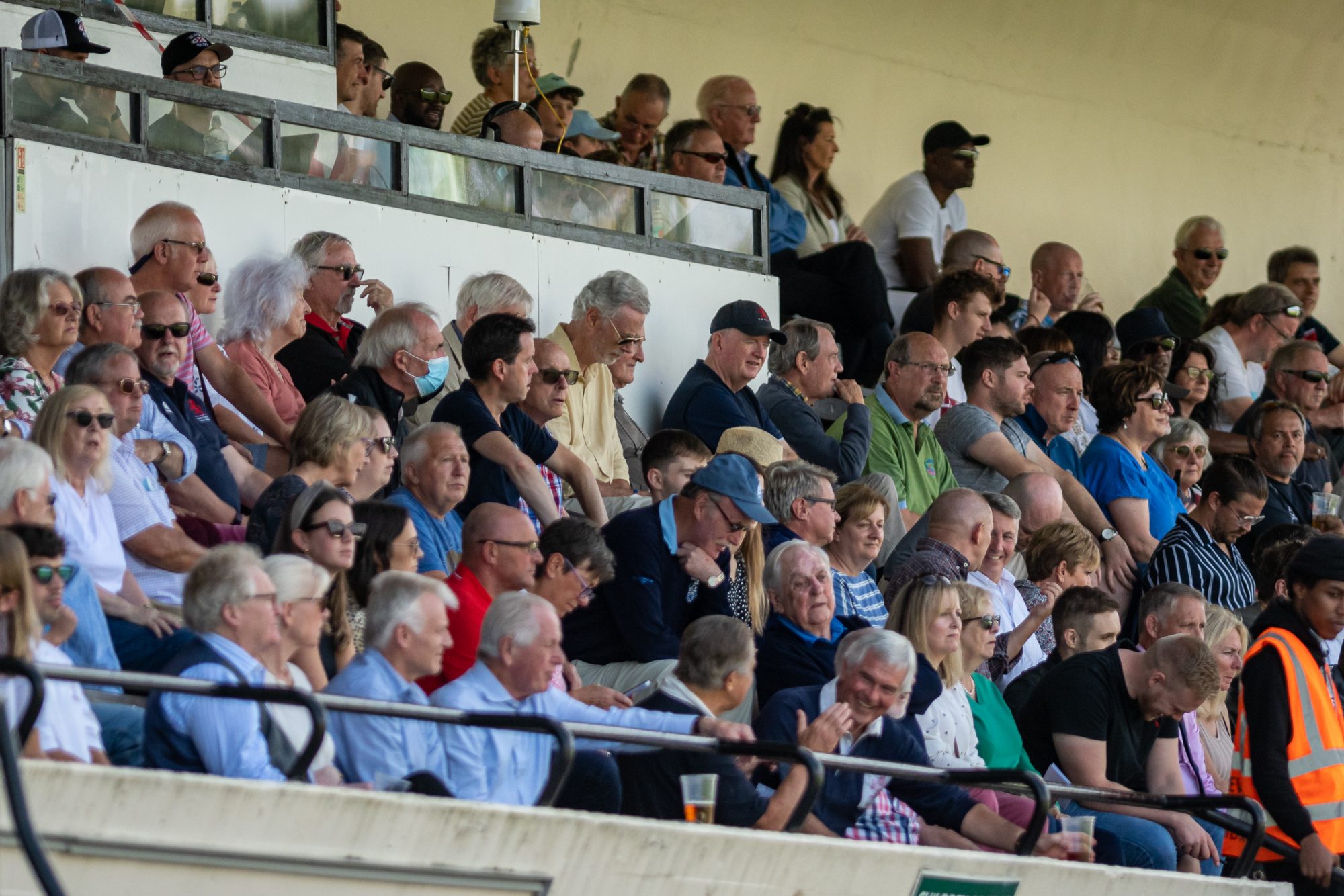 Despite us hopefully being through the peak of the pandemic, there are still certain protocols you will have found you had to adhere to when you came to the RAG for our game against Jersey Reds.
We understand that some of these weren't perhaps communicated as well as they could have been, which is why we are addressing this ahead of this weekend's game against Ampthill. While these protocols shouldn't effect your match day experience, it is important you adhere to them.
Entering the Ground
Unlike in pre-covid times, the players have to have a greater distance between them in the changing rooms and as a result, the away side now change in the old pavilion. This means that the usual entrance point is out of bounds to spectators and to enter the ground you must walk pas the ticket office, along the back of the main stand before entering at the gate next to the Members Bar. When you're there, make sure you pop in to grab some prematch refreshments and a drink or two!
Red Zones
To ensure that all the players and staff are safe when playing the game, the pitch and certain areas of the ground will be cordoned off for exclusive use for people who are on the RFU's regular testing regime. These areas include, but are not limited to; the pitch, the old pavilion, sections of the press box, certain rows in the Saltire Stand.
All the areas that are red zone will be marked off via tape, so please don not climb over any rows in the stand as you may inadvertently be entering a red zone. If any steward asks you to move at any point because you have entered a red zone, please listen to them and oblige to their request.
Switch to Virtual
A combination of the pandemic and the club looking to modernise has meant that both our ticket sales and matchday programmes have moved online. Tickets, including the member's discount, can now predominantly be bought via Eventbrite. Although tickets can be purchased via card payments on the gate, we urge all supporters to take advantage of Eventbrite to avoid the possibilities of lengthy queues in the minutes before kick off.
Programmes will all be available via our friends at Zeeon. Although there will be no physical copies, we like to think that the flip book format of Zeeon helps replicate the experience of a traditional programme. Programme's will be released on Friday afternoons, shortly after the two teams have been confirmed. To read previous copies of the programme, click here.