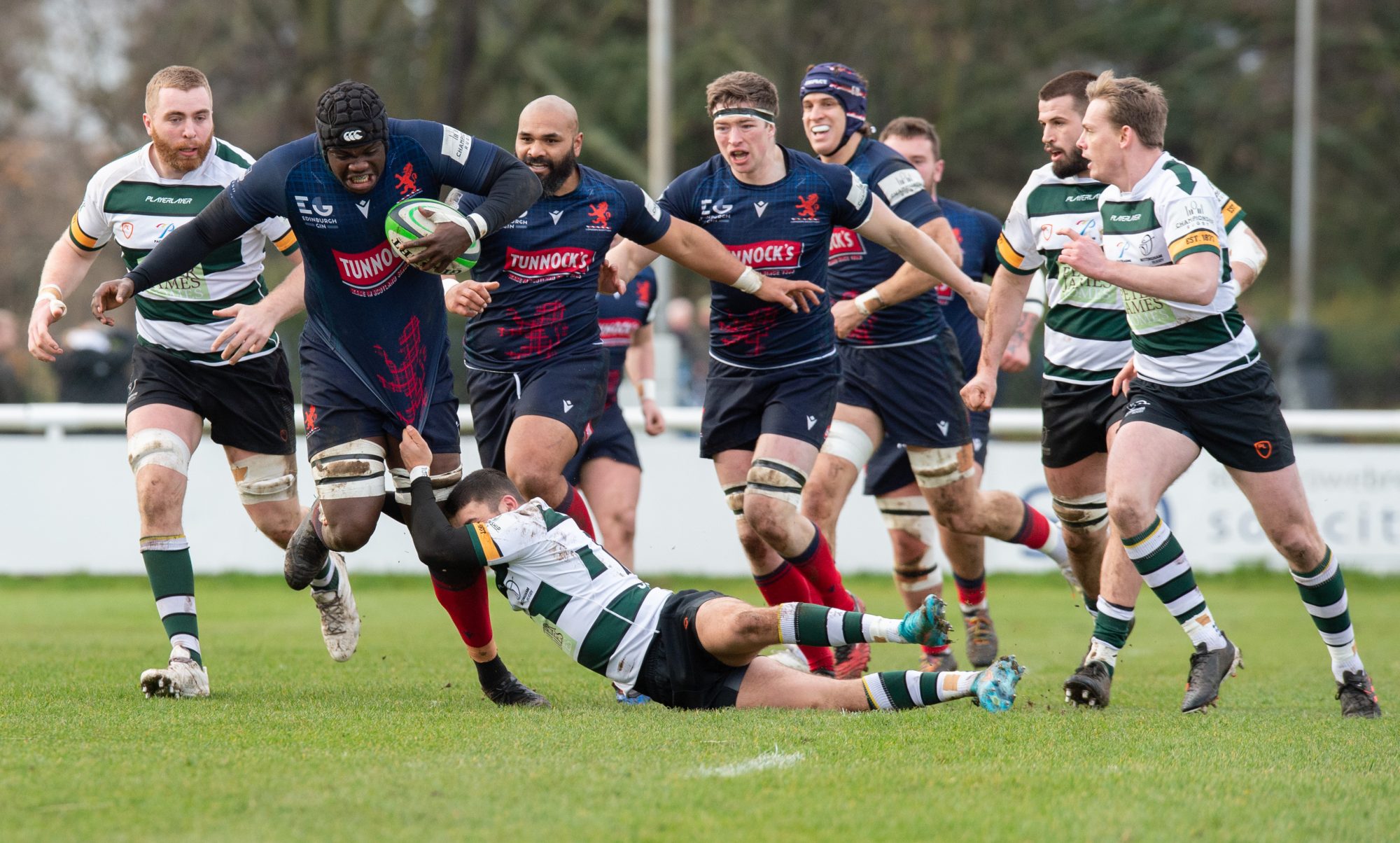 A lack of clinical edge and switching off at key moments was the undoing for London Scottish, as they fell to Nottingham 36-24 at the RAG.
On the occasion of his 50th appearance for the Club Harry Sheppard led the team out in front of all the Exiles fans. A minutes applause was then well observed to remember Evesham Rugby Club's Jack Jeffery who tragically died last weekend after being seriously hurt in the act of scoring a try. The thoughts of both clubs remain with Jack's family and friends
The game then kicked off and it was a tight first 10 minutes, but as the weather begun to improve the ball was able to be thrown about a bit more.
Nottingham struck first, as they crossed on the 15 minute mark following from a powerful rolling maul. The Exiles remained composed and slowly built into the game over the next 10 minutes. This paid off as Harry Sheppard slotted a penalty on the 23rd minute to make it 3-5.
Nottingham then restarted well and the clearance kick failed to find touch. The Archers ran it straight back at the Exiles and crossed through winger David Williams.
The next ten minutes was mainly played between 22s, until London Scottish forced an offside penalty after a good passage of play. They kicked to the corner and made good yardage on the resulting rolling maul. The maul might have gone over itself, but scrum half Stephen Kerins spotted a gap on the blindside and scored in the corner. Sheppard added the extras to make it 10-12.
With the final play before half time, Nottingham were able to cross again through the rolling maul, making it London Scottish 10-17 Nottingham at the break.
After a disappointing first half, Scottish came out hungry and scored a potential try of the weekend five minutes in. American international Paul Lasike made a strong half break before offloading to Cameron King. King made 30m before getting tackled and recycling well. Quick ball was distributed to Sheppard whose perfectly weighted chip kick found Noah Ferdinand and winger scored in the corner. Sheppard added the extras despite the wind and the game was all tied up. 17-17.
Just as it looked like London Scottish might get some ascendancy, the game became very stop start, and all the momentum fizzled out.
With 20 minutes to go, Nottingham scored two quick tries, one through the rolling maul and the other after a nice passage of play which eventually saw Williams go in in the corner for his second.
The Exiles answered back by winning repeated scrum penalties 5m out and eventually Alex Gibson was able to bundle over from close range to make it 24-29 with eight minutes to go.
Nottingham however did well off the restart and after another powerful maul, put in a good cross field kick which allowed Harry Graham to score and with it, seal the match
Full Time Score: London Scottish 24-36 Nottingham