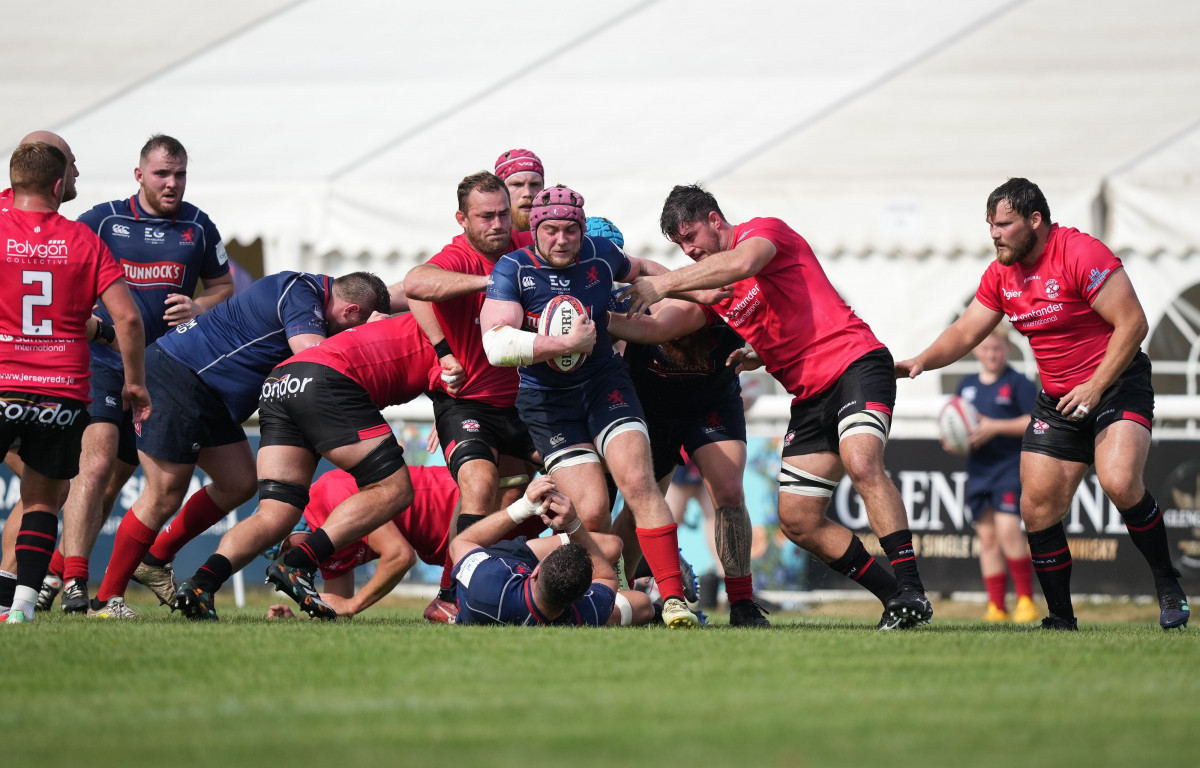 London Scottish welcomed Jersey Reds to The Athletic Ground with the away side coming away 0-43 winners. Tries from Pete Sullivan, James Scott, Brendan Owen, James Elliot, James Hadfield (2) and Hallam Chapman were enough to seal the victory for the former Championship winners.
It would be the exiles who started strongly however, early pressure forcing a yellow card for the visitors ten metres out of which the hosts were unable to take advantage of.
Jersey would soon have some territory of their own after a powerful rolling maul took them within metres of the Scottish line. Russell Bennett calling the ball wide before Pete Sullivan did well to finish in the corner, putting the reds ahead.
Less than ten minutes later a well worked move off a lineout put the away side within striking distance before James Scott did well to muscle his way over from close range.
With the momentum very much with the away side, Brendan Owen raced in for Jersey's third of the afternoon after some quick hands on the short side set the winger away.
And they would start the second half very similar to finishing the first, Russell Bennet sliding through the Scottish defence before finding James Elliot on his shoulder just minutes into the second fourty.
Times would then get tougher for the exiles, a yellow card bringing the home side down to fourteen and the Red's would make them pay, substitute Hadfield the beneficiary off a strong rolling maul.
Hadfield would then go over for his second not long after, a carbon copy of his first as the maul proved too much for Scottish to handle.
With minutes left on the clock Chapman would race over from just inside the 22, the replacement lock picking a good line to score untouched to finish the scoring.
A tough start to life this season but the boys will look to bounce back against Doncaster next weekend.