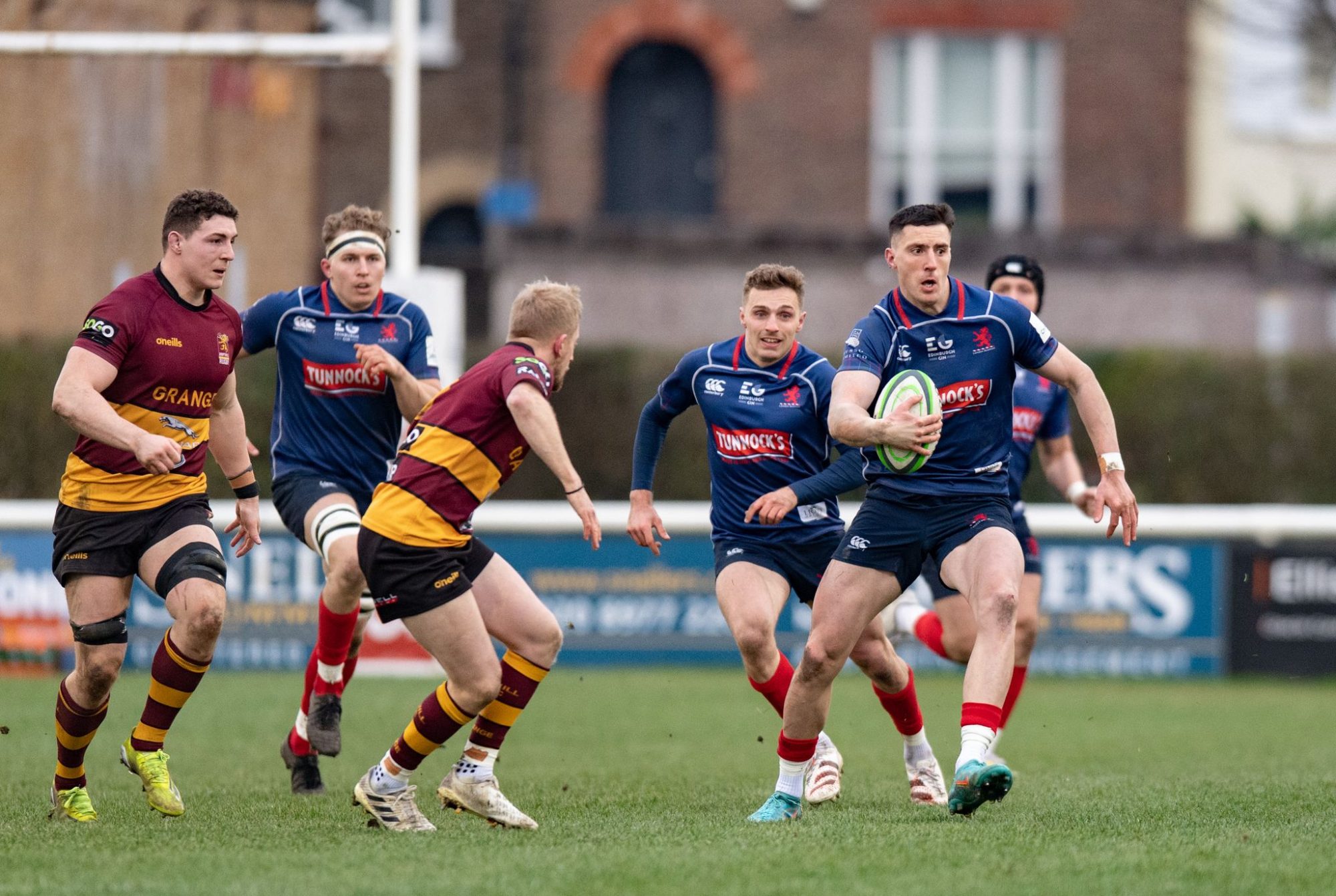 It was a big game for Scottish when eleventh placed Ampthill came to the Richmond Athletic Ground on Saturday afternoon and they started with the intent to match the occasion too.
A brief kicking exchange meant Harry Shepard made a scintillating break, the inside centre doing well to find Sam Riley on his shoulder before he was tackled. Scottish then went right, before a kick left to force a drop ball meant Matas Jurevicus scampered over from a few metres out to score.
The home side thought they were in again a few minutes later too, Ampthill however doing well to hold them up over the tryline. A knock in the 22 seemed to stall Scottish hopes to add to their scores, but a powerful scrum meant that Jurevicus could pick up from a few metres out and seal his double for the afternoon.
Ampthill would hit back though, ill-discipline from Scottish meant that Ampthill found themselves a few metres out. The away side then did well to spread the pitch and Ben Harris scored in the corner.
The exiles wouldn't lay down though, after some powerful carrying around the 22 meant chances for Scottish. Viliami Tualani wrestled his way over the line to put Scottish back in the lead.
However, the second half proved for a change in fortunes, Ampthill coming out the blocks the fastest and mauling over through Mark Strong.
Scottish would then survive several periods of play under pressure before heartbreak struck. Amphtill tied in players before spreading the ball wide for Connor Rankin to score in the corner with minutes left on the clock, the resulting conversion pulling them ahead.
A penalty with seconds left on the clock left Ampthill metres out, Mark Strong going over for his double to seal the win in the corner.
A disappointing end for Scottish after an impressive first half, but in the end, ill-discipline cost the home side, who missed a chance to register their second win of the season.