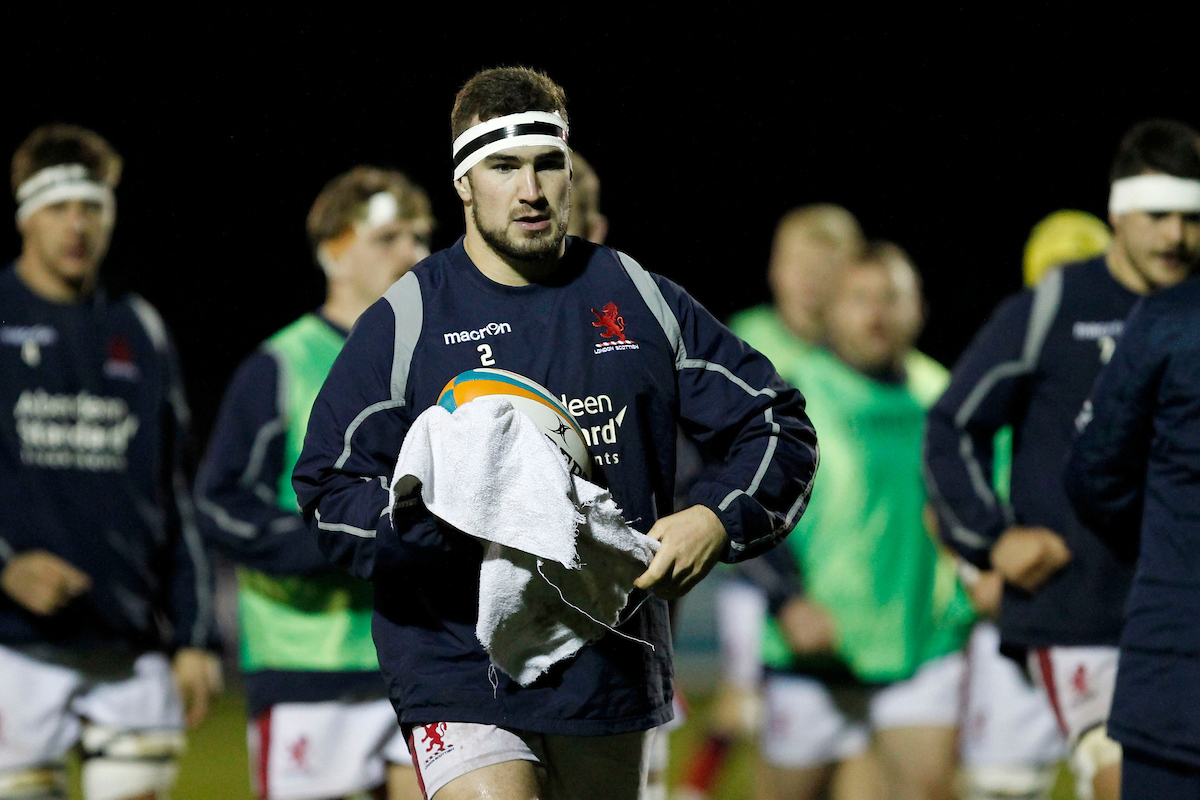 The Scots' head to the Mennaye Field in search of a win against Cornish Pirates to be in with a shout of securing a home quarter final spot in the Cup, kick off 2pm.
Head coach Graham Steadman has made two changes to the forward pack, Kyle Whyte starts at tight-head prop ahead of Phil Cringle, who drops to the bench.
Nodar Cheisvili will make his first appearance in a Scottish shirt against his former club. The Georgian comes into the second row to join forces with Alex Toolis.
The back row is unchanged with Luke Frost starting at blind-side flanker, captain Lewis Wynne on the open-side and Matt Eliet at number 8.
Luke Hibberd comes in for Jonas Mikalcius on the left wing and Elliott Creed returns from injury to take on inside centre duties from Bobby Beattie in the final change to the starting XV.
Prop Ryan Eveleigh, who has recovered from a torn calf muscle, comes in on the bench for Johnny Harris who has picked up a knee injury.
Charlie Gowling comes into replace Ed Hoadley as replacement scrum half on the bench and will be joined by Ollie Adams, Matas Jurevicius, Jack Ingall, Harry Sheppard and Dan Barnes.
"It's nice to see Nodar starting, we'll be making a presentation to him on Friday. He's trained really well on the back of having a minor setback with a hamstring injury when he first arrived," said Steadman.
The weather forecast for Saturday doesn't make happy reading. With gusts of up to 30mph forecast plus rain, it's set to be a tough encounter.
On this Steadman said: "The conditions we trained in on Thursday were very similar to what we're expecting down in Penzance, so that's allowed us to have really good preparation.
"We've talked about putting the elements in to perspective in terms of our game plan and we'll have to make judgement calls on that when we arrive on the day.
"The game plan has been written up and everyone has clarity on what we're looking for this weekend. We've got to lay the platform for our defence, if we get that right we can compete, as we've shown this season, against any team in the competition but our attitude has certainly got to change."
LINE UP
15. Joe Luca Smith
14. Rob Stevenson
13. Elliott Creed
12. Matt Gordon
11. Luke Hibberd
10. Will Magie
9. Josh Barton
1 Jordan Brodley
2. James Malcolm
3. Kyle Whyte
4. Nodar Cheishvili
5. Alex Toolis
6. Luke Frost
7. Lewis Wynne ©
8. Matt Eliet
REPLACEMENTS: 16. Ollie Adams, 17. Ryan Eveleigh, 18. Phil Cringle, 19. Matas Jurevicius, 20. Jack Ingall, 21. Charlie Gowling, 22. Harry Sheppard, 23. Dan Barnes