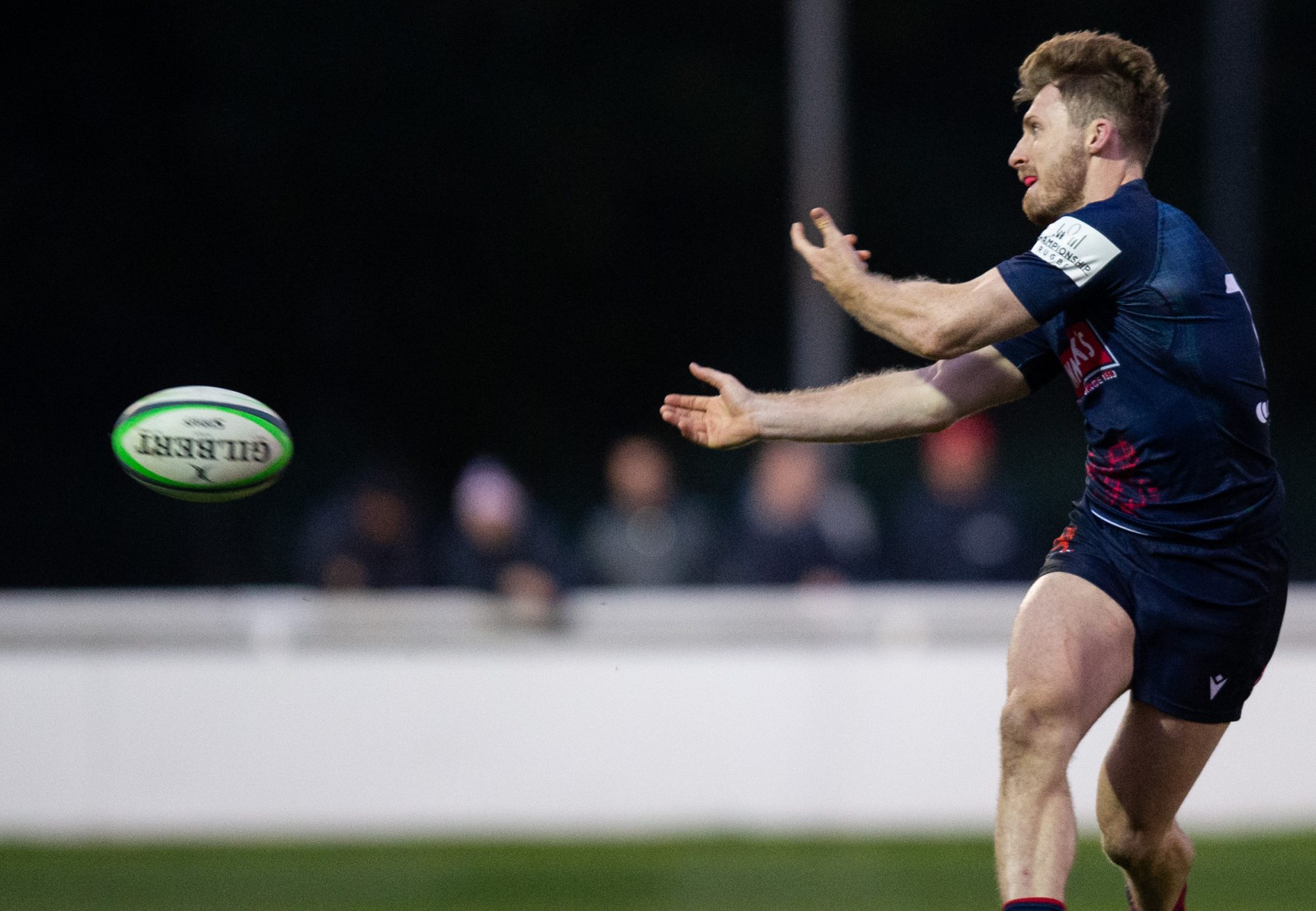 London Scottish put in a performance to be proud of as they were unlucky to concede a last minute try that saw them draw 31-31 away at Hartpury college.
After the disappointment of the derby last weekend, Matt Williams made some changes and gave full debuts to Dan Gamble, new signing Levi Davis and dual-registered Cameron Anderson.
The game started poorly for the Exiles with them conceding two tries inside the first 12 minutes. At this moment the Exiles had two choices, roll over and concede a hat full, or stay in the fight.
They chose the latter.
Slowly they rebuilt, forcing the odd knock on and penalty and then gaining field position and creating pressure. On the 30th minute, the pressure finally told. Off the back of a strong rolling maul, the ball was recycled well. Harry Sheppard spotted some room on the blindside, allowing Sam Hanks to get in in the corner, moments after coming on.
The Exiles potentially should have scored again before the break, but they went in 14-7 down.
In the second half, Scottish came out of the blocks quickly. Quickly they were camped on the Hartpury try line and after 5 minutes, King crashed over after quickly picking-and-going, Sheppard converted, and it was all tied up.
The hosts responded ten minutes later, scoring off a rolling maul and then slotting a penalty, making the gap 10 points with 20 minutes to go. Hartpury then lost their replacement loosehead to injury as well, forcing the game to go to uncontested scrums, neutralising one of Scottish's best weapons in the game.
With just 13 minutes to go, the Exiles scored their third try. Former Hartpury player Alex Gibson came on and as the rolling maul fell just short, Gibson picked up before the defence could reset, and dotted down.
Just four minutes later, he scored his second! This time from the back of a rolling maul to put Scottish 24-28 in front.
With just five minutes to go, the Exiles pressure saw Hartpury concede another penalty in front of the sticks. Sheppard made no mistake and slotted the three, leaving him on 5/5 from the evening.
Sadly, Hartpury managed to regather the restart and did well to keep the ball alive, eventually scoring in the corner. They then slotted the conversion from the touchline to claim the draw with the final kick of the game.
Given all the fanfare around some of the names on the opposition team sheet, Scottish neutralised them and put in a huge performance. It was a large turnaround from last weekend and the Scottish faithful should be excited for next weekend's clash against Ealing back at the RAG. To get your tickets for this one, click here.