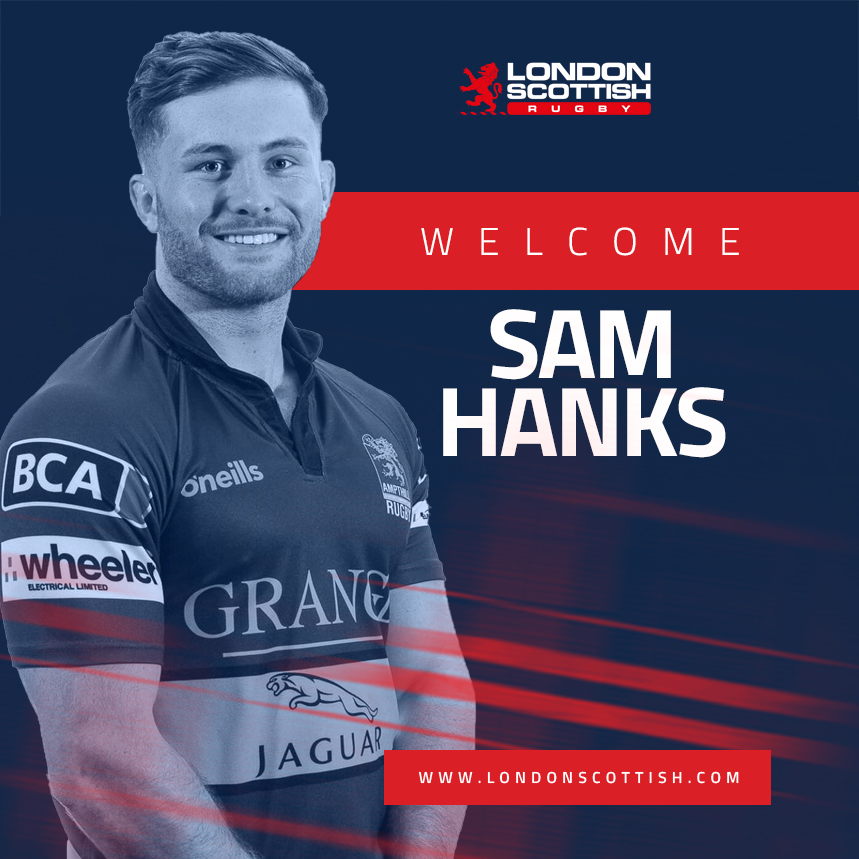 We are delighted to announce the signing of centre Sam Hanks from fellow Championship side Ampthill for the 2020/21 season.
The 25-year-old strong ball carrying Bristolian started his senior career at Blaydon whilst studying at Durham University, representing England Counties U20s.
Returning to the West Country, Sam signed for Cinderford where he amassed 74 games in National One, until in his final year the club were sadly relegated to National 2 when Ampthill came knocking ahead of the 2016/17 season.
Hanks quickly established himself as a regular in midfield playing an impressive 99 games in only four seasons with Ampthill and enjoying his first season in the Championship last season.
Away from the rugby Hanks works as a business development manager for a recruitment firm which specialises in construction: "I've been lucky that my section of work has been kept open during lockdown, so I've actually been quite busy. It's been business as normal, but instead of working from the office I've been working from home," said Hanks.
Looking ahead to playing for Scottish this season, Hanks said: "I think Matt Williams is very ambitious. He's got a good coaching team behind him, a team I'm really keen to work with. I think Matt wants to put his stamp on the Club and I love the fact the Club is moving to part time, and money is not the driving force behind the squad, but the desire to make us one of the stand out teams in the league!"
Director of Rugby, Matt Williams, commented: "Sam is a ball of energy and wants to make his mark on the Championship. Not only does he carry hard, but he understands the physical and mental demands of part time rugby and how it can take it out of you when trying to hold down a full-time job as well as elite rugby!"
Hanks added: "I'm looking forward to a fresh start in the Championship and I am aiming to impress. I can't wait to run out at the Athletic Ground. It's a lovely ground, one which is of course, shared with Richmond. It would be great if we can get the bragging rights over them."