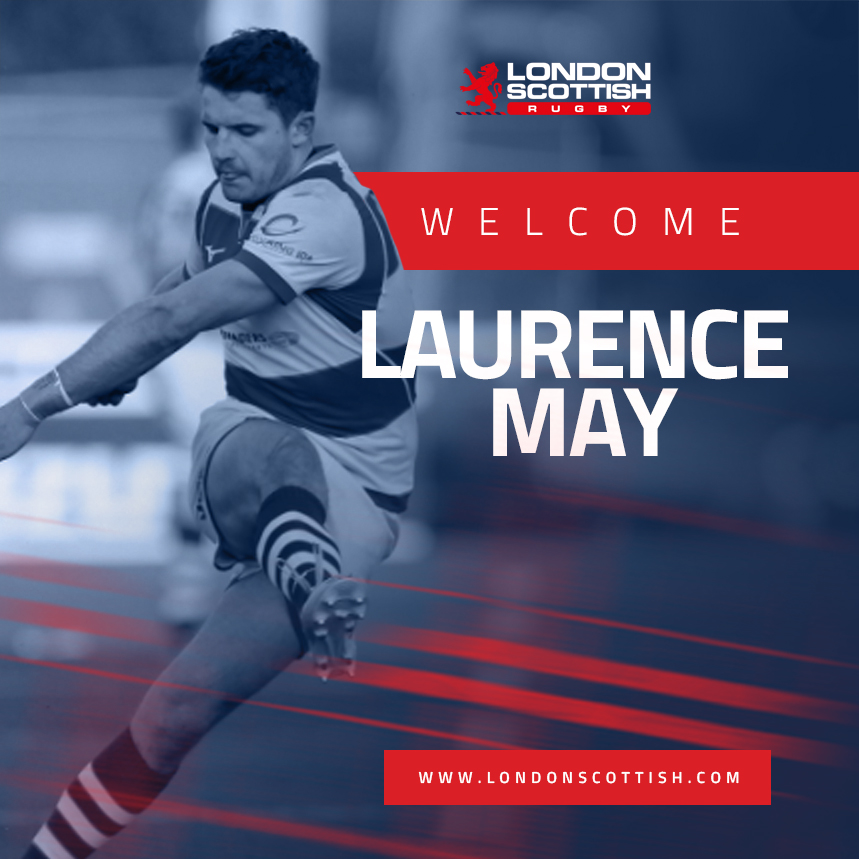 The 26-year-old former Exeter Chief Academy fly-half started his senior playing career on dual registration with Cornish Pirates where he was top points scorer each season amassing 599 points in 97 games.
In 2018/19 the Cornish born back made the move to the Capital to join local Championship rivals Ealing Trailfinders on a two-year contract. Making 26 appearances in his first season, a job opportunity at Savills in rural property management/estate management in the Oxfordshire area arose and May left the Green and Whites, making the switch to his local part-time side Chinnor last season.
On joining the Scots, May said: "As soon as Scottish announced part-time rugby, getting back into Championship became a really thrilling opportunity for me. Scottish are a team that are building and that have exciting plans. The Championship is an ever-evolving beast and I'm looking forward to seeing where it's heading in the coming years.
"I had a lovely year at Chinnor and really enjoyed it. A lot of the boys were high calibre players and that's a testament to Matt Williams's recruitment. He's incredibly good at putting together a top-notch squad and I think this year at Scottish it will be exactly the same thing. I've got some good friends joining me, so I think it will be a really enjoyable year".
Currently, due to lockdown, players are having to train by themselves and with some not having played a match since late February/early March, putting on their rugby boots and running out for that first match of the new season is something they can't wait for.
"I'm currently getting a bit of cabin fever in the house, so I can't wait to be back out on the pitch training. The main thing is just getting back with the boys as a squad, building that atmosphere, experiencing that culture, and having a social life. I think that's the main thing with rugby.
"Being able to then actually achieve a goal when all this over too, it's something that a lot of people are missing out of at the moment. Hopefully, it's not too long until we can get back out there and start playing," said May.
With Richmond returning, Saracens joining and Ealing Trailfinders already in the Championship May is looking forward to the local derbies: "I can't wait for that derby against Richmond, it's such a huge grudge match! I've always loved playing against them and have been doing so for the last four or five years. You're going to get a lot of passion and grit when you play them.
"There are quite a few teams in London that are in the Championship this season, so there's going to be quite a few local derbies which just adds that little bit more spice to the fixture".
Director of Rugby, Matt Williams, added: "Laurence's track record speaks for itself. He is only 26 years old and has played over 120 Championship games. A common theme to my recruitment are players that understand my methodology and at flyhalf none more so! Laurence is a calming influence who understands the Championship well and I'm delighted he's agreed to keep working with me in this new era at Scottish. He also has a huge boot off the tee which will be vital this season!"