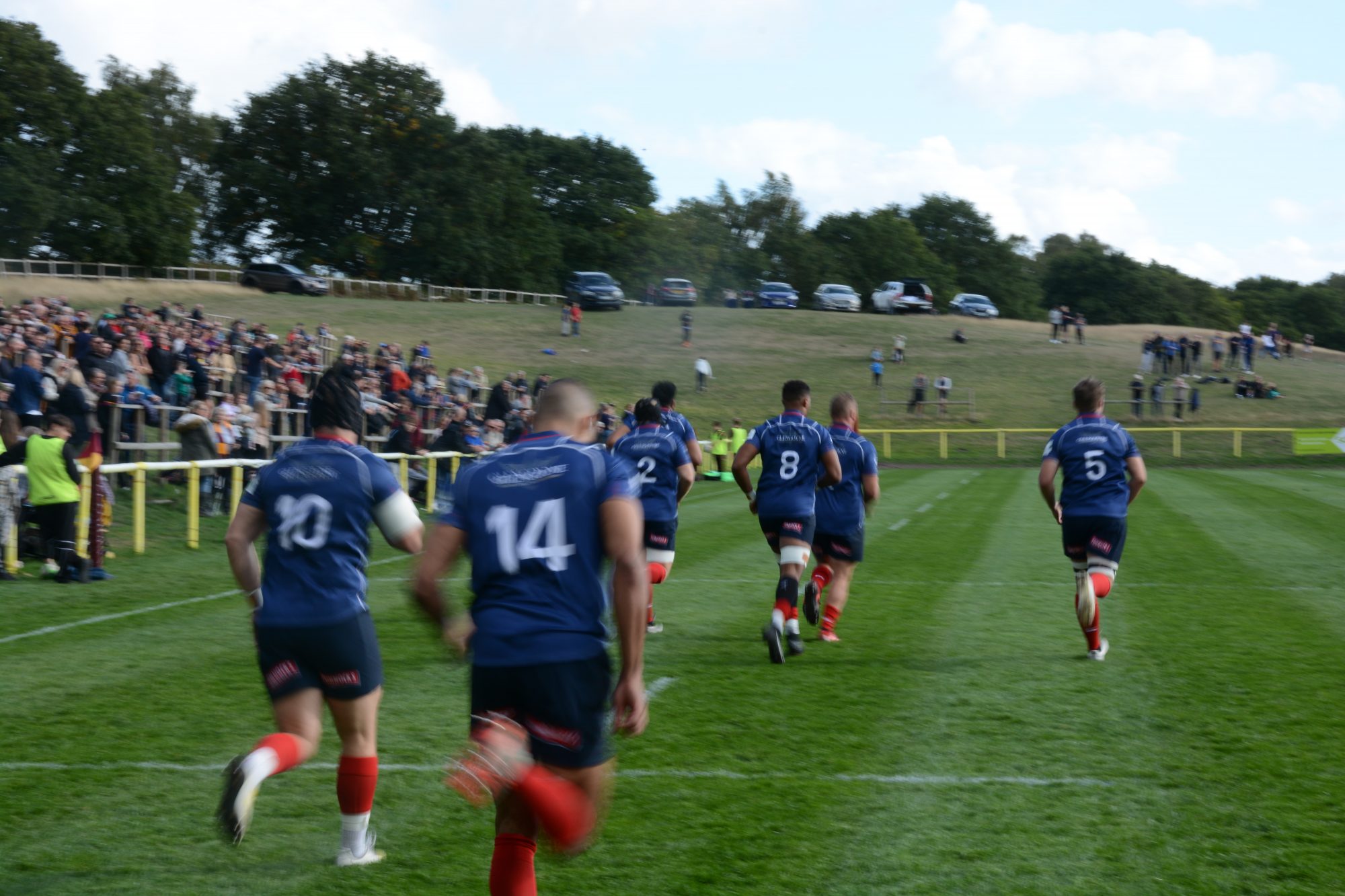 London Scottish travelled to Ampthill knowing that their record at Dillingham Park was a poor one. Ampthill have had the wood over the Exiles since their promotion to the second division. It was a record that would continue on a disappointing afternoon for the Exiles.
Scottish had a disrupted journey to the ground but could make no excuses as the kick off was pushed back by thirty minutes to accommodate the delays. After the first ten minutes you would be forgiven for thinking the Exiles were still on the coach.
Ampthill rain riot in the opening quarter scoring three tries in the first ten minutes, all of which were converted. The Exiles began very inaccurately, unable to control the middle third of the pitch and thus gave Ampthill a lot of territory and possession.
Scottish also kicked loosely in the first half which allowed Ampthill to have lots of broken field play, an area which the home side thrived off. Following this slow start, Scottish built back into the game using a dominate scrum to their advantage.
This then led to field position which the Exiles would take full advantage of. Sheppard found some space on the 22 and went to the line, he offloaded nicely to McCallum who continued his strong start to the season and raced in for the score under the sticks.
Scottish looked to continue this momentum before the half time break but Ampthill were the more dogged of the two sides in this fixture and would turn the momentum back into their favour. Two more tries would follow for the home side before the break which would all but end this one as a contest.
After the break, Scottish look to impart some energy into the contest. However, the heavens open shortly after the break which rather stunted the start to the second half. Ampthill reacted much faster to the change in conditions and kept control of the early stages of the half with some lovely kicks into the corner to put pressure on a faltering Scottish line out.
The rest of the half was a difficult affair for Scottish as Ampthill kept their foot firmly to the pedal, refusing to let up at any stage. The home side would run in four more tries as Scottish were swept aside in this Championship encounter.
A massive step up is required from the Exiles going into next week's crucial match against Coventry at the RAG. The Club needs everyone's support to will the boys over the line.