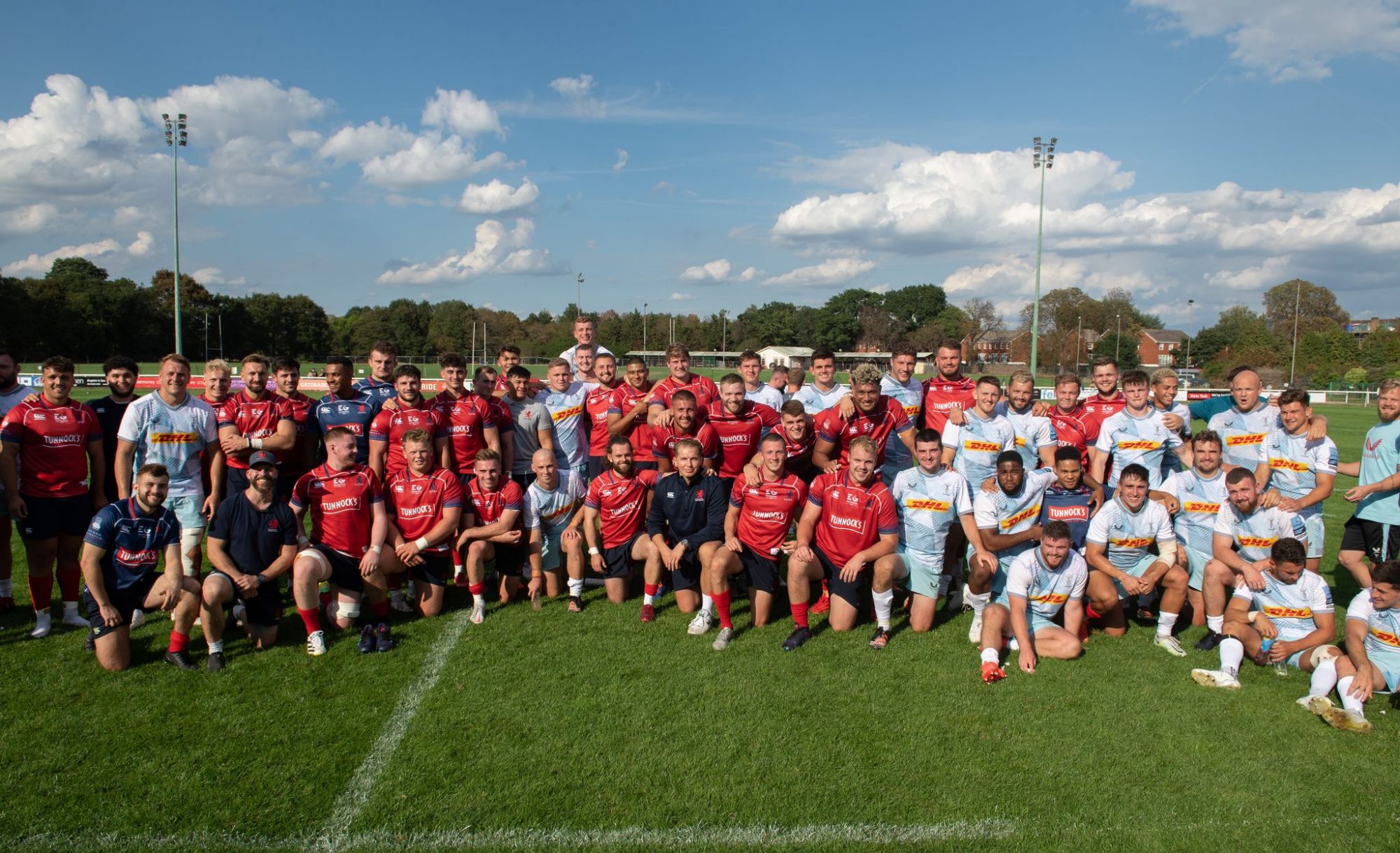 London Scottish welcome Harlequins to the RAG in what was a showpiece event to open up the 2022/23 season. With well over 2500 supporters in attendance none were left disappointed as Harlequins ran out 66-19 winners in a game that where they showed their class but Scottish their grit and determination.
Anyone who has watched Harlequins over the last decade will know they play an exciting brand of rugby and look to keep the ball alive at all times. Today was no different as Scottish felt the full force of the Harlequins style in the opening 20 minutes.
Three quick tries all from inside their own half stamped Harlequins' mark on the game with Will Evans rounding off a particularly special effort after a break from down the right wing.
However, Scottish were not to be completely outshone by their local counterparts. The driving maul was a particular strong suit of the Exiles yielding three tries across the 80 minutes and another disallowed much to the disappointment of Head Coach Joe Gray.
As the half drew to a close Harlequins would score their fourth after a long period of pressure one the London Scottish try line. Sam Lawday would be the one to dot down off the back of a Harlequins scrum before the players went to the sheds.
Both sides made wholesale changes for the second half, ensuring equal game time for all. Scottish were the side to start the slower with Harlequins scoring early tries in the second with the score quickly reaching the 50 mark.
Tommy Allan in particular was a shining light for the away side as he scored the first try after the break and was all but flawless from the tee throughout the second forty.
However, London Scottish's maul brought them back into the game nicely. First off it would be a penalty try after the referee adjudged Harlequins to pull down the maul on their own line which got the hosts back on the front foot.
It would be another maul right on the final whilst that yielded Scottish's final try. Cameron Terry making his debut for the Club was the one to emerge from the mass of bodies for the try just before the referee called for an end to proceedings.
All in all a lot to learn for both sides going into the start of the season. Scottish showed they could mix it with the best of them for periods in the game. However, there are clear areas to work on in defence and around the breakdown that will give the coaching team plenty of work in the coming weeks.