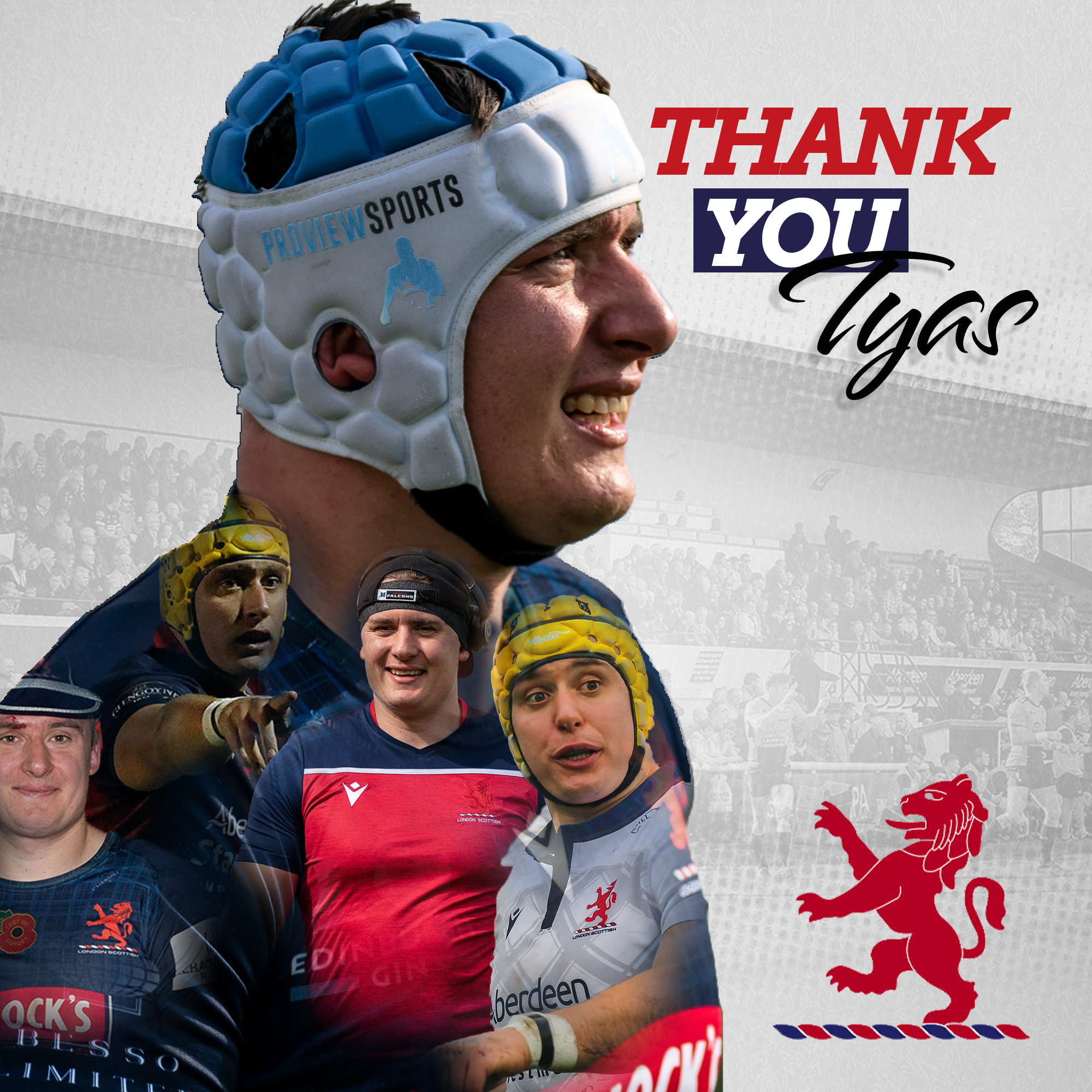 We can announce that long time London Scottish stalwart James Tyas has left the Club for fellow Championship rivals Coventry.
Tyas joined London Scottish in 2016 from then Championship side Rotherham Titans and has amassed over 50 appearances for the Exiles during his two spells with the Club. Despite being told to retire on multiple occasions throughout his career, Tyas fought to regain fitness and form and has continued to thrive near the top of the second tier of English rugby.
Earlier this season, Tyas played well for Wasps during their two autumn Premiership Cup fixtures and was a stand out performer in the narrow loss at the RAG against Cornish Pirates and then the following 36-23 victory over Coventry in November.
Not only performing for Scottish, Tyas has over 100 Championship appearances also representing the likes of Cornish Pirates, Plymouth Albion, Birmingham Moseley and Rotherham Titans, as well as the Exiles.
Tyas had adopted a duel role at the Club, as well as being a player, he had also been lead analyst. Following his departure Jack Fitzpatrick has stepped up to become Head of Analysis after working under Tyas for the past several seasons.
On leaving the club, Tyas said: "It's been an absolute privilege to play for this historic Club. I would have been happy to play for a Club of this level just once, so to play on over 50 occasions is an honour. The RAG is such a great place to play rugby and to run out every week to the sound of bagpipes in front of such a passionate crowd is something that I'm going to miss immensely.
"I want to say a huge thanks to Matt, Dan and Ricky for giving me their blessing to make this move mid-season and for all of their support throughout this campaign. I know Fitzy (Jack Fitzpatrick) will be superb as he takes over the analysis and I'd like to thank all the players, staff and supporters that have been here throughout my time at Scottish for making it so enjoyable.
"I wish I would have had the chance to say goodbye to everyone in person, but the move to Cov came about very quickly. I've always wanted to return to playing full time and so it was too good an offer to turn down. I'm looking forward to returning to the Athletic Ground soon, either as an opposition player or as a London Scottish fan."
When speaking on James Tyas's departure, Director of Rugby Matt Williams said: "Tyas has been a superb servant for this Club and he's always put 100% into the jersey every time he's pulled it on. We know the one thing that Tyas has continually strived for is full-time rugby and that's one of the few things that we sadly cannot offer him. He was always a great character in this squad and we wish him all the best for the future."