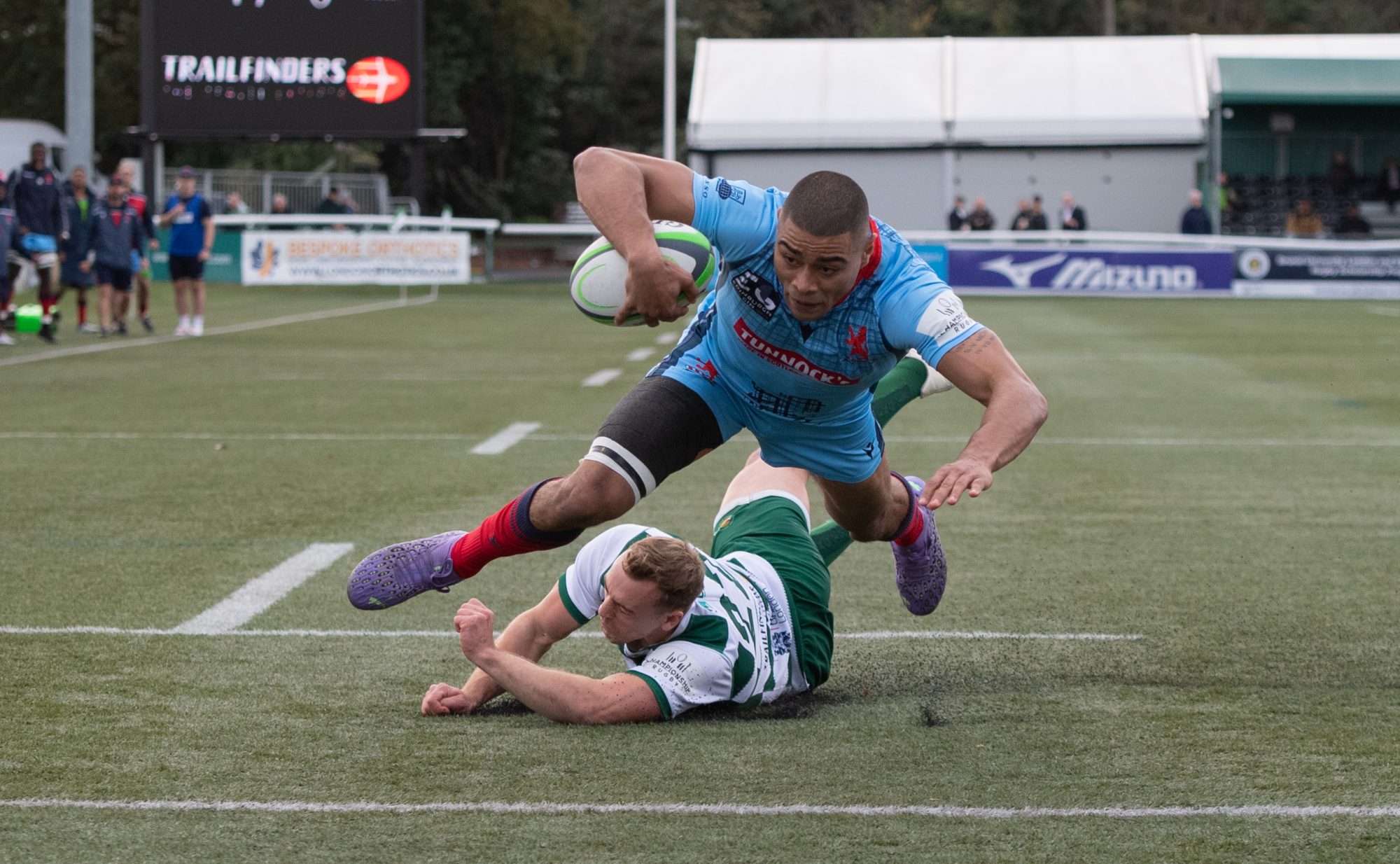 Today's game at Trailfinders Sports Club showed the real impact of financial differences within the Championship as Ealing, with their significantly bigger budget, ran out comfortable winners over the Exiles.
London Scottish started incredibly promisingly, with the visitors spending the first 10 minutes camped on the Trailfinders' 5m line, however they couldn't get the elusive score.
The failure to cross was then punished as Charlie Walker dotted down after on the hosts first attack. In fairness to Ealing, they were clinical all day and almost every London Scottish error was punished with a try.
Ealing quickly found they had the upper hand when it came to the rolling maul and scored several times through hookers Campher and McElroy.
Despite valiant defending, Ealing found their mojo in the last ten minutes of the first half and went into the break 42-0 up.
After the break, they also came out quickly with another maul try, before the Exiles struck back quickly with one of their own.
The forwards did a superb job of going through the phases and tying in numbers. This then meant there was space out wide and this was exploited by the backs. The move appeared to have been stifled when Ealing blitzed Hayden Hyde, however the centre did immensely well to get his hands free and launch a loopy pass to Noah Ferdinand, who scored in the corner.
The criticism of Scottish in recent weeks has been that they have been poor in the ten minutes after half time. This was not the case today, but Ealing instead were relentless in the last 20 minutes as they racked up multiple more scores.