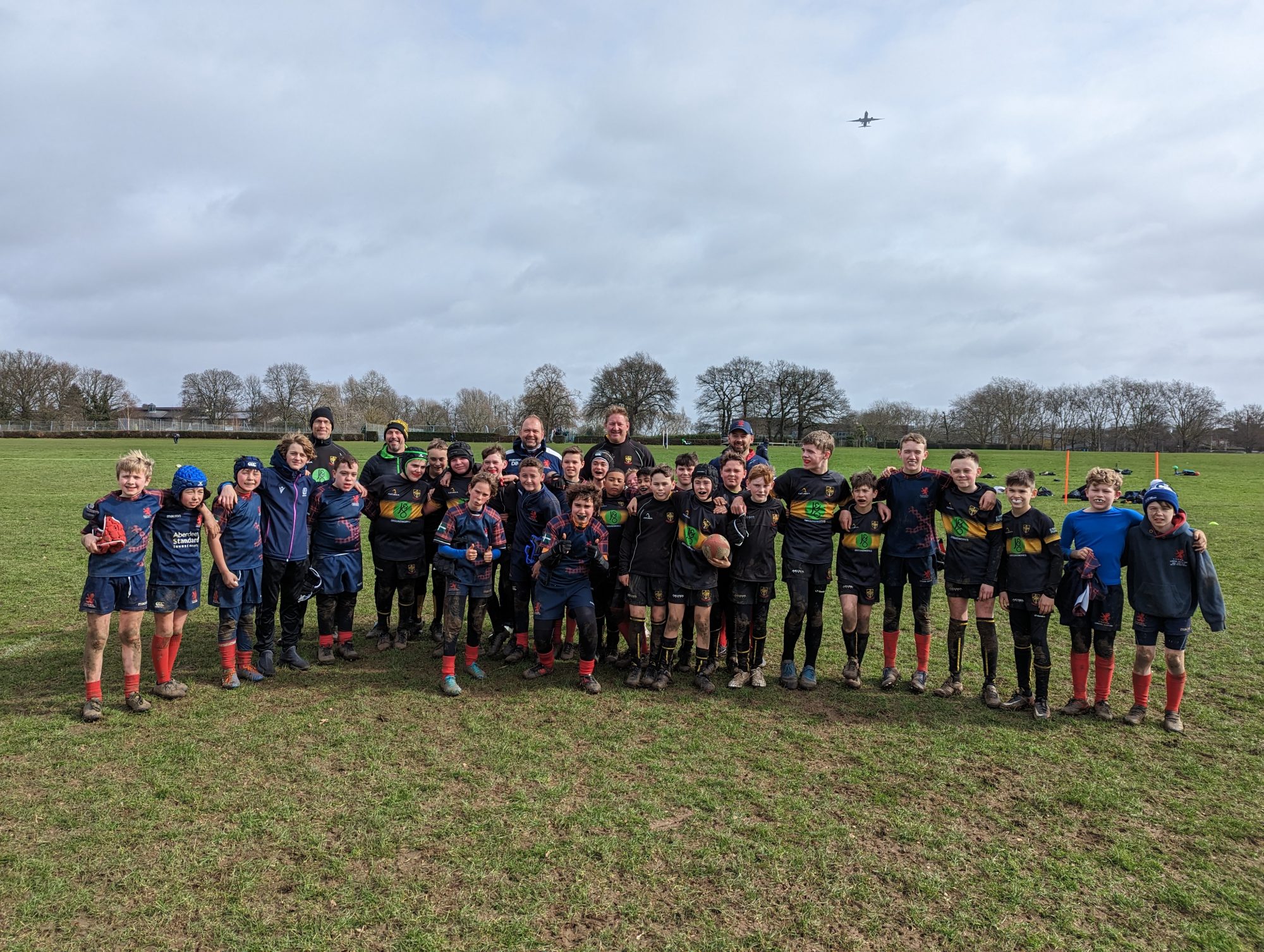 A stellar defensive effort and patient attacking effort saw the LS U12s prevail against a spirited Esher side at one of our old stomping grounds, Old Deer Park.
The London Scots shook off squad depletion through injury to come out the blocks with great gusto. There were some great carries from Freddie and Conor, straightening of the line, protecting the ball in the contact and ensuring quick / secure recycles through expert body positioning at the breakdown. Lucas was an ever present in the clean-out.
In the backs we continue to experiment with player positioning and are giving the lads outings in various berths to round out their rugby-intelligence and experience. There were some lovely miss passes and support running. New to the centre, Henry vindicated the decision and made some incisive carries. Out wide Will Robinson gleefully eyed his mates from Richmond as he sprinted over and dotted the ball down. Perhaps a hint of a cheeky wink? Irrespective the RFC lads were clearly impressed. Eddie showed his dexterity as ever.
That said my Guinness man of the match goes to a as yet unmentioned lynchpin. There are times in rugby when you look to certain players to provide an example and a fulcrum, and this Sunday was no exception. Esher had pace in spades out wide and some very able strike runners. Dev was a perennial shadow all day long and ensured that their No.14 had no room to move and unleash his pace. Massive kudos to Dev for playing his part to perfection and neutralising the most potent opposition threat.
All in all it was a stirring performance. A 4-2 win and as the boys know well, we have Dorking away this Mothering Sunday. What could any proud mum like more than a mud-clad, navy-blue, red-socked and triumphant LS Junior returning home for lunch and a hug? Let's follow it up.