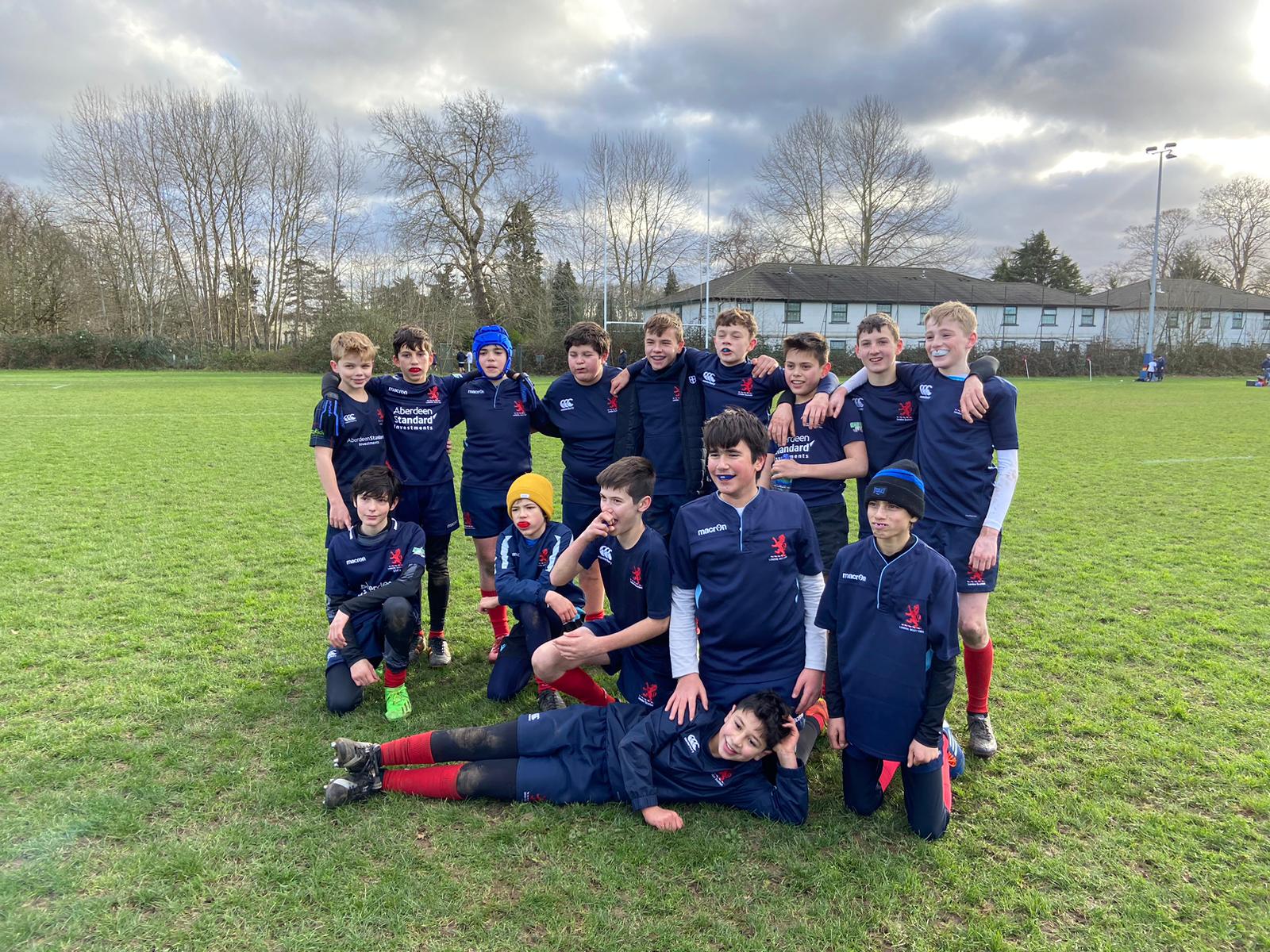 On Sunday, the U13s opened their Surrey Waterfall Cup campaign with a well-deserved away win against a Cobham/Weybridge Barbarians side.
Playing into a strong breeze in the first half, they kept the ball in hand, making good yards with the forward pack punching through the middle, dominating the rucks and providing a great platform for the backs. Captain Patrick led by example from No. 8, making some great tackles and charging runs from free kicks. It was a first outing at scrum half for Rudy, with Gregor moving out to fly half. Both put in solid performances, controlling the game and releasing Rupert, Seb and Elliot who scored to build a 0-20 lead by half time. Both Rupert and Seb scored outstanding individual tries, beating several defenders, with Elliot outpacing the opposition on an arcing run from centre to finish off a great team effort, built from the forwards' solid rucking and crisp passing from Rudy and Gregor.
The second half was a tighter affair, but the young Scots kept up the intensity, particularly in defence, with a number of solid hits coming in from Max and Liam in particular. There was more strong running from the backs, with a score in the corner looking certain following Daniel popping up from prop to appear at outside centre and releasing Cameron, only for him to be taken into touch with a great cover tackle from his opposite number. Injuries were starting to mount with the physicality of the encounter and with just two replacements, a number of players found themselves playing out of position to hold things together. Special mention to Gaston, who appeared at prop and second row before filling in for a spell at centre. Despite a couple of strong runners for the opposition bringing them back into touching distance, the Scots rallied to see out the game with a 20-30 victory, with a further score from Rupert and Daniel going over to get one for the forwards.
Forwards: Daniel, Ismail, Liam, Max, Gaston, Kuzey, Patrick
Backs: Rudy, Gregor, Elliot, Seb, Jodh, Cameron, Rupert, Raph
If you want to join the fun with the juniors click here to find out more about joining London Scottish.