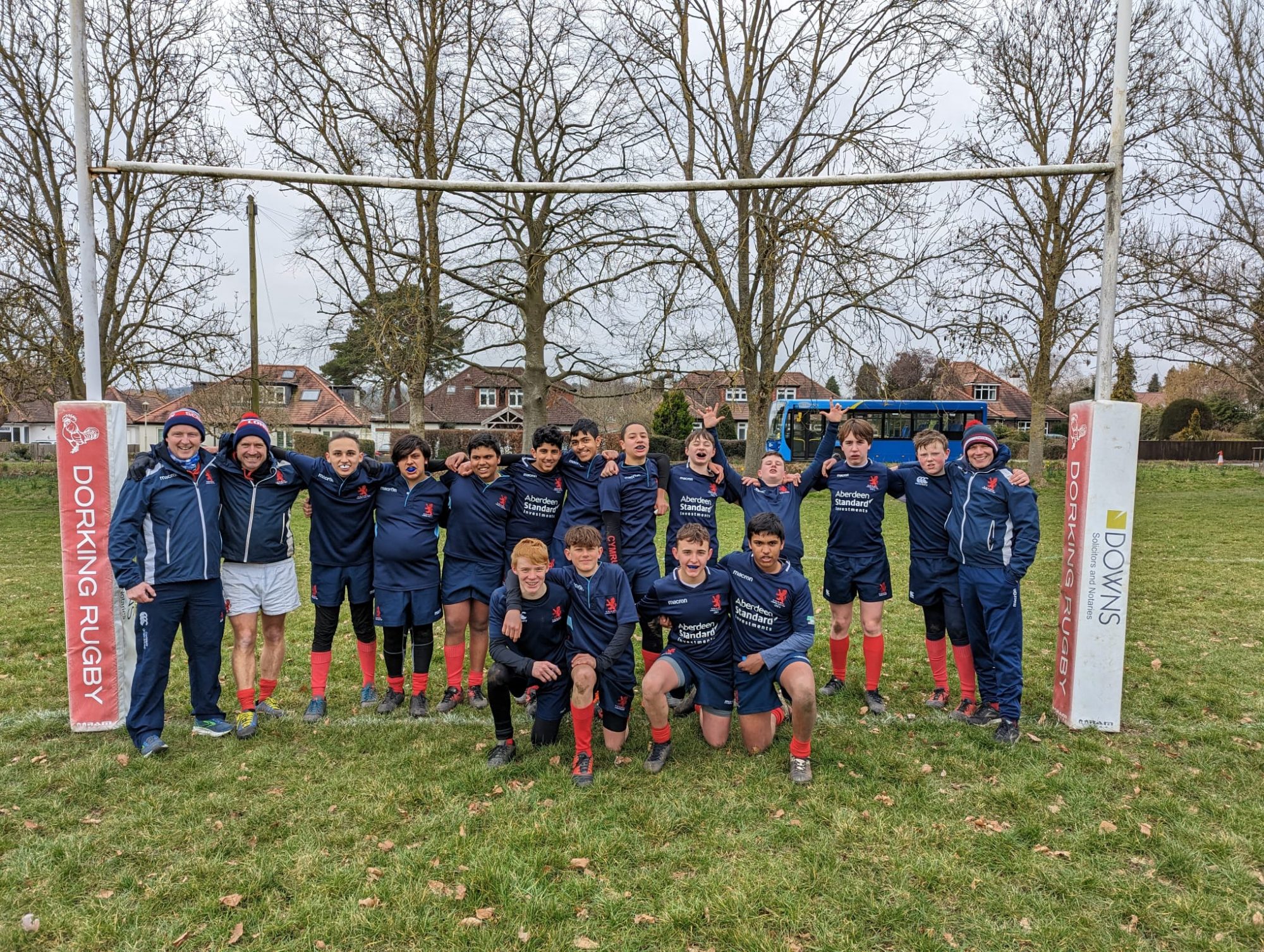 Teamwork. That's what led to London Scottish's first win in the league this season, and what a win it was! We were away to Dorking and started sluggishly, conceding an easy try within minutes. But from then on the boys just got better and better.
The backs ran well all day, supplied with great service from Jack on his return from a serious injury. No-one would know that he hadn't played a game of rugby for weeks. The ball was moved across the pitch from one side to another all day. We scored several tries through a combination of Vinay's efficient and unfussy passing and Will P's pace. Ethan had another great game: he's a leader on the pitch, not only in his ever-reliable tackling, but today he also provided a reminder of his reading of the game and his ability to unlock defences with his strong and clever running. The highlight of the first half started with quick ball from Jack from the back of a ruck, leading to a great pick-up from Vinay, who switched it left for Alfie to run on to and then on again to Marvin. Marvin again showed what an adaptable player he is by his resolute holding of our left wing. He straightened our line and carried strongly back towards the centre. Now it went right, with a useful carry by Omar followed by an offload to Will P, who turned on the burners with plenty still to do.
Nevertheless, Scottish went into the break only three points ahead. The game was on.
Now it was the time of the pack to step up. Max, Henry and Jacob started bossing the scrum, an impressive achievement given that we were under-strength in that area. We were close to winning opposition ball on several occasions. Ishaq demonstrated again what a player he's become, with one of the best tackles of the game early on. Similarly, Martin was working on the basics hard through the whole game. Both are doing important work in the non-flashy but crucial areas on the ground. Alfie's contributions at No 8 were again key, and he linked up well with Henry, who twice broke like lightning through a cloud right in the middle of the pitch. Will M stepped up to play at flanker and did really well in such an unusual position for him. Also at flanker was Nate, who in the second half made another tackle that was contender for stop of the match.
London Scottish finished as deserved winners in a hard-fought match that bodes really well as we approach the end of the season.