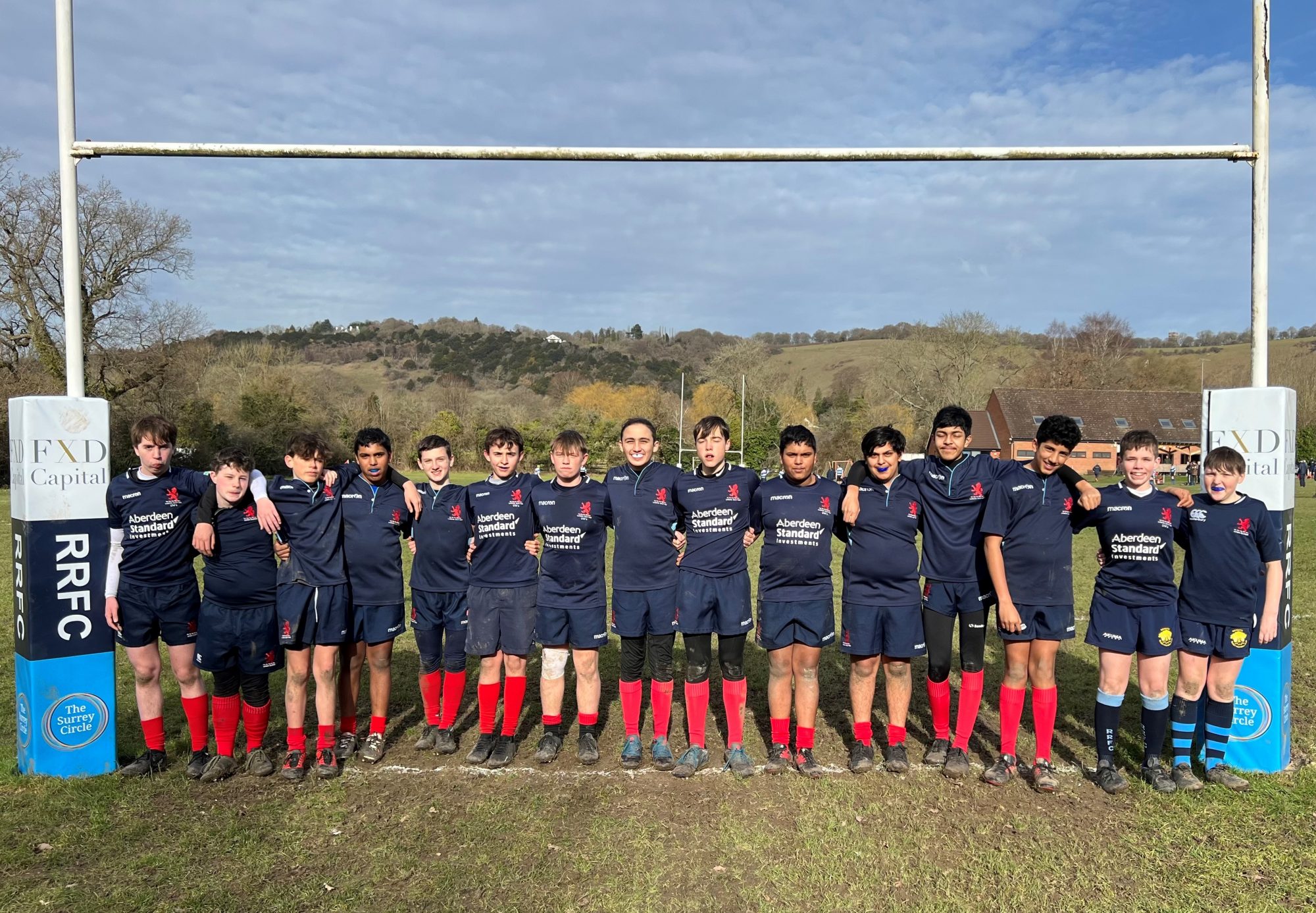 Once again London Scottish put in a performance full of commitment, heart and bravery this weekend, but also one which demonstrated the boys' game awareness and discipline.
We were below strength with a number of players out with injuries, so we faced a strong Reigate squad with just 13 players. Reigate provided a very warm welcome and leant a couple of players. From the start it was clear that we were in for a game, with a couple of tries conceded and the referee giving several penalties against us. But then the boys showed their commitment and superb attitude by bouncing back strongly with a brilliantly-worked try from Max that nearly everyone contributed to. Henry and Nate were very strong in the carry for the full 60 minutes. We faced a strong and heavy pack but after some initial set-backs in the scrum, Jacob and the rest of the front row steadied things and we more than held our own for the rest of the game. Our work at the ruck was excellent.
Straight from the restart, London Scottish had to put their bodies on the line with some terrific defensive work from Taylor (who tackled all across the park as always), Vinay – doing a great job playing out of his normal position as well – and Martin. Talking about playing out of position, Ethan (Team Captain for the match) had a tremendous game at scrum-half, bossing the play, making some excellent breaks and keeping the ball moving throughout the game. Rupert came into the team seamlessly. He played a crucial role as our last line of defence and stopped a couple of certain tries at full-back. He made several decisive runs and scored a try to cap it all.
At the start of the second period, London Scottish showed their class and commitment by coming straight back to narrow the score. The forwards won quick ball at the breakdown which led to a brilliant backs' running try from Taylor going on a long run and handing off to Theo. With lots still to do, Theo turned on the burners but also had to be strong to hold himself up against determined tackling to score in the corner. Reigate remained strong but had a man sent to the bin following a series of high tackles.
As the third period kicked off it was still all to play for. At no point did it show that our boys only had 13 on the pitch, which they should be so proud of. Ishaq showed again how much his defensive work has come on, with some key tackles right in the middle of the pitch making a big difference. Alfie had moved to no.8 and now showed his game awareness with a neat pick-up that led to us driving well into Reigate's 22. The boys recycled well through a number of phases and then, aided by a penalty as well, Taylor was able to release Marvin into the corner on the left wing for our fifth try.
Reigate provided a great competition, played in the spirit of rugby. A perfect day for a game, with plenty to hearten the boys and loads to build on. Well done to everyone.