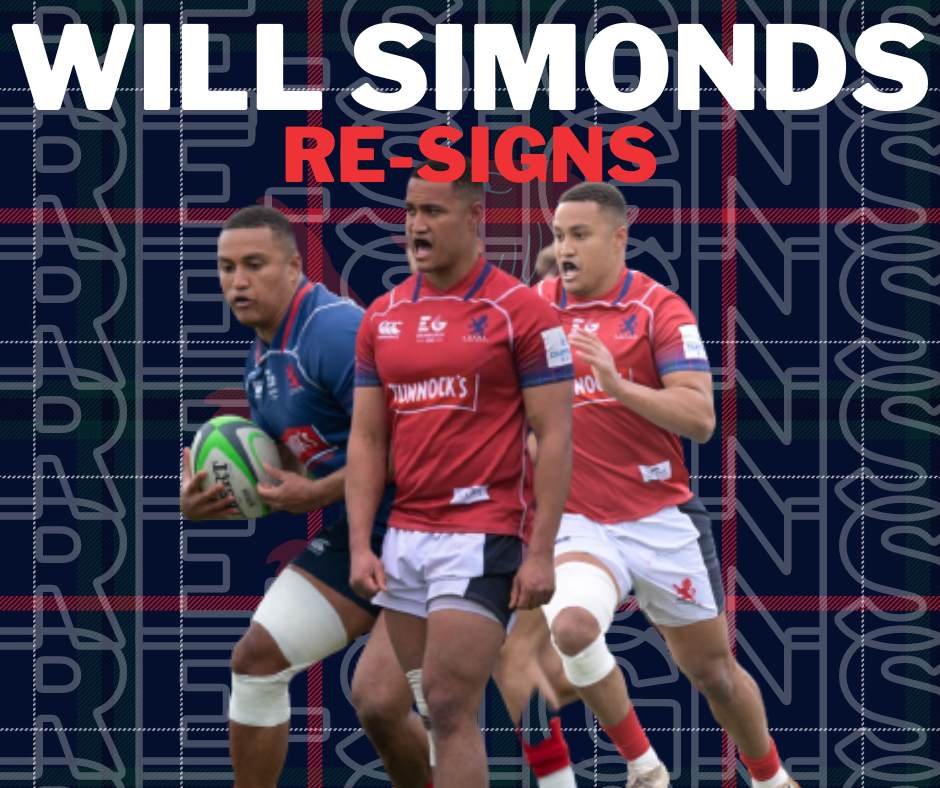 Will Simonds becomes the next member of the London Scottish squad to re-sign ahead of the 2023/24 season.
Will joined London Scottish midway through the 2022/23 season and was an instrumental part of the 'great escape' towards the end of the campaign. He put in notable performances against Hartpury and Richmond at the back end of the year to earn himself another year at the Exiles.
Commenting on extending his stay at London Scottish, Will has said "I signed for Scottish because of the good culture around the team, I think there's potential for us to have some real success this season."
Bryan Redpath has commented on Will's re-signing when he said "I'm very happy to have Will back in the mix for next year. He played a crucial role in the Club's survival last year and I can't wait to see what he can do with a full pre season at the Club under his belt."
Will and many of his teammates are eligible for player sponsorship, please email nick.grecian@londonscottish for more information.