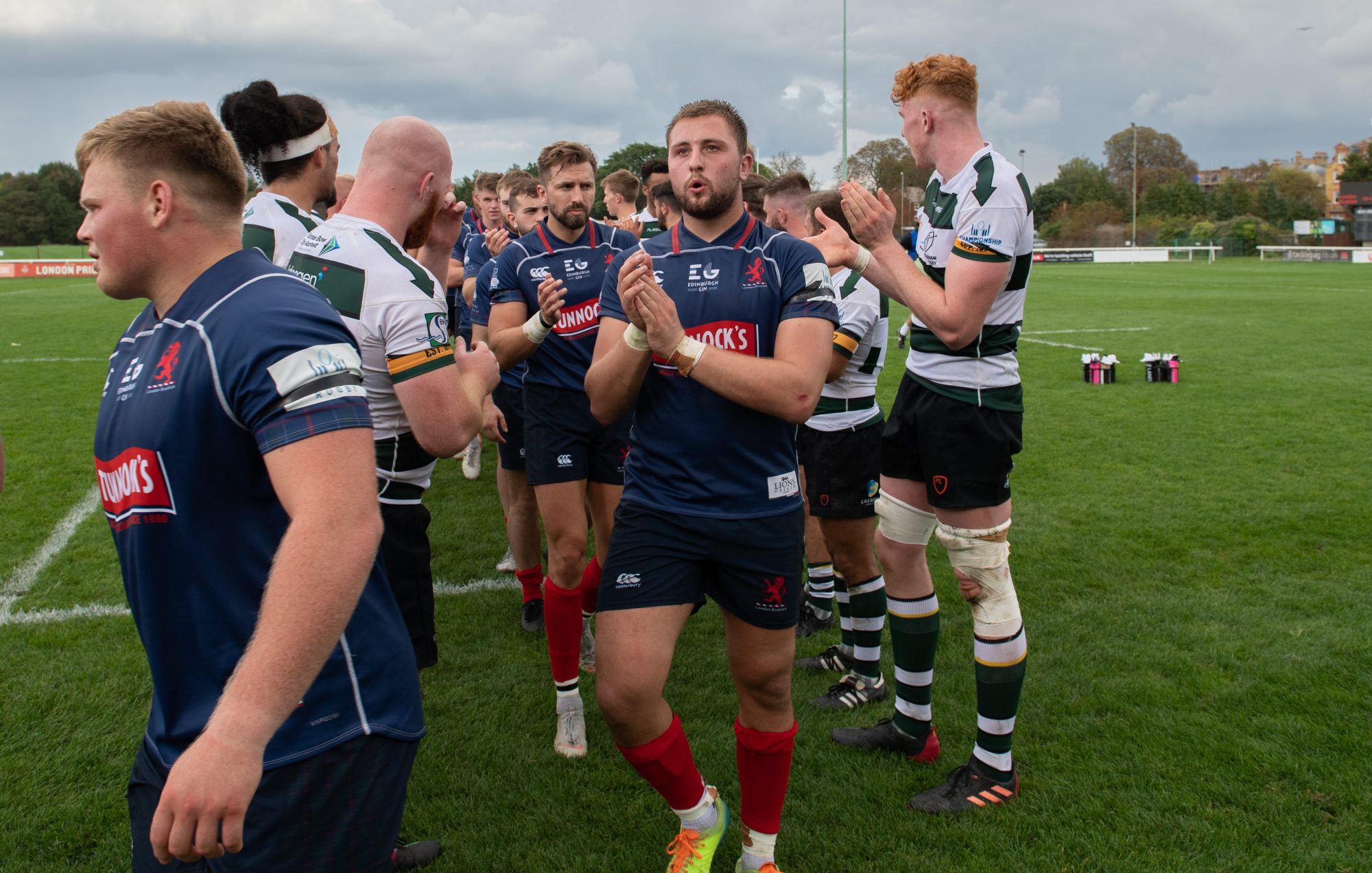 Will Trenholm is no stranger to London Scottish and the Exiles style of play having spent time at the Club on loan last year. He has returned to the Club as part of the strategic partnership with Harlequins to help push is career forwards and gain valuable experience in senior Championship Rugby.
Will has hailed the improvements since last season across the organisation, noting the "positive environment" coaches Bryan Redpath, Joe Gray and Gerard Mullen as well as the playing group have created. For Will this atmosphere will be what spearheads this Exile group to success this year as it will allow a young squad to learn and develop at a great rate.
Last weekend's defeat to Nottingham at home was a wake up call for a youthful squad coming off the back of a stunning win in Edinburgh the previous week. The experience demonstrated to the group that nothing is given to you in the Championship and every point must be earned irrespective of reputation and circumstance.
It was a learning process that has firmly grounded the side but one that sounds the alarm bells. Coaches this week were keen to impress on the side that you do not go from being a great side against Edinburgh to a poor one a week later. The beauty being that this weekend the squad has the chance to right those wrongs and prove what side they want to be this season.
"I THINK IT'S SMALL CHANGES HERE AND THERE, LITTLE BY LITTLE WE CAN GET CLOSER AND CLOSER."
Will points out that the side came with the right attitude last weekend but were unable to sustain it for eighty minutes. Instead against Bedford the focus has to be about staying on script as a group and sticking to structure for long periods in the game.
A trip to Bedford is never an easy on with a strong home support and a ever side that will not take a backwards step. However, London Scottish continue to build from humble beginnings at the start of pre season into a side that looks to play an exciting yet successful brand of rugby. No one pretended it would be an instant overnight transformation but the positive signs are there could bear fruit over the next few weeks.