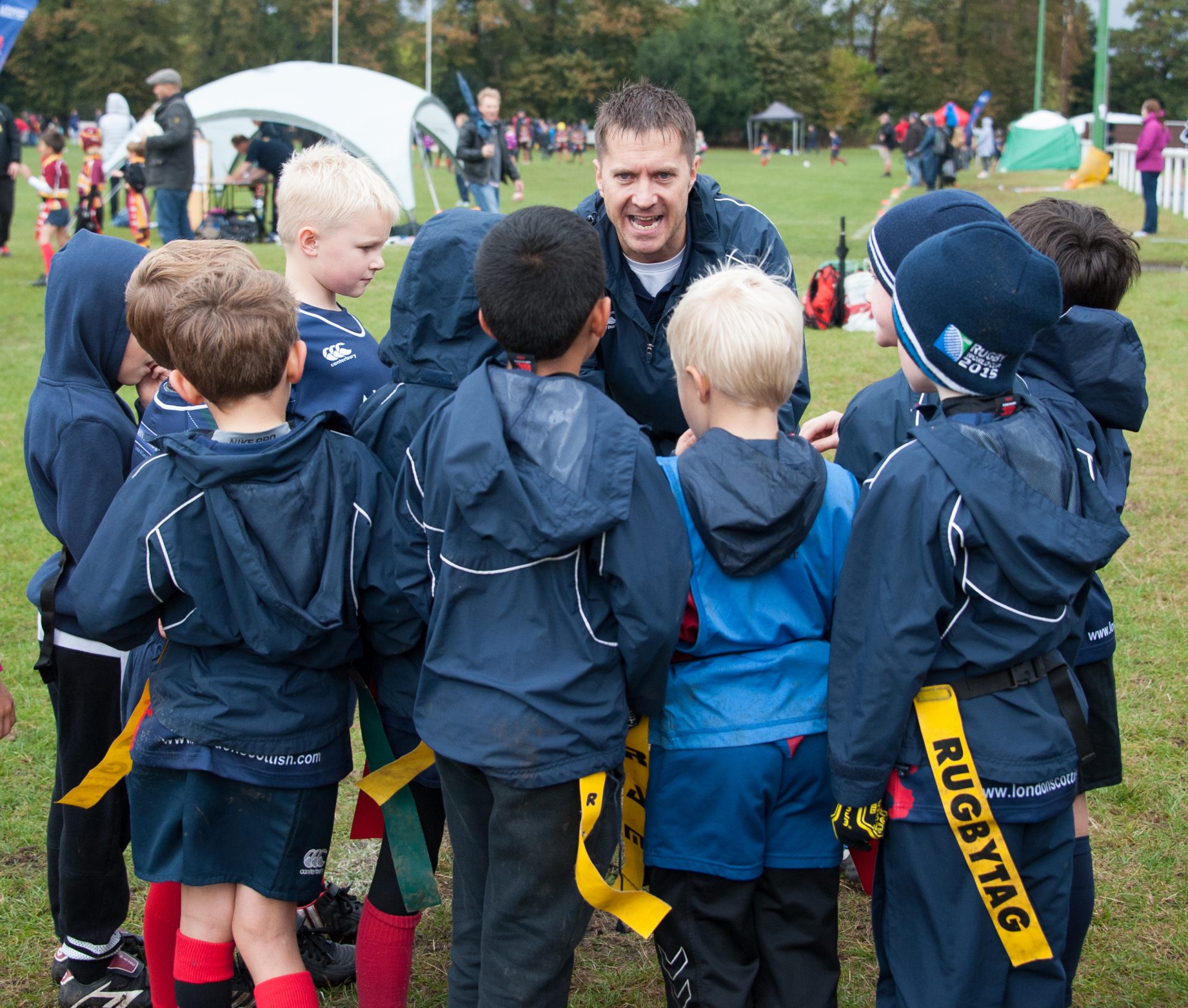 One Club Newsletter
Minis' Update:
Haggis, poetry and a knife-wielding storyteller. This was no ordinary Sunday.
For starters, our under-7s coaches showed us that you can "fully enjoy" (read into that what you will) a Burns supper and still arrive at the LSFC grounds to set up for 9am(ish). If the coaches were struggling a bit, they certainly didn't show it.
We had a great turn out again for our training session and some lovely weather. There was a bit of drizzle, but it was over faster than a scrum.
The kids ran through some passing, handling and attacking drills and finished with two matches of touch rugby. Great effort from everyone.
There was a new face on the field. Welcome Ayun, our newest player.
As usual, we handed out some medals and our player-of-the-week trophy, which has been returned by Jack's gran (who can forget that run). The trophy went to Declan. The medals to Ayun, Keziah, Milo and Blake. Well done all!
And finally, what a pleasure to see so many of you join us for the minis Burns lunch. We raised our glasses to the great poet Robert Burns, ate some haggis (some for the first time) and were treated to a fantastic Address to a Haggis and toast by Mark Tweedie. That there were bagpipes goes without saying. Thank you for making it such a special day.
"Dare to be honest and fear no labour," – Robert Burns
Alex Eliseev – U7s Parent
Juniors' Update:
Sunday was another challenging day for the U12s as they continued in the Middlesex Festival with a triangular at Old Grammarians in North London.
It was a damp but mild day with the sun breaking through only a few times on what was a rather muddy pitch. Unlike the previous round, the boys showed up in numbers with a total of 15 making the trek allowing for a full complement of players and 3 subs for both games.
Old Grammarians came out of the gate strong, defeating Grasshoppers handily in the first match 7-1, and setting the tone for the day. Scottish made a valiant effort in their first game, but the hosts proved to be an overwhelming force, scoring 6 tries to our 1 from Olly Alexander, and leaving the boys a bit flat going into game two with Grasshoppers.
With a bit of encouragement from the coaches the second match started off in fine form with the team playing as a cohesive unit, both in attack and defence, taking us into half time 3 to nil with tries from Oscar Laws, Luca Hoff and Nico Sanderson. Unfortunately, although play continued to be strong, handling errors and an inability to move the ball out to open players proved to be the team's downfall in the second half as Grasshoppers came back to win 5 to 3.
Stand-out performances came from Oscar Laws and Joe McCarthy in the rucks and mauls, Daniel Cheung for great low tackles, Nico Sanderson moving the ball down the pitch and Joseph Bell for stepping into the fray with confidence on his first day with the team.
Man of the Match went to Joe McCarthy for an exceptional effort all around.
Andrew Laws – U12s Coach
Colts' Update:
For the Colts match report v Hitchin please click HERE
Girls' Rugby Update:
Despite a late change in venue from Ruislip to Chiswick due to pitch conditions our U13 Girls "Super 6" were in good form to join close to 80 girls from Ruislip, Ealing, London Welsh, Harlequins and Grasshoppers for the second Middlesex RFU "Pitch Up & Play" event of the season on a frosty Sunday this week.
It was a great morning focusing more on getting some much needed match-time for the U13s and you could see with the way they all got involved that they couldn't wait to put into practice some of the focus in training around rucking and getting the ball moving away quickly to exploit the space.
In fact the commitment was there to for everyone to see how our girls put themselves on the line with only 2 of the 6 left standing at the end, but all with smiles and that was the main focus of the day….congrats to:
Emily – for really focusing on her distribution and pitch positioning
Ella – continuing to develop into a powerful strike runner with great defence
Lucy – developing into a great winger and getting her first try
Esme – a danger around the breakdown and showing real skill in the scrum as the go-to hooker
Primrose – always fronting up and making she sure took the ball into contact to make the hard yards
Eva – using her strength to stay in the fight over the ruck and allow us time to exploit the space
Darren Bartlett – Girls Rugby Coach
Community Update:
There are still places available on the forthcoming London Scottish Multi-Sport Camp. Book NOW to avoid missing out!
The camp will run here at the Athletic Ground from Monday 17th February – Thursday 20th February. Open to those aged 6-16 and all abilities welcome.
To book call the office on 0203 397 9551 or follow this link to book online.
Lions' Update:
The Lions look forward to fielding two teams this coming weekend.
With the 1st XV away at Thamesians RFC, and the 2nd XV hosting Hackney 2nds at home, it promises to be an exciting and busy weekend of rugby for the Lions.